Talking about colors horses have 7 base colors and 35 different pattern design. Amazing! Isn't it? The colors as follow: Buckskin, Flaxen chestnut, bay, black, dapple gray, and dark bay. Each and every horse exhibits 1 to 5 marking patterns which will result in a total of 35 designs of horse.
Without wasting time let's get started with the article. First of all with the most important items you may need for this process. Before that if you don't know how to tame a cat just don't you worry we have it sorted out.
Also Check: How to tame a Cat in Minecraft?
Required material to tame a horse in Minecraft
Saddle is the most important and an only material needed to tame a horse in Minecraft. The making process of the saddle is given in the very first step of this process.
Step by step process to tame a horse in Minecraft
Step 1: How to make a saddle in Minecraft
If you don't know how to make a saddle in Minecraft just follow the next instructions exactly.
 A saddle can be found in Dungeons or in nether fortresses in the Survival mode. You may find a saddle and add it into your inventory by looking in a chest while you are out and exploring Dungeons. you will think that what is Dungeons? Basically Dungeon is a small room with a monster spawning point in its center and it may have couple of chests too. So you can find saddle in those chests.
In nether fortresses each and every chests contains different kind of useful items. If you are lucky enough to get a saddle you will find the chest which contains saddle.
Step 2: Find a horse
After having a saddle the most important thing is to get to the horse. Getting a horse is not that tough even it is easier than anything else. You may locate a horse in Plains or Savanna biomes which are very common places in Minecraft.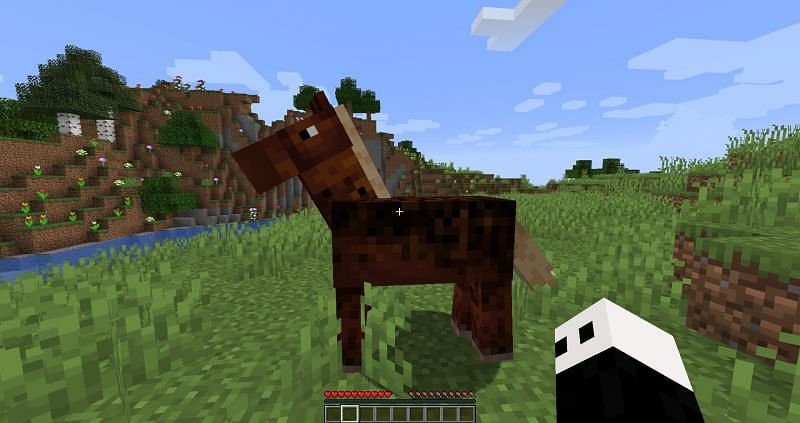 Step 3: Tame the horse
After successfully finding the horse, the next process is to tame it. You must have to use your hand to tame a horse in order to be do so you will have to select an empty slot in your hotbar. You will successfully tame a horse after continuously trying to mount it and getting bucked off.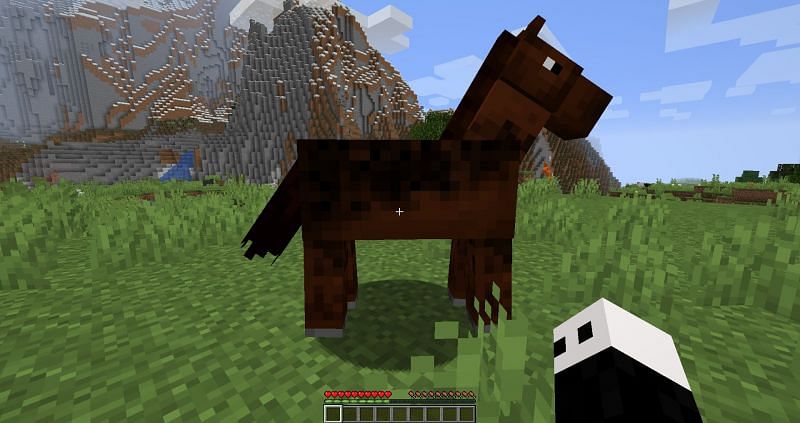 Check this out: How to tame a Fox in Minecraft?
Step 4: Use of the saddle
I hope that you definitely got the saddle from the very first step. Now it is time to saddle up your horse but keep in mind that you may only do this after horse stops kicking you off or else your saddle would be wasted. Hold the saddle in your hand and right click on the horse and you will successfully saddle the horse.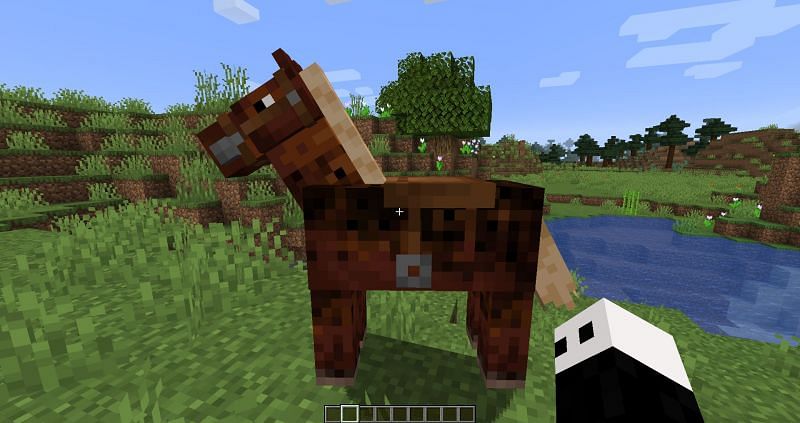 Step 5: Mount the horse
In order to turn your horse in expected directions use the same controls that you use while running. About mounting you will just have to click right to mount the horse as you have already tamed and saddled the horse successfully.
This is all about taming and using the horse. I hope you found this article resourceful.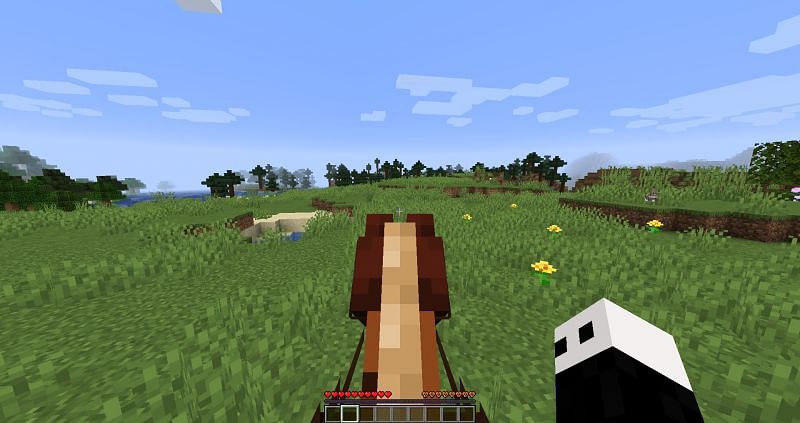 FAQs about taming and using the horse
#1: How long does it take to tame a horse in Minecraft?
ANS: There is no particular answer for this question because as told before there are 35 designs of horses that you could make and for that reason answer will be different according to the design.
#2: What food can be used to tame a horse?
You may use different food products like hay bales, apples, sugar, bread, golden carrots, golden apples to tame a horse faster than usually. Although there is no requirement to feed the horse to tame. So do not bother.
Conclusion
This was all about taming, using, saddling the horse in Minecraft. If there is any problem that you face in this article please let us know. Even if you are facing any kind of problem during taming this horse let us know in the comment section we will reach to you as soon as possible. Happy crafting!