Minecraft is one of the most popular sandbox games, and it has a huge fan following globally from all age groups. In this game, a player has to build their own world by using different blocks and craft items. There are many things that can be built like a castle, Mansion, town, Modern city, Farm, Gardens, Fountain, pyramids, Arch, libraries, and more. However, to build anything in Minecraft you will need some ingredients like Saddle, Fence, Lead, or more. Even these things are not available readymade, you need to create them first and then use it. So for this guide, let's check out the recipe for Saddle in Minecraft.
How to Make or Craft a Saddle in Minecraft?
A saddle is one of the most important items in Minecraft. It is used to ride animals like donkeys, horses, pigs, and other animals. In Minecraft, a player can gather different resources and can add it to a crafting table or furnace get the final results (anything you want to make). Unfortunately, Saddle can't be created in the furnace or a crafting table, as it does not have anything to mix up with.
However, you need to find a saddle in multiple locations while playing the game. So, with that, let us check out, how to find Saddle in the Minecraft game. Did you know? You can now easily make a perfect circle using Minecraft Pixel Circle Generator!
Ways to Find Saddle in Minecraft in Creative Mode
A saddle can be found in the village chests, nether fortresses, fishing, dungeons, or at any chest in the game. You can also get it by trading with the villagers. For a saddle, a player can trade six emeralds.
If you are using Creative Mode, then you can found saddle as shown below:
In Java Edition: You can find in the Creative Inventory, under Transportation.
Pocket Edition: These players can find it in the Tools or Equipment Menu.
Xbox One, PS4, Win 10, Nintendo, Education Editions: Find in the Equipment Menu.
Ways to Find Saddle in Survival Mode
Survival mode has few different ways to find Saddle. Let's check out:
1. Find Saddle in Dungeon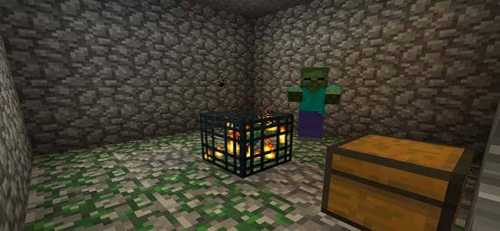 This is one of the most common ways to find a saddle for all players.  First, you need to find Dungeon, which is located underground. To find this item, you must look for chests and loot it.
2. Fishing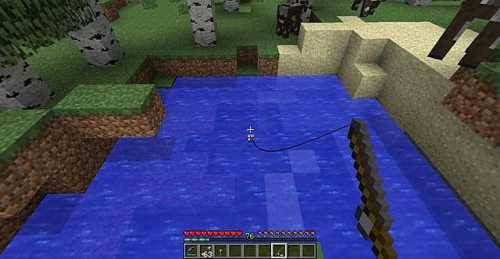 While fishing, you might get a saddle in the game as a treasured item.  To do this, you will need a fishing rod and cast your fishing line into the water. For this, you need to be patient, as it might take some time to give you saddle. Once you put the fishing line in the water, soon you will see bubbles coming out from the water. Wait for some time, and the bubbles will come closer to your fishing line and the bobber will go under the water and then you should reel your fishing line.  If you are lucky you can catch the saddle. It will automatically be added to your inventory.
Also Read: Minecraft Lead Recipe: How to Make Lead in Minecraft?
3. Find a Chest in the Nether Fortress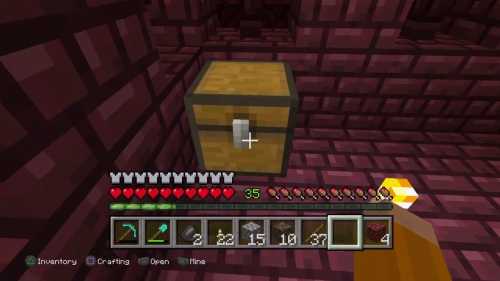 It is not so easy task to find a saddle from the Nether Realm. As all the players must build a Nether portal to transport to the Nether Realm. Once, you have crossed, then you can start looking for the fortress and look chests. If you found one, then you can get some high items, it might contain a saddle if you are lucky enough. Every chest contains different items, so, if you don't get it in one, then start looking for another. But make sure, whatever you get in the chest it is valuable, so keep it, it might be helpful for other things.
Checkout: How to Make a Fence in Minecraft?
4. Get it From Villager
You need to trade with the villagers up to level 3 and can buy items from them. In the exchange of 6 emeralds, you will get one saddle in Minecraft.
Saddles are used to ride animals in Minecraft. It can be used to tame horses, pigs, striders, donkeys, and riding mules.
So, this is how you can get a Saddle in Minecraft. Actually, you can't make a saddle in the game, you need to find it from different places. We hope this article was helpful to you.