Garena Free Fire has developed the battle royale game and has brought a revamped version of the Bermuda Map. The Bermuda Map of the game is updated in the OB23 update, and a new version of the app is added that is called Plan Bermuda. This new map has got many great features which we will discuss below. However, today on 1st January 2021, the PLAN Bermuda map is available to download for the users.
There are so many mobile games who have interesting gameplay and offers different types of modes. So, games like COD mobile, Free Fire, PUBG offers huge gameplay and modes even they are available only for Mobile. However, developers of these games keep updating the games not to fail in any situation.
With the OB23 Free Fire update, the Bermuda Map is redesigned, and a few of the places in the game are replaced. The gameplay of Garena Free Fire is interesting as it offers gameplay for up to fifty players. In the game, there are three maps Bermuda, Purgatory, Kalahari, available from which the players have to choose where to land.
Will Bermuda 2.0 Map Affect the Current Bermuda Map?
No, the new revamped Bermuda map will not affect the current map as it is available separately to download. The download size is around 85MB, which is similar to the Purgatory map. And this new map is not available for Ranked and Classic matches.
How to Download Remastered Bermuda Map in Free Fire?
Make sure you have enough storage space on your device to download the new Bermuda Map.
If you are a beginner, then you must carefully follow the given steps. And if you are a regular player, then you might know all these steps.
Open Garena Free Fire game on your device
Click on the "Download Center" icon.
A few resource packs will be seen on your phone.
Look for Bermuda Remastered and click on the "Download" icon.

The Map will be downloaded.
Changes Made in New Bermuda Map
The first change is made in the new map is PEAK area will not be plain as it will be mountainous.
A new place, Yagami Garden, will replace Sentosa island.
New places are added that are named as Hydropower, Academy, and Fisherman Creek.
New Places Added in Remastered Bermuda Map
Hydropower: It is there between Riverside and Plantation.
Academy: This place is near Farm.
Fisherman Creek
Yagami Garden
Apart from this new map, Free Fire has also released a Calender of "The New Beginning". You can check out the timelines of the events.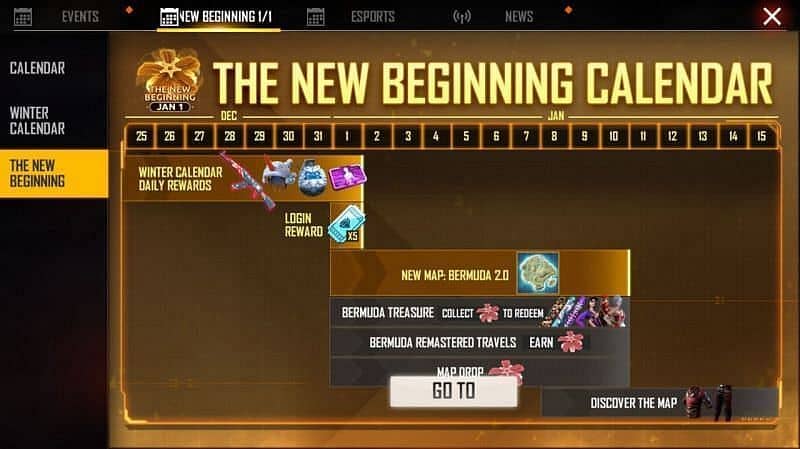 So, these are some of the details on the Remastered Bermuda map of Free Fire. We hope this article was helpful to you. Stay tuned for more details.