The end of enormous first week of BMPS with Team Soul only team to cross 200 points mark in just 16 matches, OR esports is not far behind ended with 192 points in total.
A fierce game-play by old teams showing their experience and skill set dominating the underdog teams but some new teams also giving tough competition to established teams, Big Brother Esports and autobotz esports playing exceptionally well and showcase their powerful skill set getting a total of 155 and 137 points in first week sitting on 4th and 7th position respectively.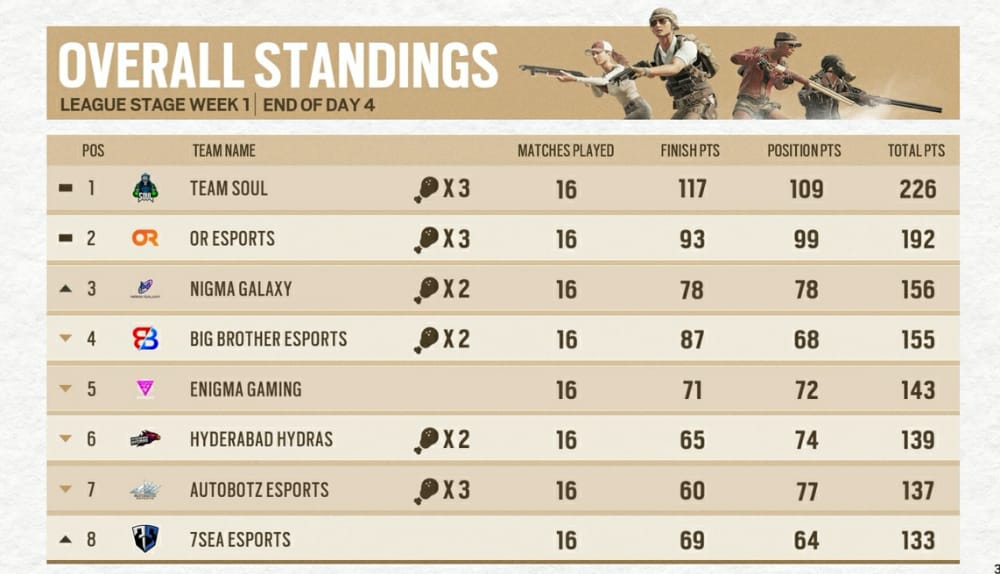 Team Engima Gaming and 7sea esports are the only teams without a chicken dinner in top 8 spots, just a hard luck finishing on 2nd position in many matches. Only 2 new teams in top 10 positions clearly the experience matters in big tournaments but a lot of learning can be taken by underdog teams and using that in upcoming tournament will surely give an edge.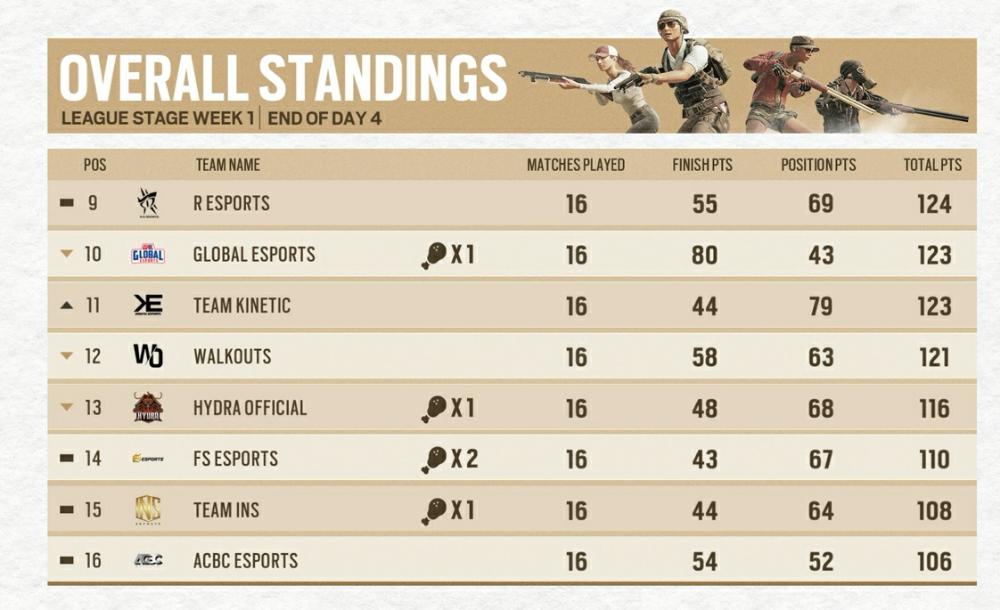 As we already know there are only 16 spots for finals of BMPS season 1 and teams out of 16 are in a danger zone, its very heart breaking for audience seeing Team Xo on 17th position as team like them deserves to be on top 5 but its just league stage and only under 16 matters there, but Xo will surely comeback and amaze the audience as we witnessed earlier.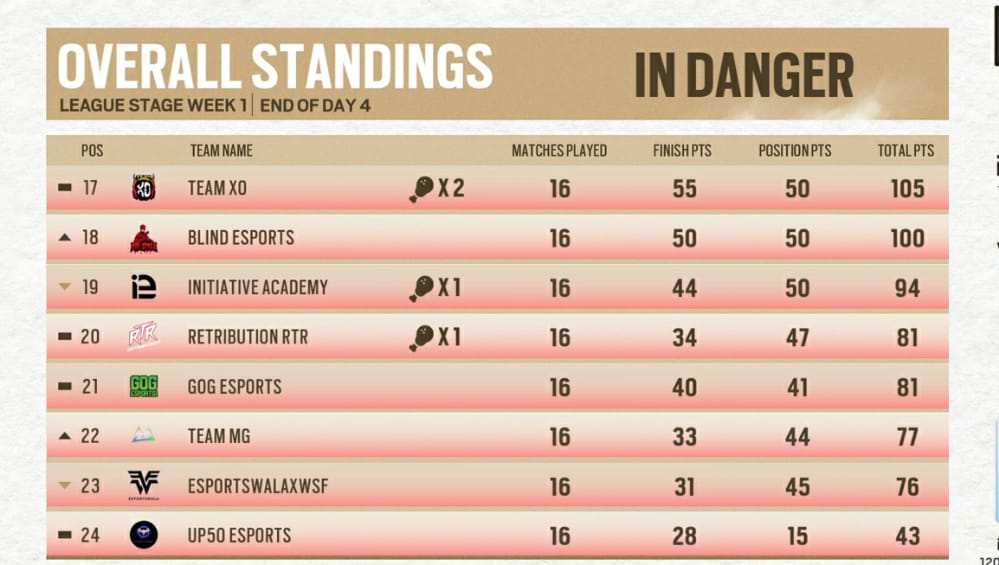 Mostly underdog teams are in danger zone and it seems a bit difficult for them to make a comeback as old teams are in very good form but as said earlier its just league stage and only 16 will make you through , so it will be interesting to see the matches new week as teams will surely make a strategy to comeback.