If you are a die-hard fan of PUBG Mobile, then am sure you will definitely play the Battlegrounds Mobile India game. There are so many games available in the market as these days craze for gaming is increasing day by day. In any game, a player will need a username through which the other players can know them. So, sometimes, it's hard to think of some unique name and for that most of them google it and look for some amazing names for their game.
Here, we are going to discuss and share stylish names for Battlegrounds Mobile India (BGMI). It is an Indian version of PUBG Mobile, especially for Indian users, as the game was banned in the country due to privacy policy. So here you can get the cutest, best and unique ideas for your in-game name in BGMI or Battlegrounds Mobile India. So let's carry forward!
Update: Battlegrounds Mobile India Beta Testing is Live Now! Download BGMI APK & OBB Files Now!
Stylish Names for BGMI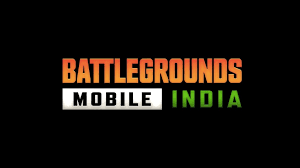 When you start playing a game, you need to select the in-game name that will be visible on your profile. To change the name in the game, you will need an ID Card,  then you can easily change the name. If you have a stylish name, then your profile will be more attractive. As your name is the first and last impression to other people, so it should put great personality.
There are many players who keep their names according to their strengths. So, in that way, your name should be connected with you.  If you are a regular player of PUBG Mobile, then you will know the importance of a username.
Here, we have brought a list of usernames that will help you out. Just copy from here and paste it on your profile.
Bⱥtt𝔩e𝕘ℝoմ𝓃dsYourName๖ۣ•҉
Bⱥtt𝔩e𝕘ℝoմ𝓃ds乛Clan๖ۣ•҉
Bⱥtt𝔩e𝕘ℝoմ𝓃dsßê姆๖ۣ•҉
Bⱥtt𝔩e𝕘ℝoմ𝓃dsßos§†๖ۣ•҉
꧁༒☬sunny☬༒꧂
★彡[ᴅᴇᴀᴅ ᴋɪʟʟᴇʀ]彡★
B乛LaC I Łegit
B乛LaC I YourName
B乛LaC | Viper
Bⱥtt𝔩e𝕘ℝoմ𝓃dsReⱥdy๖ۣ•҉
ցíɾӀ༻꧂
◤Ꮪᴀᴋsʜɪ⁰⁰⁷◢
༺「Ꭰᥲʀκ͢❥Mama]」༻
◌⑅⃝●♡⋆♡NaNcY♡⋆♡●⑅◌
ROARS•VinaQueen✿
ƏVĪŁĢIRL
Koi Diva
Luna Star
Cool Whip
Queen Bee
Acid Queen
Gun Digger
Ṩh𝖔Øтeʀ
Panda Heart
Magic Peach
Tiger Kitty
LøneWølf
Critical
Deton4tOr
~ VENOM ~
⫷Fig𝕙ter⫸
๖ۣۜƊeϻoŇᴴบ҆er.
Oᴍղi͢͢͢𝔭oτeղτ
𒆜ßê姆𒆜
𐌁eaบʇifบ𝔩Mysʇe𝓻y.
꧁Ƥr𐍉Ƥlayєr.
ĐàRkÇlöwn
BŁΛCKŠTØŔM
Annihilator
𝓣𝓻𝓸𝓳𝓪𝓷
Xx-DΞΛDSH0T-xX
★Alpha★♆ Pөѕєїԁөи♆
TR1GGER
Tƴʀʌŋŋƴ
υηκηοωη
Рэяғэст
Coɱpɭɘx
Ov3rk1ll
Δ GammaΔ
ExWhyZed
Рэяғэст ĸɩŋʛs
Çûtê Oʆ Ѕмөкэя
ˢˣᵞ Kudıı
Chułbułıı Chørıı
Chατρατıı • ᴋɪʟʟᴇʀ]彡★
ßãđßóÿ
DÊÅTH
࿇Ðɑʀҟshadow
࿇Həʌrtləss Ѕмөкэя
Kɩŋʛ 𝖝 Pʌtʜʌŋ
BØT乄$LâЧЗГ乡MOiN
Chatpatıı StorM
๕ۣۜZΞUS™
αℓσиє STRØKE
Nʌlʌyʌk :') Noobs
Uŋstoppaʙʟe
Marĸ Lʌðkʌ
Sʌʀ ℓσνєя
βακκ Giɽl
Militant βακ
e̲̅][̲̅m̲̅]-[̲̅s̲̅][̲̅o̲̅]'[̲̅l̲̅][̲̅o̲̅]ŋə[̲̅l̲̅][̲̅y̲̅] 𝖍𝖔𝖗𝖓𝖊𝖙
Рэяғэст ᴜɴɪᴄᴏʀɴ
★彡[ᴅᴇᴀᴅ Pʜɩʀʌ ßâçhî 𝖉𝖆𝖗𝖐 killer
DEaTh [̲̅b̲̅]ʀ[̲̅o̲̅][̲̅k̲̅]əŋ'[̲̅a̲̅]ŋ[̲̅g̲̅]ə[̲̅l̲̅]
ßaɗsʜàʜ
Fʌɱoʋsh Zucĸeʀʙeʀʛ
Sтүгїѕн яөииү
Iиԁїди Kиїҩнт
Bʀʋtʌɭ Kɩɭɭɘʀ
Tʜʋʛ Oŋ Loosɘ
Aɭoŋɘ
ɭovɘʀТђє Ғїԍђтєя
ʆɩʀɘʆɭƴ
Mƴstɘʀɩoʋs
Spɩɗɘʀɱʌŋ
Kɩŋʛ Oʆ ĸɩŋʛs
sυραяι кιℓℓεя
Ʈhuʛ Ḷıƒe
Marĸ Zucĸeʀʙeʀʛ
Fāɖɖēʙazz
Tʜɘ Ɱʌstɘʀ Mʌʆɩʌ
Veteran of Death
Walk Alone Bravely
Tonight Gamer
Walking Pegasus
Dead Deal
Killer Romeo
Overkill
Best Bluster
Brute Fact
Green Ghost
Best BGMI Names for Boys
ˢˣᵞ :') StorM
Mitron
Ultron
Assassin KILLER
XMEN? Masters
Omega
T€RM¡N@T?R
Rebel
MØNSTER? rïnc??
M416 society
Dɘɱoŋɩc Vɩʛoʀ
Рэяғэст? NITISH
DEaTh LØGAN
The PUS**Y Cʀɩɱɩŋʌɭs
Aɓŋoʀɱʌɭ? chøri
DEaTh Slayer
ß? lii 007
Assaulters
Headshot Killer
SOUL StorM
B!t¢h Hunter
Ethan Hunt
Nashi
Mr.hulk
Mr.Khiladi
dädÿ Kings
PUBG ??? Z?US™
PHX NooB Ѕмөкэя? striker
Groot
Head STRØKE
GHøsT Titan
?VENOM Shooter
\DÊÅTH ᴜɴɪᴄᴏʀɴ
ιи¢яє∂ιвℓє
Soul DYNØ
Thor's Child
Black Panther
Deadpool
Ant-man
Thanos
Phantom
Daredevil
Green Lantern
Wonder Woman
Dr. Strange
Dobby
Pure Blood
Muggle
Goblin
Aquaman
Flash
Thor's Hammer
Superman
Cyborg
Spider-man
Gamora
Valkyrie
Bane
Loki
Thor
Vindicate
Jawbreaker
Tokaido
Odin
Thor
Dark Knight
Maverick
Wolverine
Batman
Ironside
Iron-man
Metal-man
S.H.I.E.L.D
Arrow
Natasha Romanoff
Robin
Cat Woman
Captain America
Asterix
Ant-man
Pheonix
Black Canary
Captain Marvel
Ghost Rider
Hellboy
PUBJESUS
Inimical Thugs
Assassin 007
Assaulters
Headshot Kings
PUBG Masters
Omega
T€RM¡N@T?R
Prince
Supremacy
Para Boy
Untouchable
Roman
Zack Snyder
Gary Adams
Carlos
Local Back Stabber
Happy Killing
Brash Thugs
Complex Slayers
Cassette
LOT
Cassette
Mr. X
Mr 420
Leader
Phoenix
Kill Spree
Optimal Aces
Dark Knight
Championofseas
Quarrelsome Strategy
Hungry Admirals
Cloudy Perpetrator
Inimical Thugs
Knuckle Duster
Nashik
Mr.hulk
Mr.Khiladi
Mr 420
Mr. India
Best BGMI Names for Girls
Batwoman
Wonder Woman
Moonlight
Weird Witch
Tweety Bird
Naomi
Shirley
Perfect Chorii
Haseena
Papa ki Pari
Zaalim girl
Queen of Boldness
Sweet Poison
Dream Girl
Shizuka
Vini
Nora
Jessica Rabbit
Ariel
Elsa
Moana
Candace Flynn
Nala
Pebbles Flinstone
Ursula
Daisy Duck
Belle
Red Apple
Snow white
Cinderella
Woh Stree hai
Aurora
Devil's child
Vixen ruler
Bomb Cart98
Cute punk
Thug mistress
Giblet raven
Pink Sniper
Devil's Star
Curious Kitty
Lady Assassin
Treasure of Senorita
Girl Nightmare
बन्दूक वाली
Pʀɩŋcɘss
ÏŋȠoceṉṭ Priŋčęǯǯ
Špicÿ Girł
Dʌŋgəʀou'x Quəəŋ
ďäďÿ ṗŕïńċệṩ
βÃβЎ ĎỖĹĹ
βακκ βακκ ςυəəπ
Chørıı
ßəʌʋtɣ Qʋɘɘŋ
ΞυηκηοωηΞ
VeɽiFīed Jʌɳʋ
ᑕᕼᑌłᗷᑌłıı ᑕᕼøᖇıı
Qʋɘɘŋ Oʆ Boɭɗŋɘss
Çûtê ßâçhî
Swɘɘt Poɩsoŋ
ʚ'Ŋuaghty-ʚ
Рэяғэст ᑕᕼøᖇıı
Sʌŋsĸʌʀɩ ßâçhî
CʜocʞʟʌTy Gııʀʟ
Soŋʌ
Bдԁ Gɩʀɭ
IɱCʋtɘ
Chułbułıı Chørıı
Chåɽɱıng Pẘīŋcē
leek Diva
PubgPie
Auspicious Earth
Spicy Damsel
Koi Pickney
Magic Lady Cough
Funny Battlegrounds Mobile India Names
Dead Sahiba
Chutiya rïnc
Thu? Eye
Khuni
Darinda
?RAMBØ?
B O Bõÿ
dädÿ S
Maharani S
Warrior?Ninja
Çhócklåtÿ ?iƒe
BEAT_THE_meat
slayer_69
MILF_Slayer Sniper
Katega
Harry Putter
Jethalal
Popular
Champaklal
Junior Gada
Sharma Ji ka ladka
Sharmaji ka bada beta
Sharmaji ka Chota beta
Noob Player
Do din m paisa double
Lootera
Nirav Modi
Mr. Potato
Spare me
I'm a noob
WW Chicken Dinner
WW Veg dinner
Stop the car
Fall back upon me
Enemies Ahead
BOT killers
150 rs dega
Kachra Seth
Babu Rao
Babu Bhaiya
Nibbana
Nibbi
Key take Lunga
AaPochinki aa
Paisa hi Paisa
Ruko Zara sabar Karo
Chota Ranjan
Chal Nikal
Pehli Fursat Mai nikal
Mumbai ka Don
Don ko pakarna Mushkil hi nahi Namumkin hai
Yamraaj
Tiktok King
Sabo Marunga
Baat ko mat Sikha
Tatti player
Hihihihihi
Noobda
Also Kachalu
Kalu Cobra
Corona Virus
COVID19
Rasode main Kaun tha
Rashi Ben
Kokila Ben
Gopi Bahu
Yashraj Mukhate
Paisa barbaad
Bade tezz ho the ho
Ruko Zara
Beat the Meat
Abba nahi manenge
Phunk Wangdu
Mere pass Maa hai
I got supplies
Kidney and they
Mogambo khus Hua
Rishte main to hum tumhare baap lagengy
Pushpa I hate tears
Picture Abhi Bali hai mere dost
Don
Chulbul Pandey
Bunty Babli
Crime-Master Gogo
Rancho
Hatada Tyagi
Hathi Bhai
Tapu Sena
Vanar Sena
Barack Ganpatrao Apte
Langda Tyagi
Church
Shyamaldas Chanchad
Virus
Silencer
Kabir ki Preeti
Tsunami Singh
Chota Chatri
Circuit
Jagat Janani
Conclusion
So, these are the names for Battlegrounds Mobile India (BGMI) 2021 for boys and girls. We hope this article was helpful to you. If you come across any other good name idea for BGMI then do comment below so that other players like you can also get ideas. Stay tuned to us for more and the latest updates.