Many times players aren't able to download the maps in Battlegrounds Mobile India. BGMI players are getting a new error where they are not able to download any map except Erangel. The developers have brought a solution to fix this issue of maps not downloading in BGMI.
This is not a major issue; it happens due to some technical problems, so you can easily solve them.
How to Fix Maps Not Downloading Error in Battlegrounds Mobile India?
Follow the steps to fix the error while downloading the map: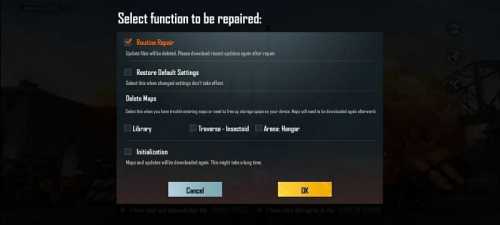 First of all, run Battlegrounds Mobile India and then Sign out from the account.
From the homepage, at the bottom right corner, click on the Up Arrow and tap on Settings.
Go to Basic, and at the bottom left corner, click on Log Out
A dialogue box will appear on the screen; click OK.
As the player has signed out from the game, now you must open the repair menu.
On the welcome screen, click on the Repair icon.
A pop-up will appear; from the list, you must select 'Routine Repair.'
Press OK, and the patch will be installed.
Close the window and Restart the game
Log in to your existing BGMI account
That's it! Now you can try to download the map; the error has been fixed.