Shroud is a popular Canadian streamer, YouTuber, and former professional Counter-Strike: Global Offensive player. His real name is Michael Grzesiek. Michael Grzesiek aka Shroud's youtube channel is the second-most followed channel and every week it comes in the top ranking for highest-viewed streams. He streams games like Fortnite, Rainbow Six: Siege, PUBG, Apex Legends, and more.
Before coming into the streaming line full-time, Shroud professionally competed for three years in Cloud9. With his amazing skills, he quickly gets new mechanics in the markets and gives his best in every game that he plays. The most popular game of his is PlayersUnknown's Battlegrounds (PUBG).
Michael Grzesiek does not share his personal life details, but we know something about his girlfriend. So, if you are curious to know about his love life, then read the full article and get details of Shroud's girlfriend.
First of all, does Shroud have a girlfriend?
Who doesn't have a girlfriend or a girl partner? Everybody have these days and so Shroud also has a girlfriend. 😄
Shroud Girlfriend: Hannah Kenedy is the Present Girlfriend
Hannah Kenedy is the present girlfriend of Shroud. She is also a Twitch streamer with a name of "Bnans". Let's check out all the details of a Twitch streamer Hannah Kenedy aka Shroud's love of life.
About Hannah Kenedy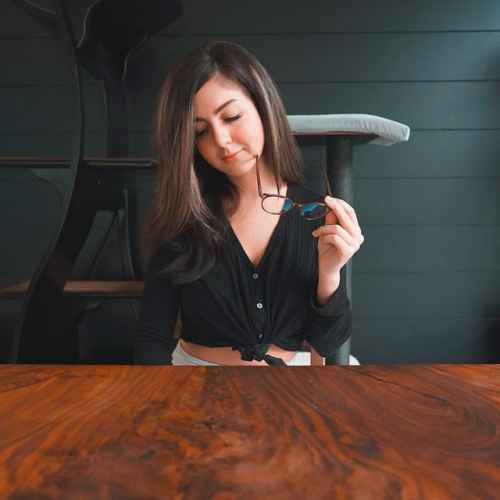 Hannah Kenedy is an American gamer, streamer, and the current Shroud girlfriend. Her family members gave her the nickname "Banana" for her cuteness when she was a child. I guess each kid gets a nickname from their family members only. So, in her teenage years, Bananas name was reduced to "Bnans".
How did Hannah Kenedy Get Into Gaming?
Bnans aka Hannah was into gaming since she was 6 years old. She had titles like Oregon Trail and Concentration. However, now she plays different games across multiple platforms. Mostly, she streams shooting games like PUBG, Destiny 1 & 2, Tom Clancy's Rainbow Six: Siege. When there is a debate between Play Station and Xbox fans, Hannah is the one who plays very well and takes the game beyond. Bnans also play games on Nintendo and Sega.
If you want to know the gaming skills of Shroud's girlfriend, make sure you visit her twitch and Youtube channel.
How did Shroud and Hannah (Bnans) Meet?
The couple started dating in April 2019, so it's been already 2 years. This happened just after few months of Shroud's break-up with his ex-girlfriend Jess.
Shroud and Bnans fans showed their support on Shroud's subreddit and praised that they are made for each other. After that, Bnans has moved in with Shroud in a new gaming house and many times came in the live stream together.
Hannah a female streamer is not that popular as her boyfriend but is quite successful on her own. On Instagram, she has 112K followers, on Twitter more than 100,000. Apart from that, as she is a known streamer, her Twitch channel has over 1.7 lakh followers and more than 30 lakh views. And on both platforms, Shroud has over 1.1 crore subscribers.
Even after being the most popular names in the streaming industry, both of them rarely share their love life on social media. Sometimes, the Twitch King posts some of the pictures on his Instagram.
Who is Shroud's Ex-Girlfriend?
Jessica Rago (Shroud girlfriend Jess or Jessica) a half-Korean, Italian, and Irish was Shroud's ex-girlfriend. She was a writer and a translator for OGN global. After that, Jessica Rago spent three years at premium gaming accessories brand HyperX. So, we can guess where she might have met Shroud as he was one of the bran's ambassadors.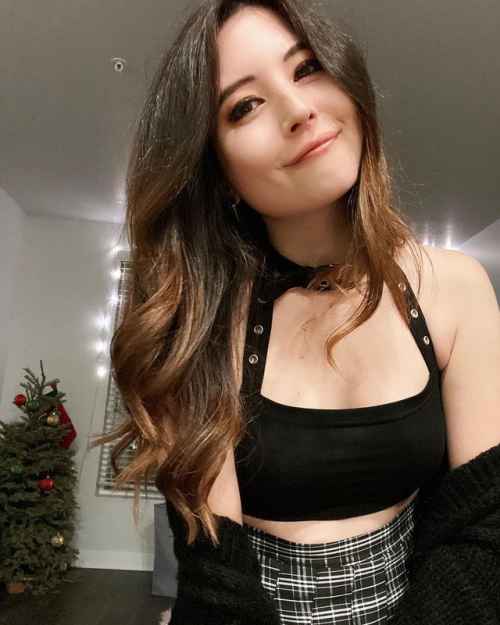 It was not known when they started dating. Sometimes, she appeared in his gaming videos, or even while streaming. On Twitter, they both used to show their affection.
After some time, Jessica Rago announced on Twitter that they are parting their ways, and it was a big surprise to everyone, as they didn't show any indication of having problems. They did not reveal a reason for break-up and parted their ways.