Battlegrounds Mobile India is a rebranded version of PUBG Mobile and it is almost similar to it. The developers are introducing new gaming modes in BGMI that are available in PUBG Mobile.
BGMI has shared about the modes on the social media page and has introduced 7 new Mega modes including Vikendi, Infection Mode, Payload 2, Survive Till Dawn, Runic Power, Titans: Last Stand, and Metro Royale.
BGMI Teases Mega Modes
At present, BGMI has already introduced two modes in the game and that is Metro Royale mode and the Titans: Last Stand. These modes offer different gaming experiences.
Vikendi map is the fourth map added to the game after Sanhok. The map is 6kmx6km in dimension and is in mountains tundra covered in the snow. This map has a combination of quick and tactical gameplay.
Here is the list of Modes added to BGMI: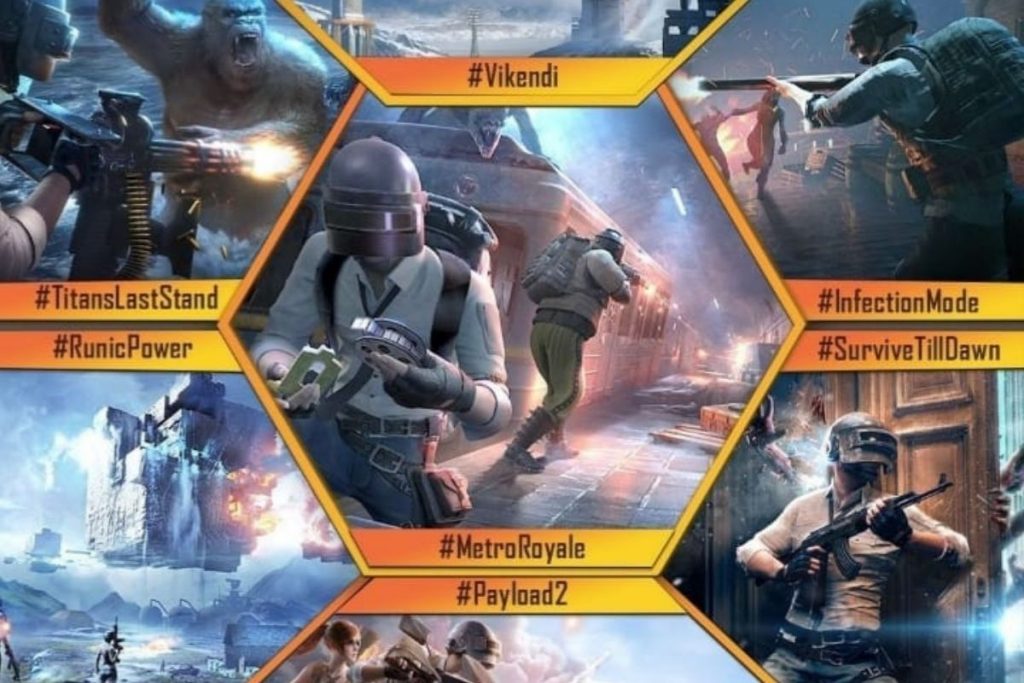 Vikendi 
The most beautiful snow map has some breathtaking landscapes.
Titans: Last Stand
The size of this mode is only 107MB and you can download it from the Themed section under Events.  One can enjoy the clash between Godzilla vs Kong.
Infection Mode
We can say it is a Zombie survival mode. The developers are planning to re-release the Infection Mode in BGMI this month. Here, you can invite 12 friends and enjoy matches that last up to three minutes.
Payload 2
Payload 2 has a heavily armed version of Pickup trucks, Buggy, Dacia, UAZ, and helicopters.
Survive Till Dawn
Survive Till Dawn Mega mode features the concept of Zombies. It offers thrills of zombies that have undead creators trying to kill you and your squad members.
Runic Power
Collect the in-game Rune and activate an ability to increase the chance of winning.
Metro Royale
Metro Royale mode is available to download and play. This mode has many in-game items, maps, and gaming modes. In this mode, players can select their guns, clothing, arsenal, and other objects.