If you want to put on a show in Minecraft, Fireworks would be the great material for it. On the other hand fireworks are easy to make, it's recipe is very sweet and short as you like. If you have advanced knowledge of Redstones and if you have creativity in game you may make good fireworks out of it.
Not only for show off purpose Fireworks are also useful for getting around your village very quickly. Actually fireworks are mid game craft to make that's why it is very helpful to get around your world quicker. This article is all about the fireworks in Minecraft. You are going to gain every kind of knowledge about the fireworks.
So let's get started with this article without the further due. As always we will start with How to make it? and for it we will start with the material that we need. So let's begin….
Material needed for making of the Fireworks
To make Fireworks you will require the material mentioned below:
ALSO CHECK: How to make a Lantern in Minecraft?
Step by step guide to make Fireworks in Minecraft
Step 1: Acquiring gunpowder in Minecraft
Gunpowder is very first thing that you need to make fireworks. To get needed amount of gunpowder you will just have to kill a creeper. Some people find very easy to kill a creeper but some may find it very difficult. Because creeper can explode if they come near to you. So all you have to do is just keep your distance from this creepers and hit them and backup if they don't die just do that again. Once they die they will produce the enough amount of gunpowder that you need.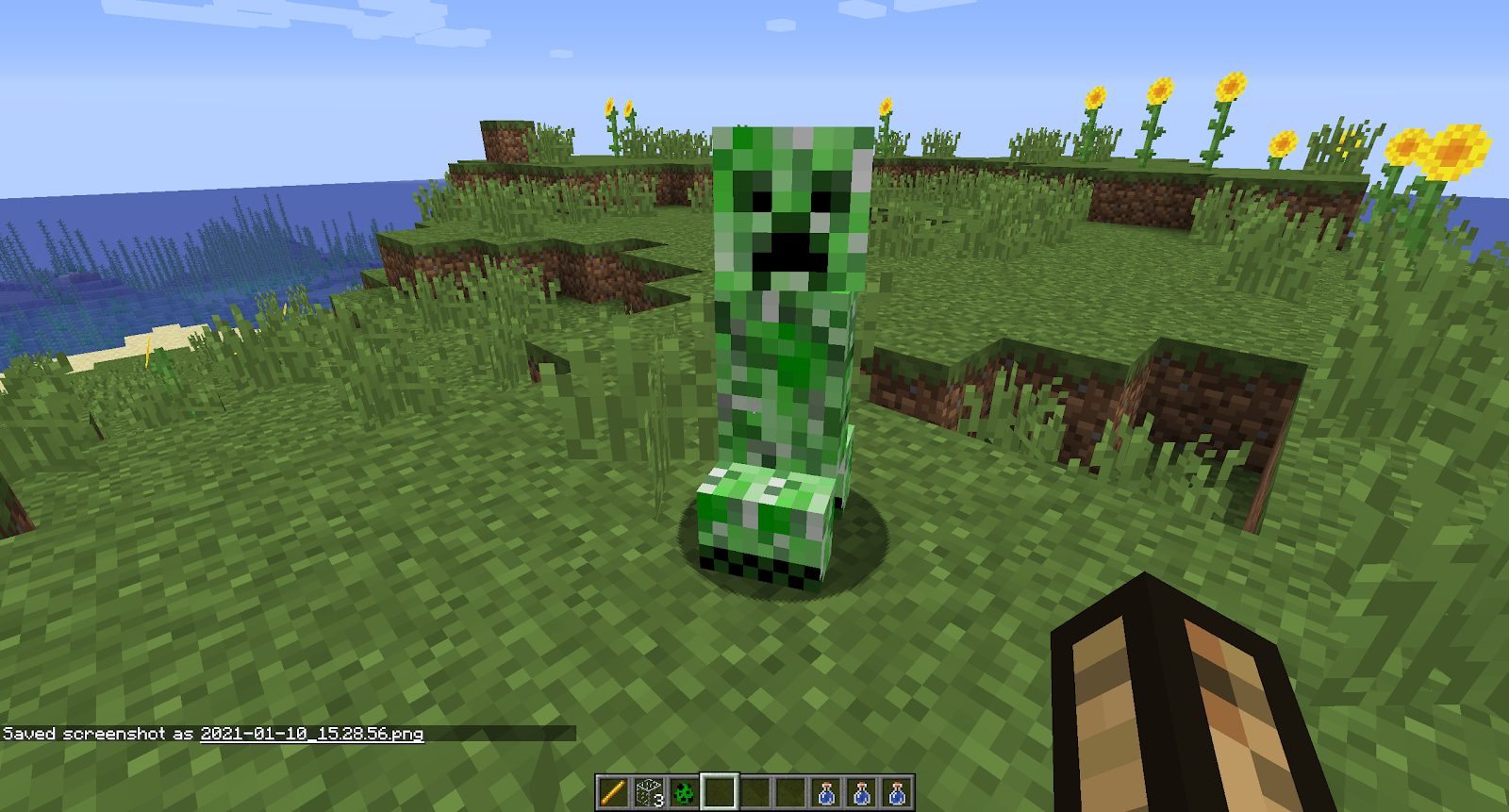 Step 2: Acquiring paper in Minecraft
Getting paper in Minecraft is as easy as getting gunpowder in Minecraft. For paper you will have to have 3 sugar canes. Where should i find sugar canes? It's a pretty good question though. You may find sugar canes near the water bodies like Ocean, River, Pond. After getting the needed amount (3 canes) you will just have to place those 3 canes in the middle row of the crafting table. If you are facing any issues making this paper just click this link below it will provide you the recipe of Map where you will also learn to make paper first. After that place the sugar canes as shown below in the crafting table.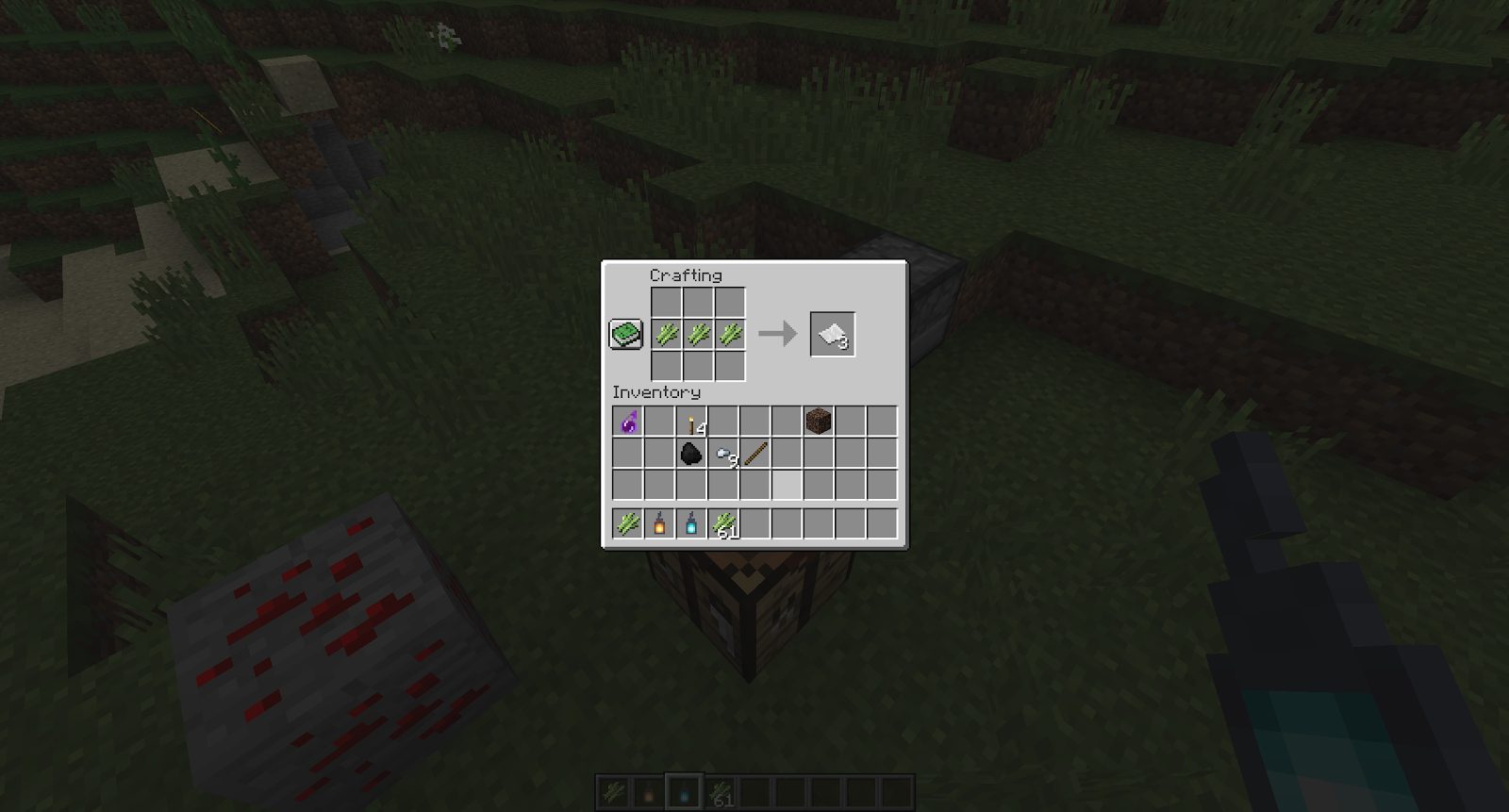 Step 3: Deciding colors with the help of Dyes
After getting the needed materials like Gunpowder and paper, it is time where you decide that which color would be of your fireworks. You may decide any color to make this happen. there is no restriction of choosing colors. It is very good if we use red color to make fireworks. It is appeared that we also use the red colored fireworks in real life.
For doing this you will just have to place a piece of gun powder next to the dye that you are willing to use (here is red dye). If you want to gain more knowledge about the Dyes go through the link given below there we have covered how to use and how to make it. The process of placing dye and gunpowder together we will have the product called a Firework Star.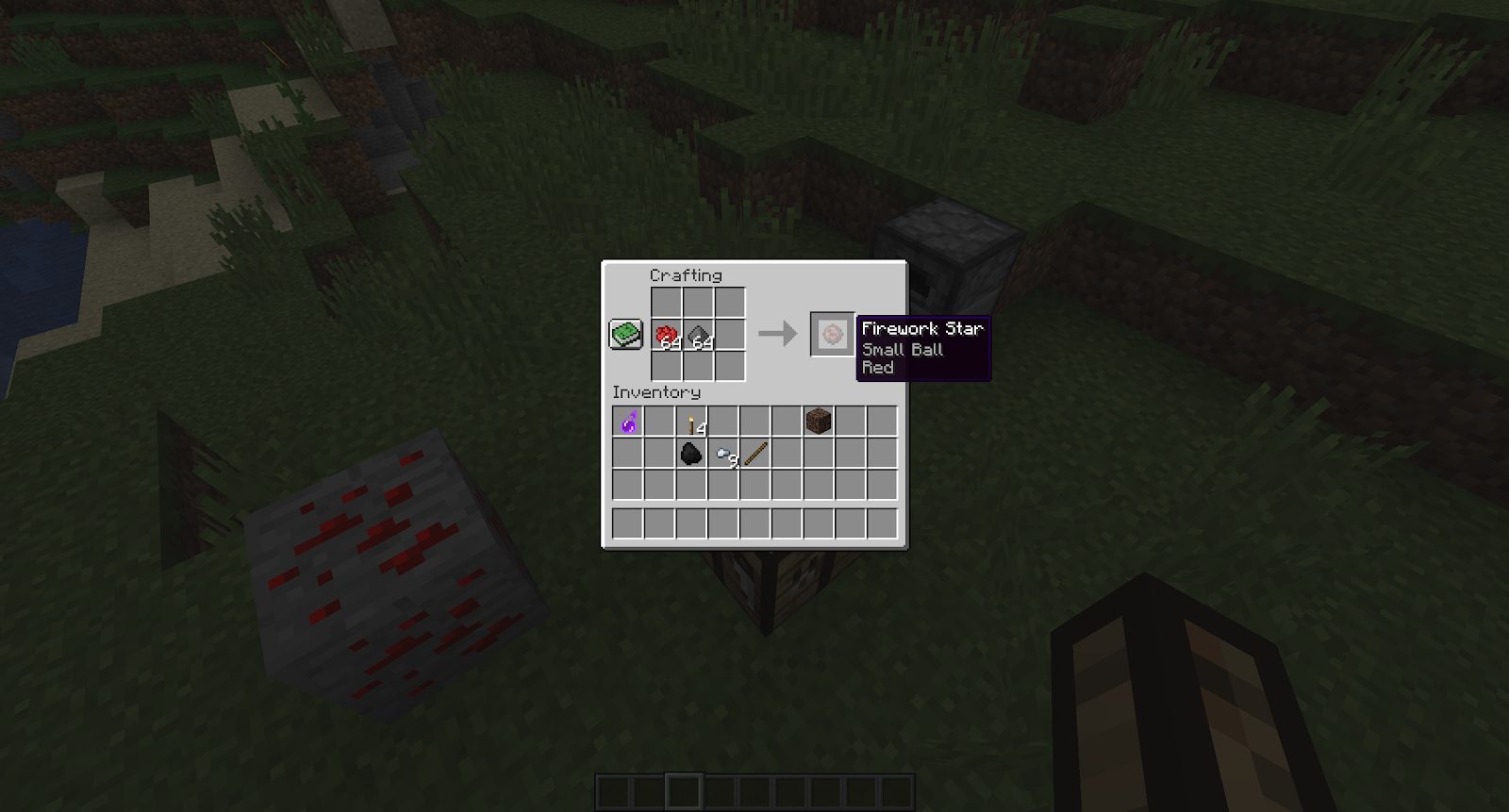 Step 4: A Final step to make Fireworks
After getting the fireworks star you will just have to place the gunpowder and paper with it in the crafting table. The process will turn the firework star in the 3 firework rockets in no time.
These were everything that you should know about the making of the firework. These step were pretty easy right? Still there are things that you might know or you might care about in making of the Fireworks in Minecraft.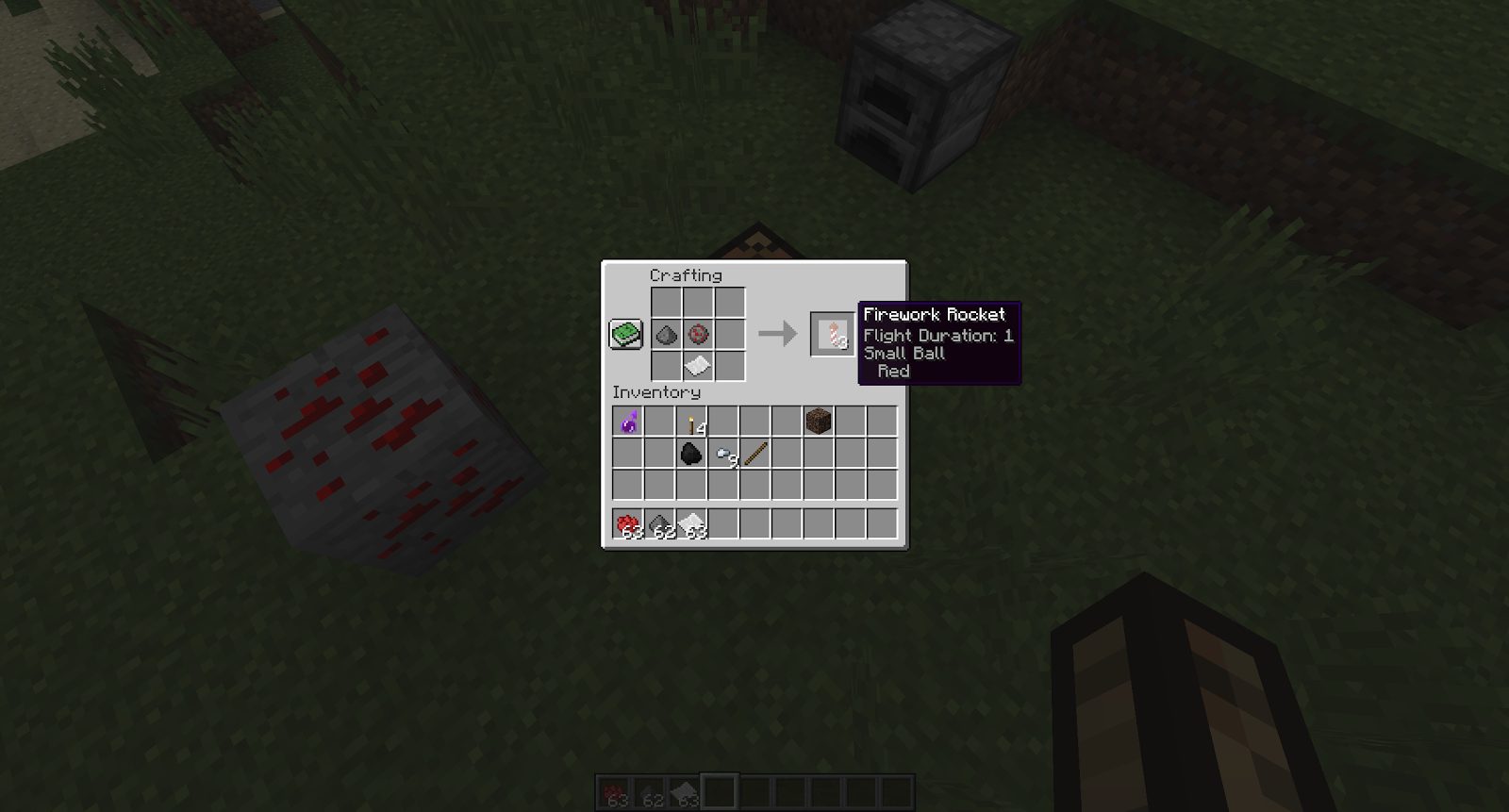 Things you should know
If you add more and more gunpowder to the process that will help your fireworks to fly higher in the sky.
It is very great that you may add 8 different colors to make a Firework.
FAQ about the Firework
#1: What firework does the most damage in Minecraft?
ANS: The firework stars are proportional to the efficiency of the firework. you may actually use upto 7 firework stars in one firework and it will do the damage of 18 points or 9 hearts.
Conclusion
The article was all about the making of the fireworks in Minecraft. Find the relevant links in Minecraft to make Map, Dye. Making of map will help you through the making of paper in this article. Dyes are very important and useful material in Minecraft so go through that article too. If you are facing any issues with any articles please let us know in comment section. We will be more than happy to help you out. Thank you. Happy exploring!