In all the battle royale games, Sensitivity settings play an important role. These settings help you to increase your movement and also in aiming and reloading the control. There is a Sensitivity code feature that can be used by the players in the sensitivity menu and can copy other players' sensitivity settings.
The sensitivity settings in PUBG New State allow the player to adjust the sensitivity of the weapons and camera angles. It helps them to move freely and also aim accurately while playing a match. However, changing these settings is so easy, and if you are not satisfied with the change, you can go back to default settings.
There are three sensitivity settings that can be adjusted as per your choice. They are Free Perspective sensitivity, Camera & Scope sensitivity, and Gyroscope sensitivity.
Let us check out how to change Sensitivity Settings in PUBG New State.
How to Change Sensitivity Settings in PUBG New State?
Follow the given steps and change sensitivity settings in the game: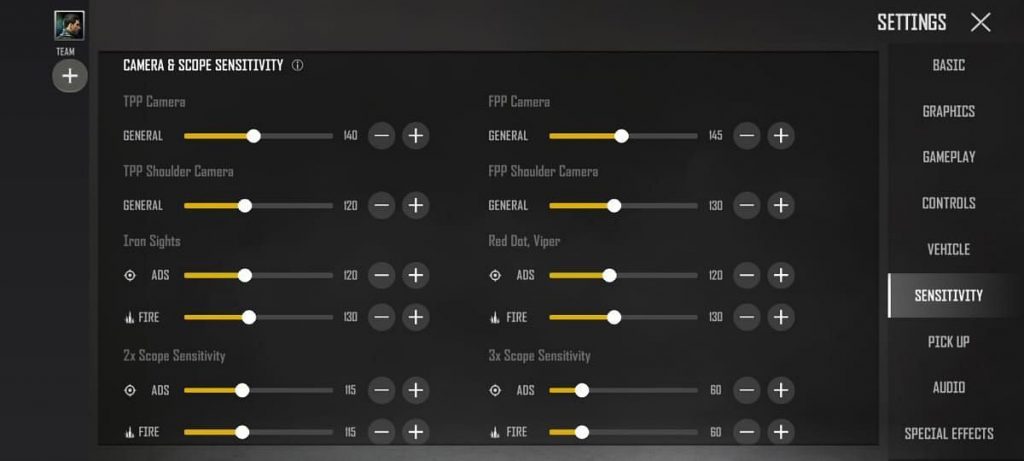 First, the game on your device
Open it and click on the three dots from the top right corner of the screen.
From the menu, click on Settings
Now, tap on the sensitivity option
Here you will see all the settings of Free Perspective, Camera and Scope, and Gyroscope sensitivity settings.
Adjust it as per your requirements.
That's it! This is how you can change sensitivity settings in the game.
Check out the Best Sensitivity Settings for PUBG New State
How to Get Back the Default Sensitivity Settings?
Go to settings in the game.
Tap on the Sensitivity option
Select between Low, Medium, and High
We hope this article was helpful to you. Stay tuned for more and the latest updates.