How to get free COD Points (CP) in COD Mobile? Are you looking for a way that gives you free CP? If yes, then you are in the right place. Here we will explain to you how to get CP for free in COD Mobile. Before we get into the detail, first let us check some information on CP.
What is CP in COD Mobile?
CP refers to Call of Duty Points. It is the in-game currency of the Call of Duty Mobile game. The players can use this currency in Modern Warfare to get the in-game content. This content can be used in Special Ops and Multiplayer game modes.  In short, with the help of CP, you can purchase in-game items, including the Battle Pass.
However, CP is not available for free; you need to purchase it by paying some amount. So, not all players are ready to buy the CP with real money; such people search for ways by which they can get free COD Points. If you are one of them, then go through this full article; it will definitely help you.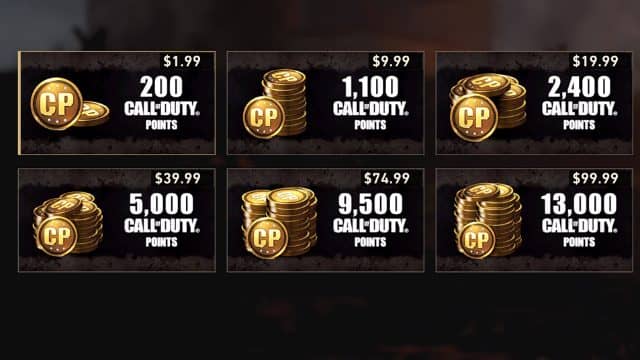 Price of COD Points
There are different plans available with different price tags. So, for everyone, these are the prices for COD Points in COD Mobile.
For $2.99 you get 200 CoD Points
Pay $4.99 and get 500 CoD Points
For $9.99 you get 1,100 CoD Points
Pay $19.99 and get 2,400 CoD Points
If you are ready to pay this amount to buy CP in the game, go to Main Menu in the game and select Black Market and click on "Purchase CoD Points."
What are COD Points Used For?
The players can use CP Points for buying special orders, contraband tiers, and blackjack shop cosmetics.
How to get CP for Free in COD Mobile?
All the users can participate in events or battles which are organized by the COD game; with it, you can win rewards. Do remember, there is no direct method to get CP for free; you need to follow the given steps like visiting websites, which are given below.
Let's start:
1. Visit Swagbucks
Swagbucks is a popular Get-Paid-To website, where you need to complete tasks and win SB. There are tasks like quizzes, daily searches, surveys, and much more. Once you finish the task and win SB, you can use SB to redeem rewards like Gift cards or Paypal money.  Later, you can use this money to buy CP in the game.
2. Google Opinion Rewards
One of the best ways to earn free CP, just fill in the surveys and get free CP. This app gives some surveys to the users, and when the user fills it, the app gives you some amount. However, earning with this app might take some time, but you will get paid. From this money, you can do recharge in-game in the Play Store. You can buy diamonds with the money you got by filling the surveys.
3. GPT APPS
GPT Apps pay in points if you complete several tasks given in the app.  There are different apps available, and they have their own payment system. Once you have enough points, you can later exchange it to get Google Play Vouchers, steam codes, and other things. Basically, these are the third-party apps, or some are available on App Store also.
You can use apps like Poll Pay and Easy Rewards. These apps are available on the Play Store; use these apps to redeem the rewards by completing tasks.  If you use Poll Pay, you can withdraw the earning via Pay Pal only.