Diamonds in Minecraft is a rare mineral that can be obtained from loot chests or diamond ore.  It is the most important ore that can be found rarely in the game. In Minecraft, diamonds can be used in many different ways like for crafting, making weapons, armor, and other items.
Now, the thing it, how and where to find diamonds in Minecraft. To find the diamonds, you need the correct tool and a place to get the diamonds. So, let's get started and check out some ways to find diamonds in Minecraft. Did you check top apps to get free diamonds in Free Fire?
How to Find Diamonds in Minecraft?
Firstly, you need the right tools like an Iron Pickaxe or a Diamond Pickaxe.  Other axes will not help you to get diamonds.
If you place the Pickaxe with Fortune, then it can get an extra diamond per level of Fortune, a maximum of 4 diamonds with Fortune III. And if you ore it with a pickaxe with Silk Touch, then you will get an ore block, not a diamond.
You will find diamond ore at level 15 or lower, mostly you will get it at Level 5 to Level 12.
Let us check out some ways to find out diamonds.
1. Find Diamonds in Chests
Not every time, but if you are the lucky one, then you can find Diamonds in Chests in the villages, or in the Mine Shafts.  There are chances of getting 1 to 3 diamonds in Weaponsmith chests.
2. Strip Mining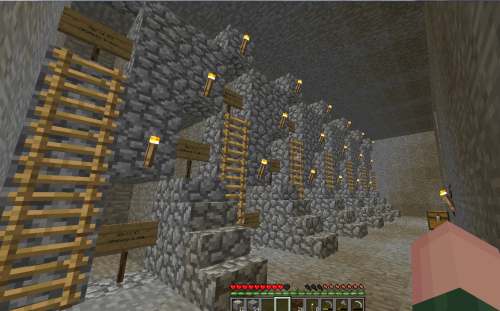 In this method, you need to mine and get till the required layer to get diamonds. For diamonds, you need to dig layers from 1 to 16 and get the box out for you. It will give you a cube of blocks that should be mine to create a large open area. It is time-consuming method, and you will also get many other materials.
Checkout: How to Craft Lectern in Minecraft?
3. Explore Caves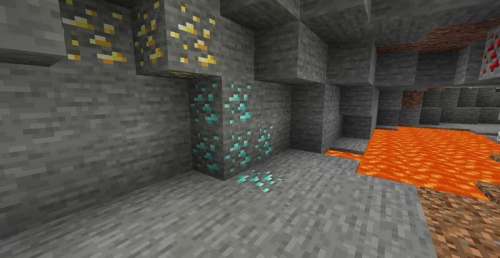 This is one of the best and effective methods to find diamonds. Exploring caves is the easiest spot to get the Diamond ore. In the middle of your way, there will be a lot of lava, but a water bucket will be helping you to make your path easy.
Also Refer: How to Make a Fence in Minecraft?
Uses of Diamonds in Minecraft
There are many uses of diamonds, let's have a look.
Diamonds can be used to craft blocks of diamond and diamond axes, pickaxes, swords, and shovels.
You can also use it to craft diamond hoes.
Craft nether reactor cores.
Craft diamond armor.
Once the diamonds are located, you need to mine with a pickaxe enchanted with fortune.
Also Check: How to Make Lead in Minecraft?