If you talk about the famous battle royale game in India, you just can't exclude Call Of Duty Mobile (Call of duty), tough competitor of PUBG Mobile. The game has such a massive audience base that you simply can't ignore the fact that it is one of the busiest mobile game in India right now.
The game is one of the premiers among all the mobile battle royal game across the country. Currently, the game has gained a massive amount of players. Right now COD Mobile has around 300 million downloads on both Android and iOS.
COD Mobile offers you a variety of modes and quality experience which can boost the player's interest to indulge in it. I tell you what that after the imposition of ban on PUBG Mobile by the Indian Government, COD M was one of the biggest gainers of all time along with Garena Free Fire.
The game has also a mindboggling feature in which you as the player can change your character's name in any font whatever you like. The game offers a variety of a hint of Names for call of duty as well.  There is no limit or terms and conditions after naming any character's name.  The feature looks cool right! So why not have a cool and stylish name for COD Mobile and stand out in the battleground?
In this article, we would like to give you 50+ best name for cod mobile which is cool in itself. Along with the best name for cod, I will also like to give you an overview and idea about the call of duty name so that you as players can explore all the possibilities to give your character's name in a unique manner.
So what are you waiting for? Let's dive into the article straight away!
Before discussing the best names for cod mobile, we should discuss how you can give the name by yourself.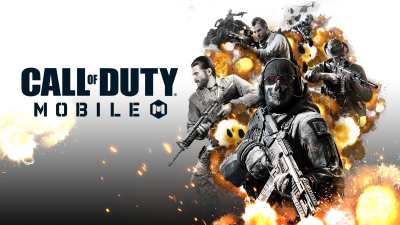 How to write the Call Of Duty Mobile names?
After getting the game installed, you need to login to your account. If it your first time install or sign in, you will be prompted with a box to fill out your COD Mobile username. Here you can write your name of your choice or choose the best stylish name for Call of duty mobile from the list given below.
Tip:  Sure you can rename your name but to change or rename after you have already put some name then you will need a rename card or virtual in-game currency which will cost real money to you. To avoid the use of your virtual money, it is advised to you that get your name ready before registering yourself and directly put the COD Mobile name of your choice right when you are joining or signing in for the first time in COD Mobile.
Checkout: Boss Stylish Names for Free Fire
Top Best Stylish Names for COD Mobile
尺ΛЛƓƐ尺
ѕтσям
𝐁𝐫𝐮𝐢𝐬𝐞
Mσσɳɾιʂҽ
ŘΔĐƗĆΔŁŞ
𝔹𝕆𝕋
αℓρнα мαкє
﹄Gคղgຮte͢͢͢尺﹃
Angry Wolf
𝓓𝓮𝓶𝓸𝓷 𝓗𝓾𝓷𝓽𝓮𝓻
ℙ𝕒𝕟𝕕𝕒
Wrê¢kågê
ჯէɾҽʍҽ φӀąվҽɾ
𝕭𝖗𝖚𝖎𝖘𝖊𝖗
𝓑𝓸𝓽𝓴𝓲𝓵𝓵𝓮𝓻
乃ӨƬΉЦПƬΣЯ
D҉e҉adH҉un҉t҉er
🅷🅴🅰🅳🅷🆄🅽🆃🅴🆁
Difficult Sharpshooters
GΉӨƧƬiΣ
لօʂհ
✭кιℓℓєяQυєєη
山αяℓσ¢к♦️
━╤デ╦︻S༒N༒I༒P༒E༒R
𝓢𝓹𝓾𝓷𝓴𝔂
Яe̷s̷u̷r̷r̷e̷c̷t̷
Oᛗ𐌄ĞᎯ꧅
CℝØne꧂
𐄡M☢uήtสiή𐄪
няσмιυм
꙰ꦿ➢❦︻╦̵̵͇╤─Θ
Human Shield Carnegie Armored Army
Ӄᴎ͟͞ɪ͟͞ԍ͟͞ʜ͟͞ᴛ
קմήk
A Martyr's Death
𝓓aeήeryʂ
Stoℝᴍboℝภ⚐
𝕰nigm@
WᎥήήΣr
𝒞สภ∂y
Paterson Moubray Medieval Methods
M𝖊†aℓ
SkULL#10 ω⊙↳Ϝ
𝐌𝐚𝐱𝐢𝐦𝐮𝐬
ℌ𝔢𝔞𝔡𝔰𝔥𝔬𝔱
XÆA
R̷e̷s̷u̷r̷r̷e̷c̷t̷
DEViL☬▄︻̷̿┻̿
$av͢͢͢iØบr
Яe͢͢͢gℝet
SeŇøri𝕥α⇝
山øℓf
𝕿yrⱥnny
Bʀʌv☼
CoD bot.
LivᴇlץLⱥ∂
尺丨丂乇
DΣƧƬIПY
King of the Dead.
LoN3
Dilwale Tu Silwale
Calm-e-killings
Detonator
υηκηοωηAnnihilator
𝓢𝓹𝓾𝓷𝓴𝔂
Sภΐ𝓹eℝ
Intrøvert
Night🅼αrǝ
𝕿yrⱥnny
ĐàRkÇlöwn
Rสve🅽𓆪
SimpӀ𝔂𝕿he𐐚eรt
$yϻթђᵒny
K͢͢͢ᎥℓℓVeภ†
Mαniสc
山αяℓσ¢к♦️
HyPer
Hunt3r
Critical
Troll
R3kt
Bʀʌvo
SkULL#10 ω⊙↳Ϝ
Ne Agito Oppeto (death is unavoidable)
Zue$.
So that is all for the stylist names for COD Mobile we could suggest. We will keep updating this space with more stylish and cool name for Cod Mobile. You will get yours as well just scroll the article downward, you will find how you can get your cool names for cod.
How to Rename COD Mobile Name?
COD has an option to change the player character's name and players are free to change it whenever they want. Just the thing is, you will have to spend the in-game virtual currency to obtain a rename card or to change the COD Mobile Username. Here are the few steps which you can follow to change your Call of duty mobile username:
First of all, open the COD mobile game and click the shop option in your dashboard and head over straightway.
In the shop section, you have to have virtual money to purchase the rename card.
After getting that rename card you are good to go in the inventory section which just over to your dashboard.
After being in the inventory section of the game, you should use that rename card by just selecting the icon of the rename card.
Now, the editing section of the name is opened up and you are good to write your desired name. Choose the one that suits your character and style from the list of Stylish names given above.
Save all the credentials and your name is popped up as soon as you saved it.
Read More: How to Fix COD Mobile Network Error, Crashes, Freezes?
How to generate a stylish name for call of duty mobile?
Might be you want more fonts options to choose as your COD Mobile username. No problem, we are here to help you. Just follow all the steps we are advising you and you will be able to get your desired font incubated into your charter's name.
Here are the names of few websites which will help to get your much-awaited cool names for COD.  The websites are
Gamesindian
Nickfinder
Lingojam
Simply open any of them, type your name. You will get a ton of stylish names of your typed keyword there which can later be used as names for COD. Just select any font of your desired keyword, copy it and paste it into the rename card that we told you about in the above subtopic. Even all websites mentioned above are good platform but Lingojam is the recommended one.
Hope you like the content and I really hope that it would provide some value to you.
In case, if we forget to include some stylish name for call of duty in this article, we are very thankful if you let us know about that in the comments below. Except for providing quantity, we believe to offer quality content to our friends and readers.
We are wholeheartedly waiting for your feedback if any. You can advise us either.
Let us know in the comment section what else do you want from us in the gaming field. Do share our content if you like it out so that all of your friends also know about it. Keep Playing!