If you are a regular player of Garena Free Fire, then you will know about the Redeem Codes. The game has so many in-game items like characters, pets, skins, costume bundles,  and much more. To get all the in-game items, the Free Fire game needs the in-game currencies or can get the items by using the Redeem Codes.  As the players need currencies to get items, if you use such codes, you will get those items for free. We can say it is one of the tricks to get things for free in Free Fire.
Usually, the players had to spend money to purchase the premium items, or they can get the Free Fire Elite Pass. Once you have the Elite Pass, you can get the skins, emotes, cool outfits, and many other expensive items. One can get the Elite Pass by using 499 to 999 diamonds in the game.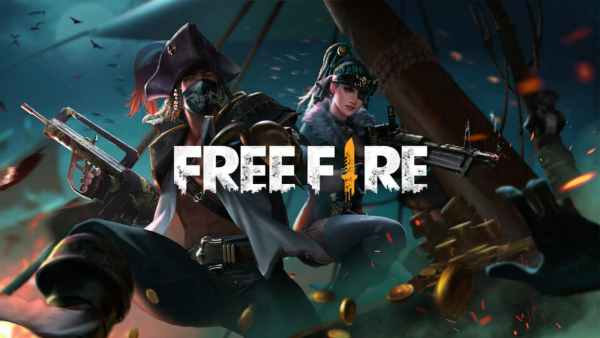 So, players who can use the money or have diamonds can get all the premium items. But the question is, what about the players who can't afford it? For all those players who want to get premium items for free can use these redeem codes and get the items. You just need a working Redeem Code, visit the Free Fire Redeem Reward Page, apply the code, and get premium items for free.
What is the Free Fire Redeem Code?
If you are a newbie or a regular player, Redeem Code is one of the ways to get in-game items for free. The Redemption Code consists of 12 characters, including capital letters and numbers. Once you have used the code, the rewards are shown in the game lobby, and if you win Gold or diamonds, they are added to the wallet automatically.
If you are using a Redeem code, you must note the expiration date as the expired code can't be used. And the main thing to note is you cannot use the Redeem code with guest accounts. If your account is connected with Facebook or VK account, then only you will receive the rewards.
CHECKOUT: How to Get Stylish Names for Garena Free Fire?
How to Redeem Free Fire Redeem Code?
There is a web page on the official website of Garena Free Fire where you can apply the redeem codes. The tool is a Free Fire Reward Page; all the players can use this tool and get the items for free. Let us check out the steps to Redeem Free Fire Redeem Code.
First of all, visit the official reward redemption site of Free Fire: Visit Here
Now, Log in to your Free Fire account via Facebook, Google, VK, or Huawei.

Now, Players must enter the redeem code and click on 'Confirm.'
Once the redemption process is completed, you will receive rewards from the in-game mail section. (If the player has received currency as a reward, it will be added to the currency wallet.)

Remember, if you get an error after entering the code, that means the code is expired or invalid, so use another redeem code.
NOTE: If the player log in as a Guest, then he/she cannot redeem the Free Fire Redeem Code. So make sure to link your FreeFire account with Facebook, Google, VK, etc.
Free Fire Redeem Code for Today.
All the Free Fire users can use these Redeem Codes (Redemption Codes) and get some free rewards in the game. Here are some of the Free Fire Redeem Codes for today.
Redeem Code for 12th February
H0W65FLU3UL2
Y0CBK27E5YM6
FF6M4USLCLDS
GBU6OAXORG9R
FFESPORTSBTR
PYR56NDEPIES
I1K2T6YBKBGI
K79OCX6IRTR8
W9TJASEUQC65
NEHFS205JIF0
IJC319O9R54B
65TU8WSG1W58
Redeem Code for 11th February 2021
FF6M4USLCLDS
GBU6OAXORG9R
H0W65FLU3UL2
YTG40ZUNQQ6C
N17GHQ5B9N4E
UEHMP9L22B3J
Redeem Code for 2nd February 2021
FF6M1L8SQAUY
8G2YJS3TWKUB
FFTILM659NZB
5G9GCY97UUD4
QUZ5MJPPY92E
3CYSQQ95YTWK
GZ3SLYFGTD8X
LL7VDMX363YK
FFIC33NTEUKA
FFICYZJZM4BZ
FFICRF854MZT
FFIC65E269TQ
FFIC34N6LLLL
FFICZTBCUR4M
Redeem Code for Indian Region February 2021
FFICWFKZGQ6Z
FFIC33NTEUKA
FFIC34N6LLLL
FFBATJSLDCCS
FFBBCVQZ4MWA
FFICZTBCUR4M
FFIC9PG5J5YZ
FFICYZJZM4BZ
FFIC65E269TQ
FFICRF854MZT
QNAE4FM8X5Q2
Redeem Code for February 2021
7ZG488RUDDWV
SPEHGELQ4TUE
SPEHGU5UVH8F
SPEHGEEWMZYR
SPEHGYM8SJS2
SPEHGXWSGGNZ
SPEHGBCHCC95
Redeem Code for 20 January 2021
FF6M – 1L8S – QAUY
FF6M – 4USL – CLDS
FFES – PORT – SBTR
FFIM – CKQN – 2N1B
FFES – PORT – S2MP
FF6M – 2W8J – HH42 (Bunny Backpack)
6U34 – B46M – 1NRN
UEHM – P9L2 – 2B3J
BRZL-QCST-D4NV
BRZL-S5JX-RV7U
BRZL-FKFN-2C5W
Free Fire Redeem Code 
8G2YJS3TWKUB
FFIC33NTEUKA
FFICYZJZM4BZ
FFIC65E269TQ
FFICRF854MZT
FFIC34N6LLLL
FFICZTBCUR4M
FFIC9PG5J5YZ
5G9GCY97UUD4
FFTILM659NZB
X90B-1SD6-WSFW
Y7KS-1ER6-23H1
E7SK- E1R6-31H1
D4G1- D33S-D5D4
Z1KS-1ET6-43S1
Y76S-1LR6-56L1
Y7PS-1HR6-23H4
Y7PS-1HR6-23H4
G4D1-126E-4D5S
T4W4-1S62-W564
So, these are some of the Redeem Codes for today. Keep visiting our site as we daily update this list of codes or Free Fire Redeem Code list.