Right now, in the gaming world, Garena Free Fire is one of the most popular games after the battle royale PUBG mobile got banned in the country. In the Free Fire game, there are many unique characters available that make fans go crazy. All of the characters are unique in their own way. One of the most popular characters is DJ Alok, which is mostly loved by all the players. In the game, if you want a DJ Alok character then you need to spend 599 diamonds, which is very expensive.
However, the price for the character is a bit higher, so the players look for some ways to get the DJ Alok character for free. So, if you are one of them, then you have come to the right place. Here we will explain a few ways of getting DJ Alok character for free in Free Fire.
How To Get Free DJ Alok Character?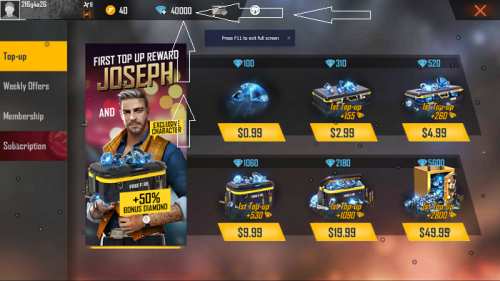 As we know, the player needs to spend 599 diamonds to get the player. But there are some methods to get the free fire character. Below we have explained few methods to get DJ Alok character for free. Check out the methods and earn free diamonds or free character.
Method 1: Redeem Code and Get DJ Alok for Free
There are so many Free Fire Redeem codes available to get free rewards in the game. So, you can try out the Redeem codes to get DJ Alok for free. Follow the given steps:
First, visit the Free Fire Rewards Page
Now log in to your account
Once, you log in you will see the redeem code box
Here, enter the valid code for DJ Alok Character and click on Redeem button.
That's it! You will successfully redeem the DJ Alok character for free.
Checkout: Free Fire Redeem Codes for Today
Method 2: Earn Free Diamonds and Use them to Get DJ Alok
Follow the steps to earn free diamonds in Free Fire:
Visit the Free Fire Official Website
Register here by using the Facebook account. (Make sure your FB account is linked with your Free Fire ID)
Fill in the details and create your account.
Once, you have created the account on advance servers, you can earn free diamonds.
You can find bugs on the game and report them on the website from your account.
With this players can earn 100 diamonds for a successful report.
You can report the maximum number of bugs and earn up to 3000 diamonds.
Once, you earn these diamonds and use them to buy DJ Alok character.
Checkout: Best Apps to Get Free Diamonds in Free Fire
Method 3: Airdrop Or Diamonds Top Up Offer Method
Sometimes, Free Fire provides a special Airdrop offer or Combo Diamonds Top-up offer to players. In this offer, you get diamonds, and other materials like characters, gun skins, emotes for free. Here, there are high chances of getting DJ Alok characters for free.
So, these are a few of the ways to get DJ Alok for free. These methods are legal, but you should not use illegal tools like Diamond generators, or other Websites that offer random codes.