Free Fire is one of the most popular games played by millions globally. It has different types of weapons, and all the players must have some knowledge if you are a beginner. Once you are used to it and then you are good to go.  The main thing while killing the enemy is to aim the other player. It is difficult for the players to aim as there is massive recoil in some of the weapons, and because of that, many players lose battles.
So, are you having the same issue? If you want to win the battles by easily aiming the other player, then you must do settings in sensitivity and put an Auto Headshot to your enemies. Headshots are one of the best ways to kill enemies in one shot. So, if you want to learn how to do Auto Headshot settings, then here we are.
Check out the best sensitivity settings which help you to make auto headshots in Free Fire. Once you adjust these settings, you don't need to put energy into controlling the recoil of the weapon.
Auto Headshot Settings in Free Fire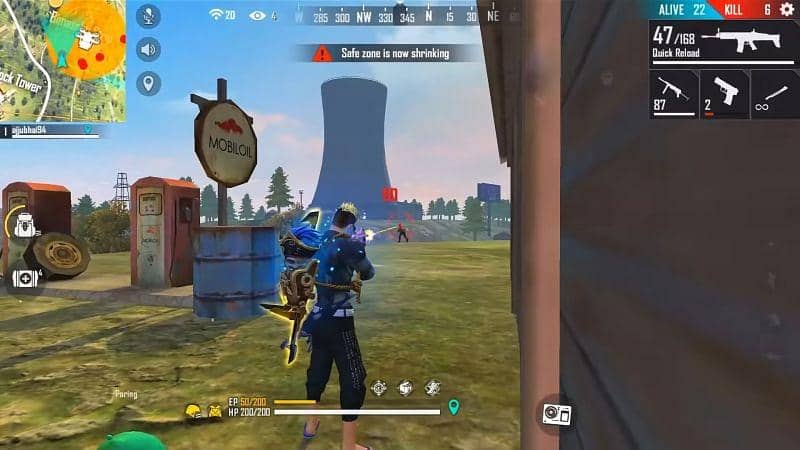 Follow the given steps and apply the settings for an auto headshot in Free Fire.
First, open the Garena Free Fire game on your device
Go to Settings and look for the sensitivity option
Open it
Adjust the sensitivity sliders as shown below
Click on the Save button and close the settings tab
General: 100
Red Dot: 75
2X Scope: 69
4X Scope: 62
AWM Scope: 34
Once you have done these changes, you need to aim at the body of the enemy and slide the weapon upwards. It will automatically aim at the head of the enemy. Do these settings and improve aiming; it is mostly better for beginners.
In the beginning, you will get problems, but keep practicing and become a master of technique. The auto headshot sensitivity settings in free fire are different for the player, and it might be different for each user. One can change the settings according to their preference and usage. This way, using free fire headshot setting, you can auto aim the enemy's head and grab the kill easily. Keep practicing to master this method and technique.