Battlegrounds Mobile India is officially available for Android devices. It is similar to PUBG Mobile, and it also has PUBG Mobile Lite for low-end devices. So, it is expected that even BGMI Lite will be coming soon. According to the latest reports, Krafton is soon going to release BGMI Lite for those users with low-configuration mobile devices.
BGMI Lite Expected To Come Soon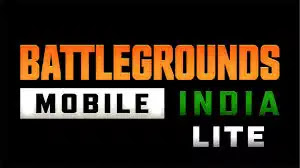 However, the official release date of Battlegrounds Mobile India Lite is not yet announced. But it is expected to release later this month. More information is available on the official website of BGMI about BGMI Lite. Now, the current version of BGMI Android has already got millions of downloads. Once the lite version will arrive, the number of users will increase more.
Many of them have questions that where will the BGMI Lite available for download. As the popularity of BGMI is increasing, it is said that BGMI Lite will be available on Google Play Store only.
Do remember, these details are just expected, as Krafton has not released any official statement on releasing BGMI Lite. So, wait for the official confirmation from the developers.
BGMI Lite APK Download
Once the low version is rolled out the APK version with download and install information will be available here. You need to wait a little longer to download the BGMI Lite APK.
Features of BGMI Lite
BGMI and BGMI Lite will have few differences. Check out the features of BGMI Lite:
The download size will be reduced to approx 400Mb-500Mb
Royal  Pass will come in 1 month and a new season will change every three months.
Sensitivity settings will be reduced to 400 to 300
Two Classic and two Arcade maps
All these are expected features as it is not yet released officially. Once the game is out, we will be getting confirmed features.
BGMI Lite will help the users with low-end devices, they can easily and peacefully play the game.