Minecraft is all about players creating their own world and going on adventures. Given the many objects that are their to work with in these worlds, its equally important that they are visually also as much appealing as they are experience wise. Playing Minecraft is a lot of fun, but it is also true that a lot of players complain about the lack in graphics quality which takes away the premium gaming experience. A lot of players have found a solution to the same by developing Shaders. Shaders gives a whole realistic and dramatic air to components like water, sunlight, land etc in the game. Minecraft shaders are nothing but unique mods that is used by the players to make the game feel and look more real and engaging. Every pack of shade comes with a different feature.
Also Check: 5 Best Minecraft Seeds for Villages in 1.16.5 Edition
Try them on your own to find out what suits you best and give your game a visual makeover:
5 Best Minecraft Shaders Bedrock Edition
#1: Pisces BE Shaders

Generally the drawback with shaders is that it supports only one edition. It can pocket edition or bedrock edition. The Pisces BE Shaders works on both the Pcket and Windows 10 version of Bedrock edition as well.  What makes it more in demand is its capacity to run on high end as well as low end devices, making its reach on a wider level among the players.
Checkout: How to Make Lead in Minecraft?
#2: ESTN Shaders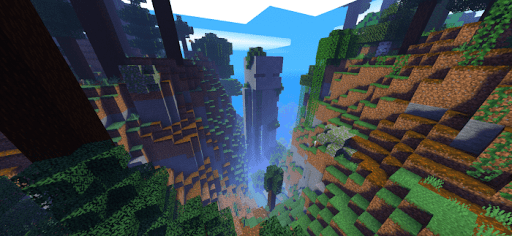 Some shaders are highly resource intensive and requires high end processors to work out best. ESTN is one of those shaders which is also a reason why not a lot of players access it. The shader is definitely worth the input though. It comes with high quality new cloud and sky render, new water renders, better beacons, underwater distortion, twinkling starsfoliage and water animations, monochrome weather and a lot more.
Checkout: How to Craft Lectern in Minecraft?
#3: Reflex PE Shaders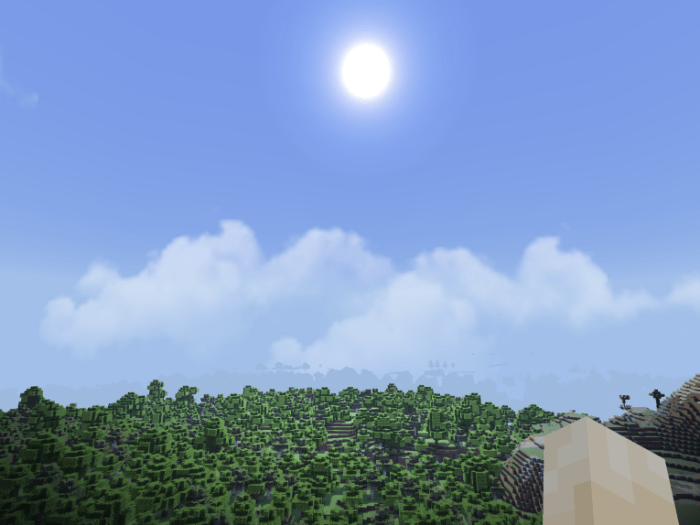 This shader has limited usage limited to  PE Bedrock. It's high quality and ability to run even on low end devices makes it worth the hype.  This pack includes colorful tone mapping, realistic shadows, animated leaves, beautiful skies, and beautiful sun and moon textures.
#4: Olesik Shader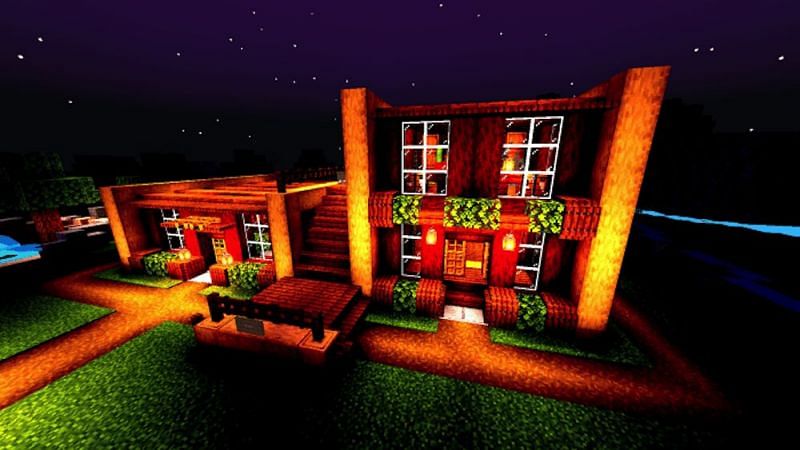 This Bedrock edition of shader is highly preferrable for players with low end device. It is easily accessible and doesnt need a high energy intensive input to run. Olesik Shader includes water and plant movement, rain effects,  beautiful skies, fog, shadows, and more. Olesik Shader has been created for Bedrock PE.
Did you check: How to defeat Ender Dragons in Minecraft?
#5: Shaderless Shader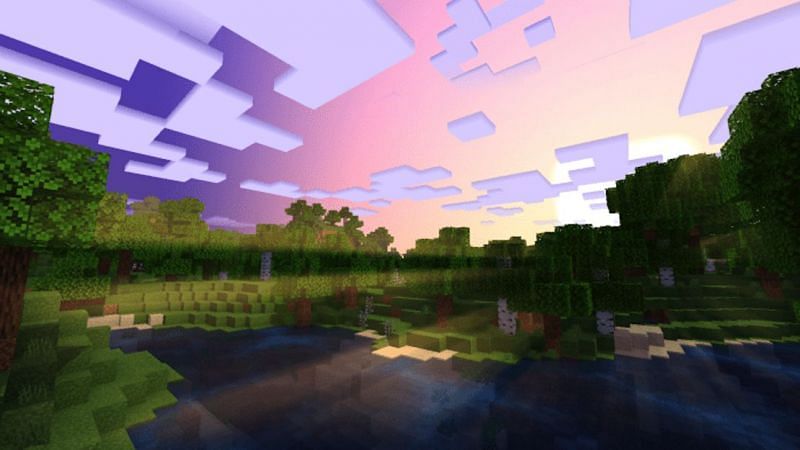 This shader comes with enchanting features like gorgeous oceans and shores, vibrant clouds and skies, detailed weather particles and warm lighting, blue fog and custom stained glass. What's more is its small size of around 4 MB only which makes it easier to download and store.
How to Install Minecraft Shader?
The players can install Minecraft mods by installing a program called
Optfine
along with a mod manager. The rest of the process is similar as installing a mod for any other game. Optfine is a program that increases the frames per second (fps) of the game, naturally giving a boost to the graphics and the performance of the game. Not only the graphics, it also make the game get rid of any lags and allows the players to change graphics settings on a granylar level. The players can easily use it because its latest version comes compatible with almost every shaders of Minecraft.
Right Mod

Manag

er to Install Shaders in Minecraft
Forge
is one of the mod managers that are highly recommended for  a good Minecraft experience. Its highly user friendly and has features that makes installing mods a lot easier. The smoothness of operation that it provides is ensured by the Forge API making the mods compatible with one another preventing game crashes caused by mod incompatibility right before the launch.
Other good mod managers include the open source
MultiMC
which is very common among the Minecraft players. It gives a wholesome experience to the players by allowing the players to run multiple Minecraft instances at the same time.
Check out this You Tube video on how to install Shaders on PC 1.16.5: