As the Free Fire game is available for free to play, the developers constantly release new costumes to maintain the popularity. In the game, there are skins for everything, including backpacks, guns, vehicles, and parachutes. However, among all the players, the skins for the characters are most important as the same clothes will be worn by the character for the whole match.
Just like other battle royale games, Free Fire also has some attractive costume bundles which are used by spending diamonds or completing a task in the events. Along with costume bundles, there are so many cosmetic items and other fashionable items available.
So, here we are having a list of Best Free Fire Costume Bundles in 2020 and 2021 that one can purchase or get for free using Free Fire diamonds.
Free Fire Costume Bundles or Dress
1. Toxic-Lime Python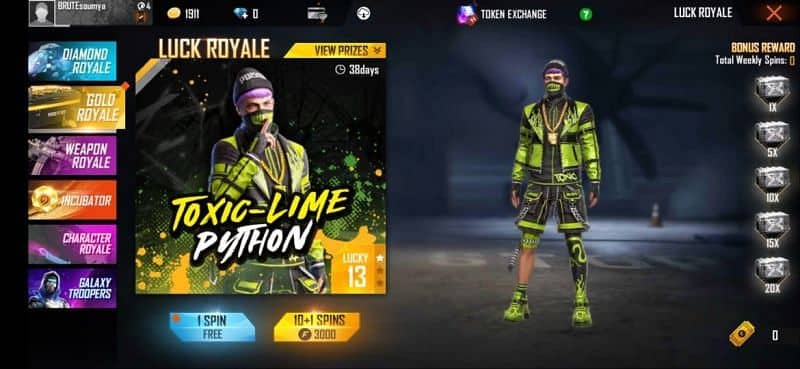 The toxic bundle was added in the Free Fire after the OB25 update. You can get this bundle in the Gold Royale section of the game. The players can purchase the bundle by spinning the draw with the tokens. The Gold Royale section gets refreshed after 60 days.
2.  The Age Of Gold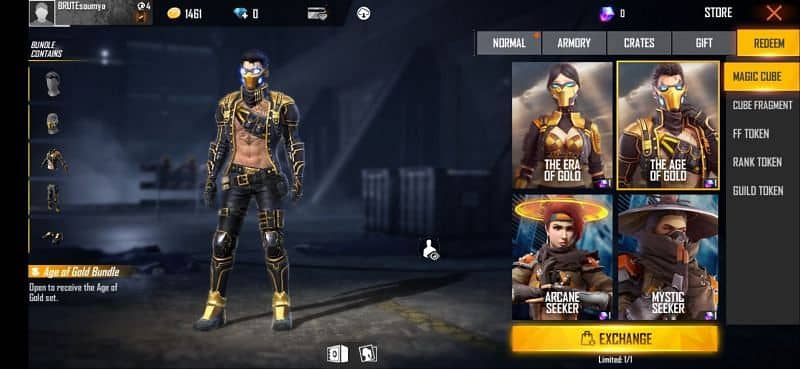 One of the most desired bundles in Free Fire can be found in the Redeem section of the game. To redeem it, the players must exchange one Magic Cube.
3. Cowboy Bundle
This costume is a modified version of the wild west cowboy costume. The pants are replaced with a short skirt, and it has a loosely tied corset, which shows the character's cleavage. Overall, we can say it is a simple and sexy bundle.
4. Heart Devil Bundle
The female character who is dressed in a red devil costume is looking sexy than scary. The devil costume has small wings on the backside. If you want to buy this bundle, then the player needs to buy the Angel and Devil pack from the shop.
5. Blue Angel Bundle
This bundle has a blue effect that blows from the shoulder of the character and is a futuristic type of dress. One of the best parts of this bundle is the corset, and it shows the thighs and the cleavage. The skirt splits in the middle.
6. Aurous Ascension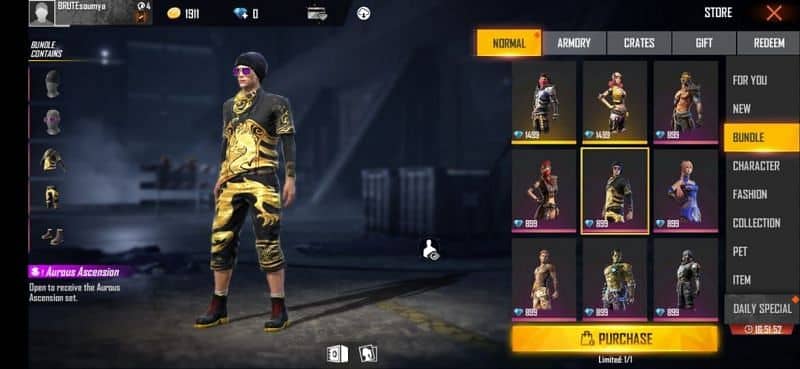 Aurous Ascension is a particular set for male which is available in the store section of the game. To purchase this set, the players need 899 diamonds. In the bundle, the player gets Head, Mask, Top, Bottom, and Shoes.
So, these are some of the best Free Fire costume bundles which you can use. In the end, it totally depends on the player's choice of which bundle to use.