Are you looking for the best Minecraft Shaders for windows 10 edition? You have come to the right place as here we have provided a small list of the best Minecraft Windows 10 Edition Shaders of 2021.  This list contains from bright shaders to shaders pack that makes your cartoon world to look more realistic.
What is Minecraft Shaders?
Minecraft shaders are important mods with which users can modify and highlight the lightning and shadow effects of the game. Using the shaders will completely change your gameplay experience. The aim of shaders is to make changes to the visuals and the graphic settings to look realistic. However, while choosing the best Minecraft shader, you must check the level of performance of the shader and its features.
For best results, you must select the best shader which can perform well and has special functions. Shader packs are available for editions of Minecraft, but here we are going to discuss the Windows Edition. So, let's get started:
Before we check out the best shaders, first let us know how to install them.
How to Install Minecraft Shaders?
Shaders are a graphics pack that needs Optifine to run. So, check out the steps to install Minecraft shaders.
First of all, you need to download and install Optifine.
Now, download a pack of the shader. There are so many different shaders pack available from which you can select any.
As you have got your shaders pack, now open Minecraft Launcher and play the Optifine version.
In the main menu, click on "Options" >> Video Settings>> next page >> Shaders
Now, at the bottom left side, click on "Shaders folder"
A new window will open and then you can install the shaders pack
Sometimes, it's hard to install shaders as first you need to get the shaders folder. Once you get it, its very easy to install it.
Select the shaders pack that you have downloaded (It will be in the Downloads folder of your PC)
Move it to shaderpacks folder and then restart the game.
When you open it back make sure you select the "Optifine" version.
Repeat the steps before opening the shaders folder. As you will see the shaders pack installed on this screen.
Click on done and that's it! You are ready to play.
Now, let us check out the best Minecraft Windows 10 Shaders to use in 2021.
Top Minecraft Windows 10 Shaders 2021
Here is the list of the most common shaders for Minecraft in Windows.
1. Sonic Ether's Unbelievable Shaders (SEUS)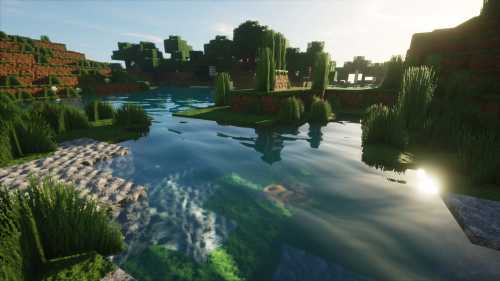 SEUS shader pack is used with Optifine or GLSL shaders Mod. It is one of the best shaders available for Minecraft in renewed versions. For getting optimal performance, this is the best one to use. And the main thing is, this shader pack gives a more realistic look to your game.
2. Tint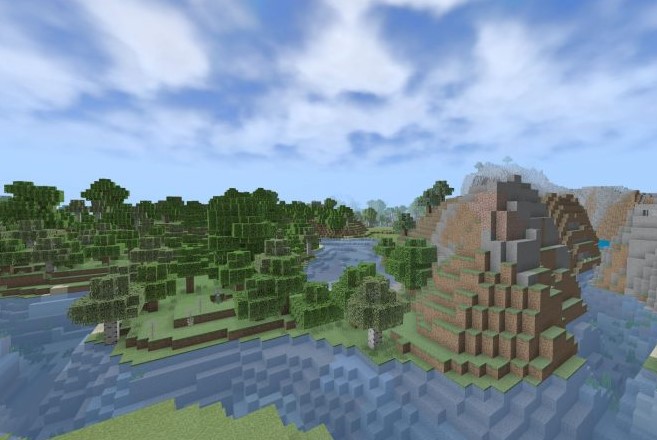 Tint shader will add beautiful shadows, lights, and skies in your game. This can be used on Windows PC and Bedrock Edition of Minecraft. At night time, the sky looks amazing and is lit up by amazing northern lights. This shader makes your Minecraft world look real and it looks beautiful.
3. Capricorn PE Shaders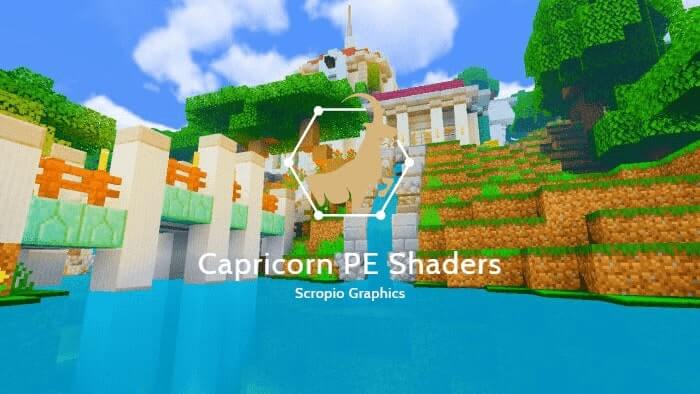 Capricorn shader can also be used in the Bedrock Edition of Minecraft as well as Windows edition. It contains amazing features that will make your Minecraft world look colorful and amazing. The best thing is, you can also use it on Low-end devices as these are very simple shaders. You will have a realistic shadow, block side shadow, rain effect, Fog, day and night light, realistic sunlight, and more.
4. Chocapic 13 Shaders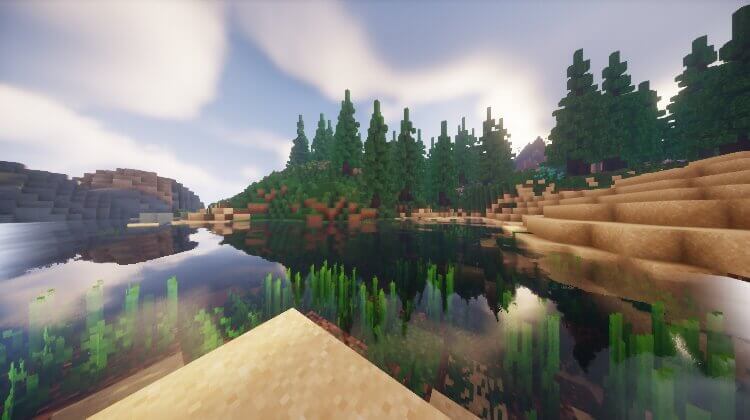 Chocapic13 has become one of the best modification shaders as it has improved graphics, texture, and shading that looks more real. In terms of performance and quality, it has better resolution. With this shader, you can not only improve the graphics of your game but can also have great functionality to create a better environment.
To use this shader, you need 1GB RAM, a Hard disk with 2GB free space, video Intel HD Graphics 4000, or AMD R5 with OpenGL 4.4.
5. BSL Shaders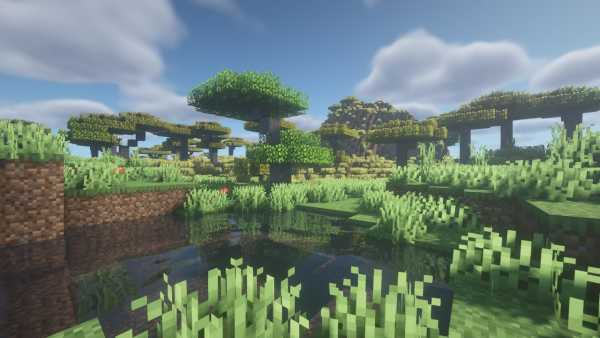 BSL Shaders pack is used for both integrated and dedicated graphics. Using this shader can make a lot of improvements in the game and also gives perfect light effects and shadows. The color is deep and rich which does not change the feel of your game. The BSL shader gives you a professional feel and it works great on high-performance PCs. It is the most popular shader that is used by many and it worth trying.  They regularly update the shaders pack.
That's it! We have tried our best to provide you details of the best Minecraft windows shaders. You can download the shaders from the given link. We hope this article was helpful to you, stay tuned for more updates.