We have a great time while playing Call Of Duty Mobile game with lots of different weapons available. In the COD Mobile, you can use Assault Rifles, Snipers, LMGs and Shotguns. And also the attachments can be used strategically in the game.  All the players can use different weapons on any map. Each and every weapon has a specific purpose of it which helps you to fight in any situation in the game.
Now, here we are going to about one of the weapon called Sniper Rifles. Sniper Rifles in COD Mobile are so popular. Players always look for the best Sniper Rifle by seeing what it offers. Most of them see the damage which the gun gives. So, if you don't know about the Sniper Rifles, then here you go. Check out the list of top 5 Sniper Rifles in COD Mobile.
Top 5 Sniper Rifles in COD Mobile
Take a look at the top Sniper Rifles in Call of Duty Mobile.
1. DL Q33

DL Q33 is the old Sniper Rifle, but then also it is now considered as one of the best Sniper Rifle in COD Mobile. As new seasons have come, new sniper rifles have also introduced. DL Q33 gives high damage and solid accuracy.
Damage: 90
Accuracy: 60
Fire Rate: 15
Mobility: 95
Range: 45
[irp posts="2466″ name="COD Mobile Season 10 Released With New Features, Events, Guns & More"]
2. Locus

Locus sniper came in Season 2 of COD mobile. It is a slow aim-down-sights time. This sniper rifle gives high damage and is less accurate. You can give it a try to this sniper rifle. As compared to DL Q33, Locus is the best rifle as it has high damage and high fire rate than the other rifle.
Damage: 84
Accuracy: 70
Fire Rate: 28
Mobility: 48
Range: 90
3. Artic.50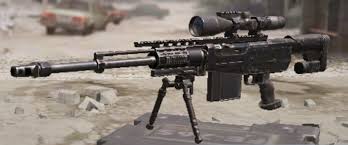 Artic.50 gives the highest mobility than others and it has a great fire rate with high damage. However, this rifle will not be available in your armoury as it will be unlocked at level 67. You must try out this sniper rifle once. You can use it for running-and-gunning. It also allows you to move around faster and lets you to get the sniping position more easily.
Damage: 83
Accuracy: 52
Fire Rate: 31
Mobility: 57
Range: 83
4. Kilo Bolt-Action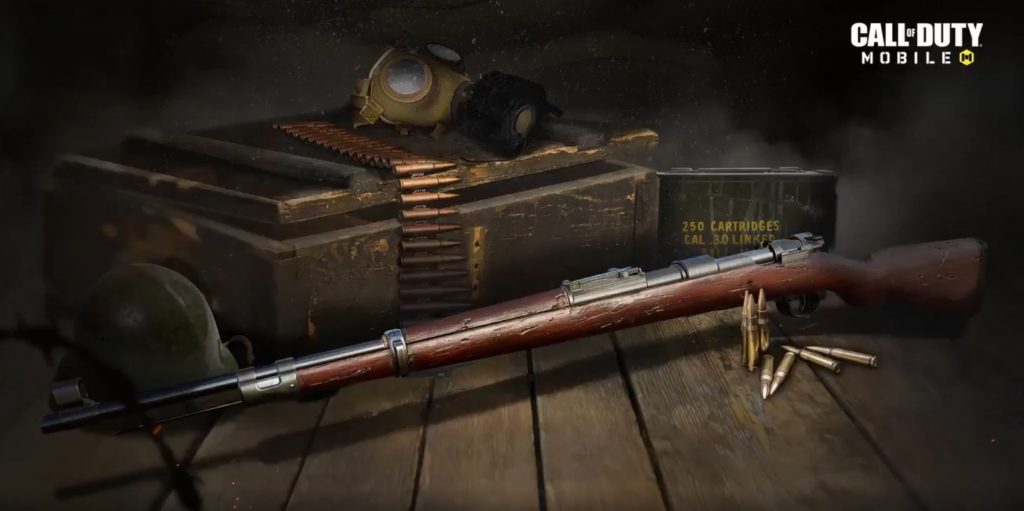 Kilo Bolt-Action is not a Sniper Rifle but a Marksman Rifle. However, we can consider it as the best sniper rifle because of its similarities. It is the best weapon in all the COD Mobile. It gives high damage, great accuracy, and fire rate. To unlock Kilo Bolt-Action, you need to reach season 9 tier 21.
Damage: 81
Accuracy: 70
Fire Rate: 28
Mobility: 49
Range: 86
5. Outlaw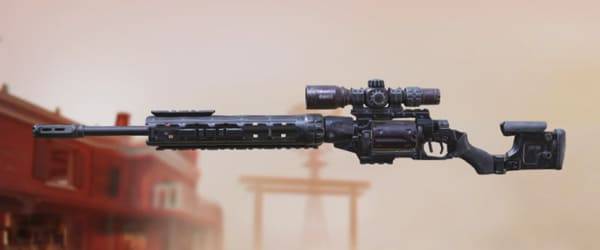 Outlaw is a sniper rifle with good damage and accuracy and fast fire rate. This sniper has the highest mobility and gives the least damage as compared to other sniper rifles. You can use Outlaw rifle in Season 6 tier 12.
Damage: 83
Accuracy: 68
Fire Rate: 28
Mobility: 53
Range: 85
Overall, using the sniper rifle or any gun in COD Mobile it depends on your personal performance.