The date for pre-registrations for South Korean video game developer Krafton's much-anticipated game, BATTLEGROUNDS MOBILE INDIA, which is largely seen as a substitute for PUBG Mobile, was announced today. The original game, along with a host of other Chinese games, was banned in India last September.
Checkout: PUBG Mobile India Name Renamed to Battlegrounds Mobile India
Battlegrounds Mobile India Official Pre-registration Date
On May 18, pre-registration for the game will be available on the Google Play Store. Nothing has been specified about when the game will be published, but it'll most likely be shortly after the pre-registration connection becomes available. When the game will be released on iOS is unknown. Battlegrounds Mobile India posted a poster depicting the possible Ban Tai map position in Sanhok which is one of the game's 4X4 maps. Sanhok was first introduced to PUBG Mobile in September 2018, and it seems like it will now be included in Battlegrounds Mobile India.
They also released a video on their official YouTube Channel and Facebook Page, revealing the Pre-registrations date.
Players who pre-register for Battlegrounds Mobile India will receive special rewards, according to the company.  They said in a press conference that, "specific incentives would be available for fans to claim only if they pre-register for the game."  The kind of rewards that the players will get has not been specified by the company yet.  Guesses can be made about a welcome kit that includes in-app skins, weapons, character avatars, and other goodies. As confirmed by Krafton, only Indian players are eligible for the special Battlegrounds Mobile India pre-registration gift. They will be able to claim the prize once the app is released in India.
Also Read: Battleground Mobile India APK Size & Download Details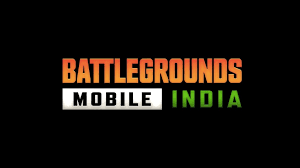 How to Pre-register for Battlegrounds Mobile India?
To pre-register for Battlegrounds Mobile India, users need to go to the Google Play Store and select the "Pre-Register" option. When the game launches, the rewards will be available to claim right away. The game will be available for free to all users with in-app purchases, similar to PUBG Mobile.
Battlegrounds Mobile India has introduced certain restrictive measures in a bid to address issues related to addiction and after concerns had been raised by the parents of below 18 age group players. Players under the age of 18 will be subject to new restrictions in Battlegrounds Mobile India and will be required to register for the game using their parents' or guardians' phone numbers. Parents or guardians who believe their child has given personal information without their permission may contact the developers and request that the information be removed from the database, according to the policy.
The precise release date has yet to be determined. But they made clear that the new game will provide a world-class online gaming experience on mobile and is, therefore, a thing to look forward to.