The developers of PUBG Mobile, Krafton have decided to rebrand the game and bring it as Battlegrounds Mobile India. Krafton has announced and confirmed that this is a dedicated game for the Indian market. For the past few days, the game was in news, though the launch date is not yet announced.
Update: Battlegrounds Mobile India, a.k.a., PUBG Mobile India is Open for Pre-registrations. Android users can now pre-register on Play Store and whenever the game is available for download (once it is launched), the Play store will notify and also auto-download on your phone. Also, you will receive special rewards if you pre-register for the launch.
PUBG Mobile India's New Avatar Battleground Mobile India Coming Soon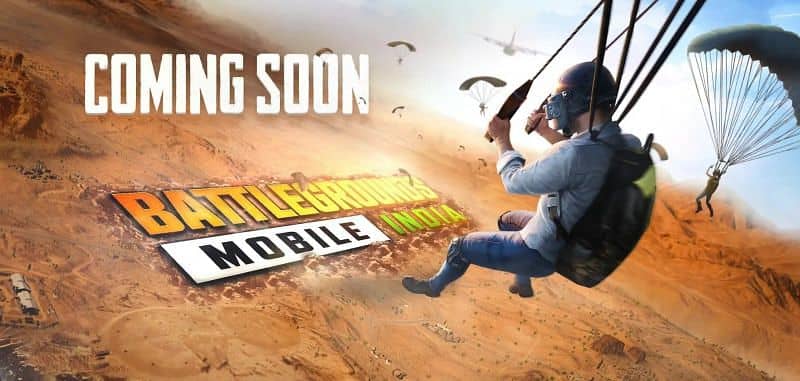 Earlier, this week, a poster of Battlegrounds Mobile India was seen on social media, and the company has also changed the Facebook and Instagram pages name to @BattlegroundsMobileIn. Even the official URL Link of the Facebook Page and YouTube Channel is changed to Battleground Mobile India. It is a revamped version of PUBG Mobile, a special version for Indian gamers.
However, the website of the new game Battleground Mobile India has gone live from today and the developers have changed the logo on the official YouTube channel. The new logo is simple and we can see the game's name in white, orange, and green colors. Also, the pre-registrations for Battlegrounds Mobile India will begin soon.
Also Read: PUBG Mobile India Vs PUBG Mobile Global Version: What's Different?
For quite some time, the developers of PUBG Mobile are trying to bring back the game in the country. Now, it is confirmed that the revamped version is releasing soon, as the new website is now live and soon the launch date and pre-registration date will be announced.
Here is the official Battlegrounds Mobile India Logo Reveal Video on their Official YouTube Channel:
In a press release, the company said,
"Krafton will collaborate with partners to build an esports ecosystem while bringing in-game content regularly, starting with a series of India specific in-game events at launch, to be announced later".
With the new game, even the privacy policy is updated with the new terms and conditions. On the privacy page of Battlegrounds Mobile India, it is written, a player whose age is below 18 years should have parental consent before playing the game. The user needs to verify it by providing their parent's mobile number. And the users below 18 will be allowed to play only three hours a day. Moreover, they can't buy in-app purchases above Rs. 7000.
Also Read: PUBG Mobile India Name Renamed to Battlegrounds Mobile India [Latest]
The new battle royale game is said to bring a premium multiplayer gaming experience with some new in-game events like new outfits. As per the reports, Battlegrounds Mobile India will bring its own esports ecosystem including tournaments, and leagues.
A couple of days ago, Krafton released a video teaser of the Battlegrounds Mobile India which was similar to PUBG Mobile, but later the video was removed. With the new version, the players don't need to worry about their data, as the data collection of the game will be safe for each player in India and would be hosted on Indian servers. This is the main reason why the original PUBG Mobile was banned last year because data privacy concerns that Government felt risky.
Battlegrounds Mobile India Pre-registrations & Launch Date:
So finally, Krafton has officially announced the pre-registrations dates for the game in India.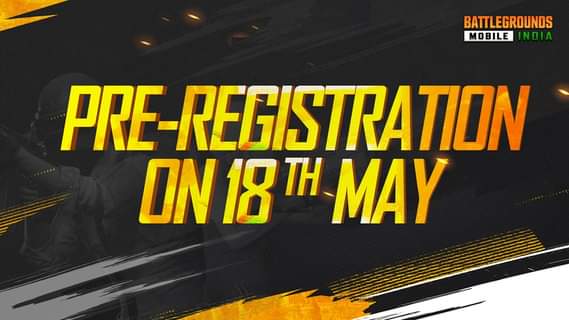 18th May 2021 is the date for the Pre-registrations to start. Users can pre-register for Battlegrounds Mobile India a.k.a. PUBG Mobile India in Play Store from 18th May onwards. There's no declaration of game launch for iOS users or in App store.
Every user that pre-registers for the game will receive some special in-game rewards after the game launch, so do not miss to pre-register. Also, the pre-registrations might be for limited users so be fast before the pre-registration slots are over and exhausted in play store.
Pre-register Now:
Finally Pre-registrations for Battlegrounds Mobile India is live now at Playstore, i.e., for Android Users.
Just visit the app page on Play store and click on Pre-register Now button to enroll yourself in the pre-registrations phase of the game. Once the game is launched, Play store will notify you to download and if you have selected auto-download option, the game will get downloaded automatically once it is launched.
Even though the officials announced the come-back of PUBG Mobile as Battlegrounds Mobile India and the pre-registration dates, they haven't yet revealed the release date or the launch date. Anyways, they have mentioned on their official website that the game would go through a pre-registration phase where-in users interested in trying before launch would be allowed to participate in the Pre-registrations phase and then the game will launch in India.
As soon as, there's any official announcement or leak or reports about Battlegrounds Mobile India release date or launch date then we will update it here.
Krafton tried to convince the Indian Government to lift the ban, but nothing happened. They also planned to move the Indian data and set up a dedicated team of 100 people in India, even they were ready to invest $100 million. But nonetheless, they came up with a new version of Battlegrounds Mobile India.
Battlegrounds Mobile India Pre-Registrations Rewards:
Battlegrounds Mobile India is now available to pre-register. Once any user pre-registers for the game, they will receive special in-game rewards once the game is launched. Pre-registration is currently only available at Google Play Store, i.e., only for Android Users as of now. There's no update on the app version for iPhone or iOS users.
Special Rewards as announced on the official website:
Pre-register now and get a permanent recon outfit and other rewards!