All the PUBG fans are eagerly waiting for the game to launch in India. As per the latest reports, PUBG Mobile India might launch as 'Battlegrounds Mobile India'. In a development, the developers have released a new poster of the game on social media platforms. The poster reveals that the game will launch as Battlegrounds Mobile India.
PUBG Mobile India official poster RELEASED with a new name
Later, the developers have taken down the teaser poster from Facebook. Earlier this week, there were reports, that said the battle royale game PUBG Mobile India will be launched as a Battlegrounds Mobile India. And we can confirm this news, as the poster was leaked on Facebook. However, the launch date is not revealed yet.
Even the official URL Link of Facebook Page and YouTube Channel is changed to Battleground Mobile India.  Below we have shared a picture in which you can see the difference in the URL Link.
Here is the URL of the official Youtube channel that is changed to www.youtube.com/c/battlegroundsmobilein.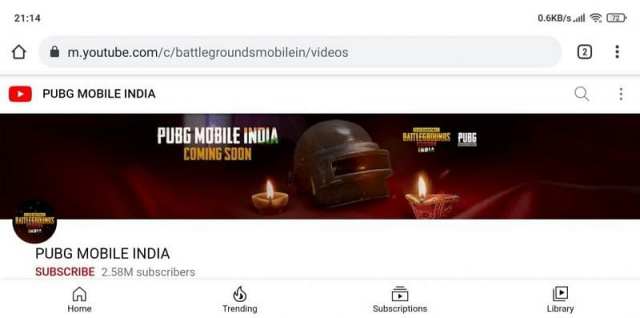 This same thing was posted by the server manager on the official Discord server of PUBG Mobile India. This news came after a leak about renaming the PUBG Mobile India.

Here is the picture that was leaked, and it shows the new name of the game. If you haven't seen, then have a look: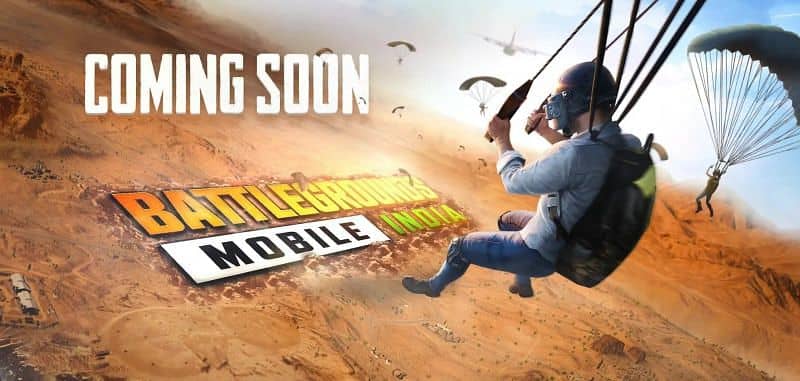 This is the official poster, that shows the game is "Coming soon". As of now, only Facebook and YouTube link is changed, and the Twitter handle remains the same. Last week, a new official trailer was posted on the YouTube channel, but later it was disabled. However, in the trailer there were no many details, it just re-confirmed some of the details which are already there.
PUBG Mobile has become so popular in India that it has become a household name. However, banning the game in India in last year September, hit the fans so much. The developers have also tried a lot to bring the game back, by breaking tries with Tencent, which is a Chinese company. Tried to get permission from the Indian government, but still, they did not get it.
So, now, the new Indian version of the game is coming and it has brought a spark in India. Every now and then, we are getting new new leaks and news is coming for PUBG Mobile India, but we should wait for the official confirmation only.
Stay tuned to us, we will update you on each and every detail of the game.