One of the most common games on the mobile platform is Free Fire. The Garena Free Fire offers an exciting online multiplayer game of 50 to 100 players in a single match who must combat each other.
Any game, whether played with or against mates, can be enjoyable, and Free Fire is without any doubt one of the leading choices in the online gaming community. To that end, this game allows players to build private rooms in which they can play with their mates. To build a custom room they need to use a custom room card, which can be purchased from the in-game store, which enables users to play with their friends using their preferred settings for movement, ammunition, HP, jump height, and more. In the Free Fire OB27 update, a new red custom room card known as Advance Room Card became available. It provides a greater level of customization as well as a more robust set of features.
However, not everybody can afford to spend diamonds on a room pass, so they look for free alternatives, which we address in this post. I will be talking about Free Custom Room Cards in Free Fire.
Also Read: Free Fire Diamonds: Best Apps to Get Free Diamonds in Free Fire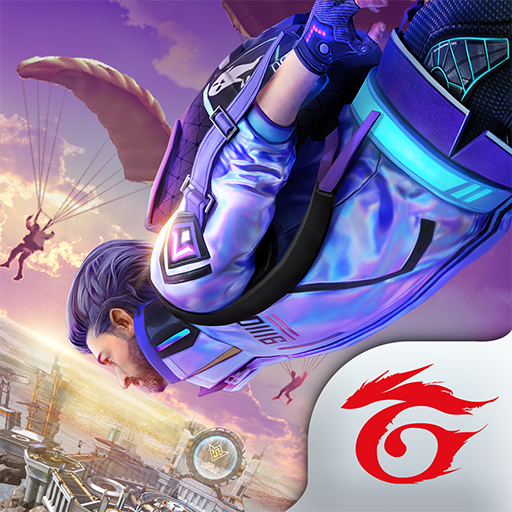 How to Get a Custom Room Card in Free Fire?
In order to build a room in Garena Free Fire, you must first have a 'Custom Room Card'. There are currently only two ways to obtain the Room card. The first is that you should purchase an advanced Custom Room card with 100 Diamonds in Free Fire, and the second is that you have to grab it in the weekly rewards. If you don't want to spend money on diamonds, you can get them for free. Anyone with a guild can get free custom room cards from Free Fire. The Guild in Garena Free Fire, is simply a group of players. Its central idea is to make it simple for millions of people to locate other players who collectively want to have some fun playing the game.  You may form guilds and invite your friends to join them. Checkout top best stylish names for guild in Free Fire.
Get Free Room Card using Guilds in Free Fire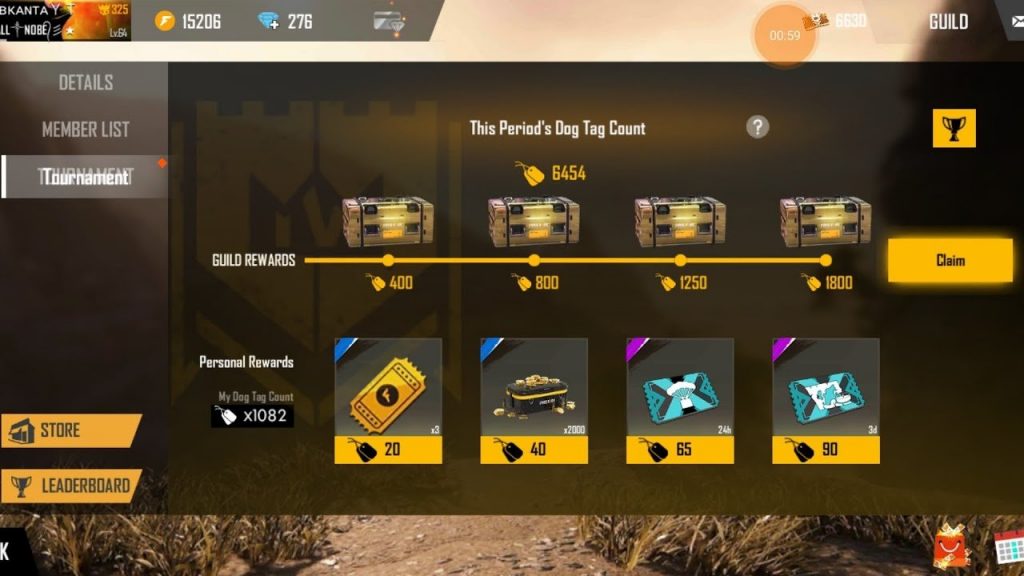 To get a Custom Room Card for free, you'll need to enter a strong Guild with a weekly Dog Tag total of 1800. You will get a Custom Room Card as part of the Guild Weekly rewards if you do this.
To get a free custom room card, simply go to your Guild > Tournament Section and click on Claim. Each guild holds a tournament once a week. Take part in the tournament to win guild points. You will earn guild points after each weekly tournament, which you can use to claim one of four different rewards. It is to be kept in mind that the room card is the last reward on the list, so you'll need to earn the maximum guild point for the rewards.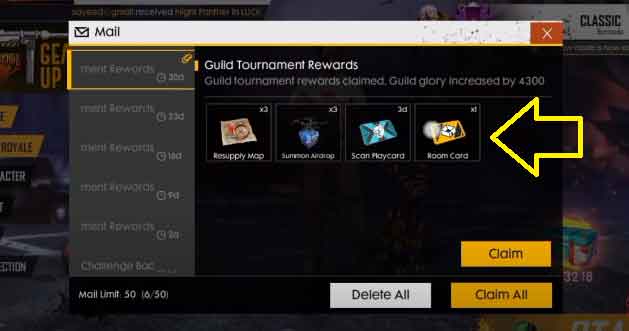 Checkout: How to Do Auto Headshot Settings in Free Fire?
How to create a Custom Room using room card in Free Fire?
Once the players have gotten hold of Custom Room Card they can create a Custom Room by following these steps:
Step 1: The players can adjust the mode by pressing the top-right corner of the Free Fire main screen.
Step 2: Then, in the bottom-right corner, the players must select the 'Custom' option.
Step 3: The custom room option appears, and users can choose to create a room by clicking the create button.
Step 4: The players can change the room's settings, such as the map, mode, and more. The players must then press the 'Confirm' button in order for the room to be established.
It is important to note that to avail these features, the users must have a room card.
Also Read: How to Recover Lost Free Fire ID And Password?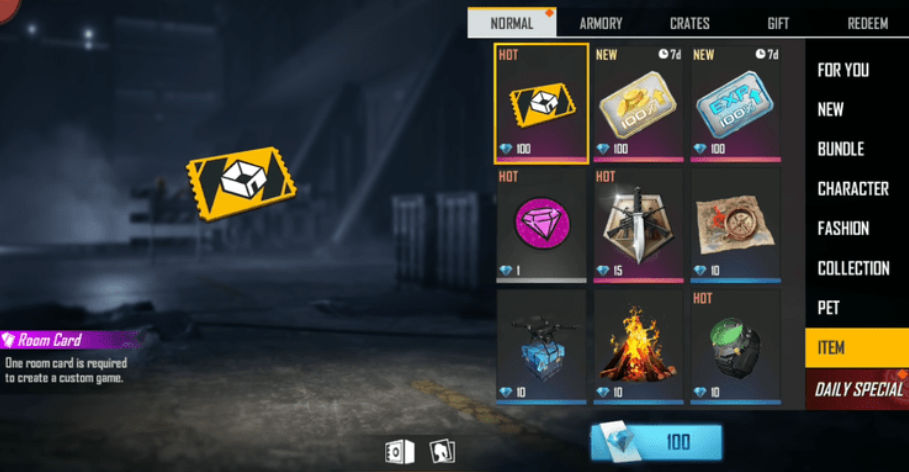 How to Join a Custom Room in Free Fire?
Though you can refer our ultimate guide on how to join custom room in Free Fire, here are quick steps to do so.
Follow these steps to join a custom room match that you or your friends or any Free Fire Top Players might have created for their fans:
Step 1: Find and click the "mode change" option in the top-right corner of the Free Fire application on your screen.
Step 2: In the bottom-right corner, look for the "Custom" option.
Step 3: You can either join or create a room when the custom room option appears.
Step 4: Find your friend's match using the search option, then tap to join.
That's all about Custom Rooms and Cards in Garena Free Fire. Hope this guide has helped you in gaining custom room cards for free in Free Fire. Let us know if you have got any other method of free room cards. Also, if there's anything we can help with, comment below. Thank you!