Call of Duty: Mobile World Championship 2021 is finally announced with a whopping prize of $2Million. The World Championship will start on 3rd June 2021. The tournament is presented by Sony and will have the new smartphone Xperia 1 III, as an official mobile device.
The Prize pool of this year's championship is higher than last year's, as the COD Mobile players around the world enjoy the game. This time, the company has made sure that more teams qualify for the winning amount. However, the World Championship 2021 tournament will also offer in-game rewards for all qualified players.
How to Take Part in COD: Mobile World Championship 2021?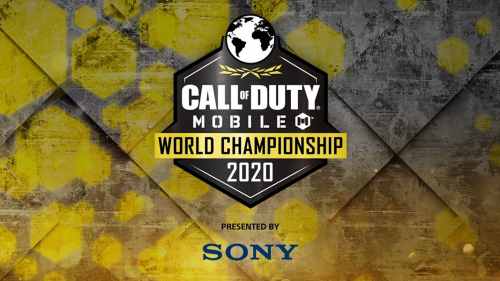 There is no entry fee for registration for the tournament, and anyone above 18 can take part. The Championship 2021 will take on a multi-level process for the players to qualify. The prize pool of the Call of Duty Mobile World Championship is roughly around Rs.14.9 crores.
Call Of Duty: Mobile World Championship 2021
To participate in "Ranked Multiplayer" matches, the gamers must be at level 10 or above. Through the Ranked Multiplayer mode, the players will get access to in-game events, and it will be qualifiers for the regional rounds.
Format of World Championship 2021
There will be 5 stages in the tournament,
Solo Play
Team Play
Regional Qualifiers
Regional Playoffs
World Championship Finals. 
In Stage 1 and stage 2, the players will start their journey in the tournament. First, the players will compete in stage 1 as solo players for four weekends to reach to next stage. In Stage 2, players will make a team and compete against other teams to get qualified for the next round. All the teams that have done top on the leaderboard will be qualified to Stage 3.
Stage 3 and Stage 4 are the direct path to Stage 5 i.e, World Championship Finals. Here, there will be an elimination-style where all the top teams will move to the next stage.
The prize pool of the Mobile World Championship 2021 will be distributed among the Regional Playoffs and the Finals. However, the Regional Partner Tournaments might have a separate prize pool that will be announced in the future.
In stages 1, 2, and 3, the player can use iPads, but in later stages of the tournament, the players will need  Sony Xperia 1 III device. The team has strictly announced that the players cannot use Controllers or any other external equipment at any stage of the World Championship. If any player will use an external device then they will be disqualified from the tournament.
You can watch the tournament on the official Youtube channel of Call of Duty: Mobile.