Just a week ago  Call of Duty Mobile Season 2: Day of Reckoning was rolled out. Earlier this week, the developers have published the latest community feedback to given an overview of the upcoming events of the game, bug fixes, and other things.  A few of the changes and fixes are revealed by the developers that are added to the game after the release of the Day of Reckoning update.  The changes are done on weapon rebalancing, Hardpoint spawn changes, and fixing the skin glitch.
Call of Duty Mobile Season 2 Changes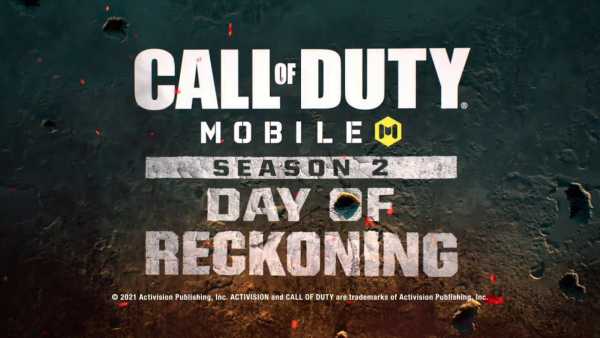 For the past one week, weapon balancing has become the hottest topic of the COD Mobile game. The Activision notes that already some changes have been made to address the issue, for future updates, the team is discussing on it.
According to the developers, in the initial changes to Hardpoint spawning, they revealed that the players did not like it and the latest change is their most favorite. They also said that they will keep an eye on the discussions and see if there is any issue or not.
There were issues with screen shake changes, for this Activision notes they are trying to solve it and understand if this was a bug or feedback. The developers have shared posts of the same with their team.
Activision has also discussed the restoration of accounts.  The players are advised to opt for two-factor authentication whenever it is possible. And for those accounts that have been already compromised, they can reach out on Facebook, ATVI support for COD accounts for support.
Bugs Fixed
There were some bugs seen in the game. One of the most notable bugs was the Phantom Skin glitch, it caused players with the skin to not be rendered in the game. The players with the skin were invisible to others. All the bugs were identified by the developers and also found out some long-term issues like a black screen. The bug list was divided into three sections and the bugs are also fixed and will release soon.
Here is the list of bugs that are fixed and released:
Invisible Phantom Skin (thanks for the quick reports that led to an expedient fix)
Fast Movement Glitch/Exploit
Ghost – Jawbone Cape
Avatar Reset to Default Button Not Displayed
Misaligned SPR Ironsights
Random Death Cries Heard in BR
Karambit – Ruptured Steel Not Appearing In-Game
These are fixed and scheduled for release:
Various Audio Issues with Operators
Loot Rarely Not Spawning in BR
Store – New Item Notifications
These bugs are still under investigation:
Unable to Switch Weapons After Using a Shield Turret
Unable to Heal After Killing an Enemy Using Last Stand
Doorway Obstruction in Highrise
Lucky Board (Ads) Missing For Some Players
In-Game Events
Call of Duty Mobile has also revealed the list of in-game events that will be coming soon. Check the list:
03/17 – 03/21 ~ Group Combat (Multiplayer (Mp))
03/17 – 03/23 ~ Attack of the Night (MP)
03/19 – All Season ~ Two New Seasonal Challenges
03/19 – 03/23 ~ Rapid Fire Mode (MP)
03/19 – 03/25 ~ Tank Battle Mode (Battle Royale )
03/19 – 03/25 ~ Shipment 24/7 (MP)
03/26 – 04/08 ~ S2 Main Event – Pursuit
03/26 – 04/01 ~ Gunfight Sniper Mode (MP)