Shocking results continues as TSM fails to qualify for BMPS in a low scoring group where 64 points was enough to become the group toppers. Underdog team performed very well, team kinetic getting 2 chicken dinner making a total of 64 points getting the first position in group 4. Very unfortunate for Team Celtz not qualified with just 1 point and Team Forever with just 3 points, gave a tough fight on day 4 but that was to enough to be a qualified team.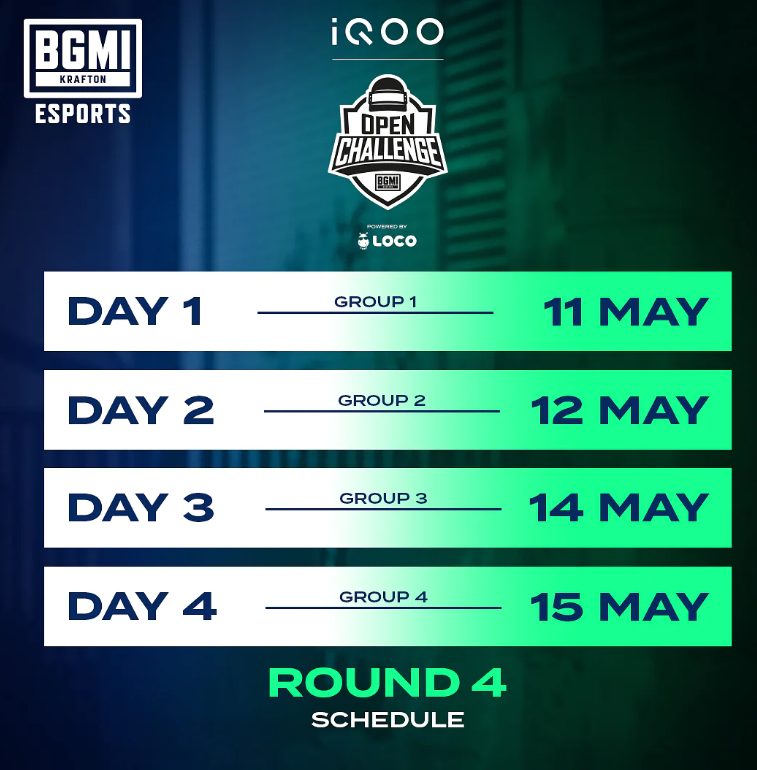 Qualified Teams for BMPS Round 4 Group 4
Team Kinetic – 64 points
R Esports – 64 points
Hyderabad Hydras- 57 points
Nigma Galaxy- 56 points
ACBC Esports – 56 points
FS Esports- 56 points
TSM tried to make a comeback getting the chicken dinner in 3rd match of the day with 10 kills but performed very poorly in other 5 matches,getting just 17 points and  finishes on 10th position with a total of 42 points. There was a very tough comepetion in group 4 , where a minimum of 56 points were required for making into top 6.
That was the last day for group 4 giving the final 6 teams for BMPS making a total of 24 teams , starting in action from 19 May. Watch the Live Stream and highlights of tournament on the official BGMI YouTube Channel. The Tournament will start at 5 pm and last match of the day will be played at 9 pm so be ready to watch the amazing fight and support your favourite team.