Not so long after we discussed the new rumored "Fourex" map, PUBG Mobile makes an official announcement about the upcoming 5th map. In their recent tweet, PUBG Mobile says:
Introducing… Livik! Our newest PUBG MOBILE exclusive map! 🏞️

We can't wait for you to experience Livik in it's full glory! Try it in Beta now! 👉 https://t.co/Lvgc5qlZAp pic.twitter.com/U99zb3ypCY

— PUBG MOBILE (@PUBGMOBILE) June 25, 2020
How to Download and Play PUBG Mobile Livik Map?
The map is still in development and available to play on the Beta version of PUBG Mobile 0.19.0.  To try out the PUBG Mobile new map named Livik, follow the simple steps below:
First of all, Download the latest Beta Version of PUBG Mobile by Clicking Here.
Install the game after downloading it.
Open PUBG Mobile Beta Version and after getting into the login screen of the game, click on the Guest option.
You will be on the home screen, just start exploring the new map by yourself.
We've covered every interesting and new thing available on that map. So you can check out PUBG Mobile 0.19.0 Version Release Date, Features, New Guns, New Map, New Vehicle & More, and get to know about the exciting things you need to try out upon landing on the new map.
The current global version of the game shows a hint of the upcoming map in the Pre-match waiting lobby right now. Here is how it looks like: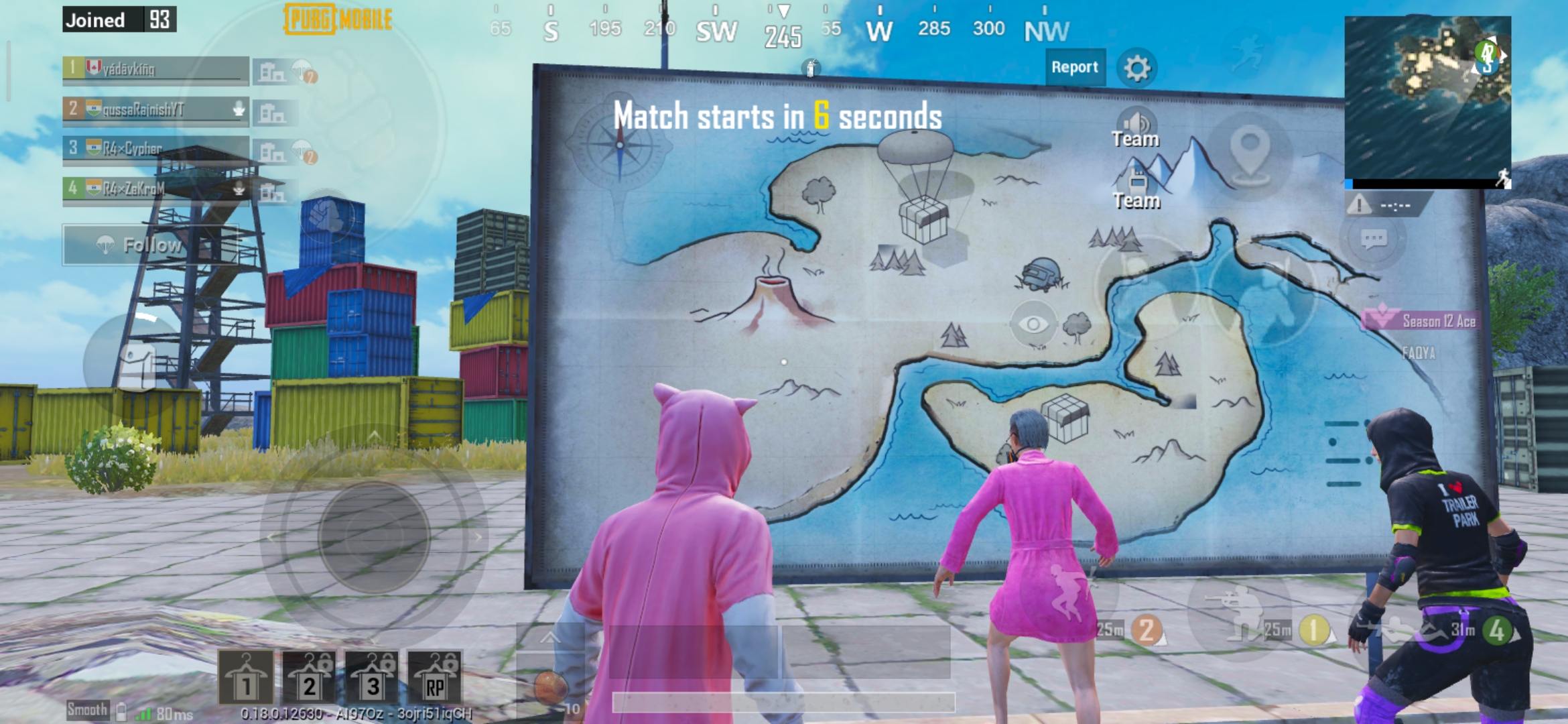 You also can reveal the hidden map on the lobby by Spraying the obtained Paint/Sticker on the board.
Earlier, in May 2020 PUBG Mobile teased a puzzled mysterious map, divided into 4 pieces. later the game nerds and a few content creators solved the mysterious post and we found an idea about the arrival of a 5th battle royale map. As the map contained the signature grounds from 4 existing maps such as Snowy hills like Vikendi, Widespread terrains like Miramar, Grasses, and jungles like Sanhok & Cities and plains like Erangel, the fanmade name was formed to be "Fourex". The Livik map is supposed to be a 2X2 KM map, which makes it a fast-paced & aggressive gameplay suited battleground. The LIVIK map will feature a Waterfall with functioning water current, Monster truck, New Shotgun(SPAS-12), and much more. As the game is still in BETA, there's no guarantee of getting the finalized stable version to be the same as we predict. Still here's a picture of the Map from the Beta version.
What do you think? Can this map beat the craze of Erangel? or Erangel is still going to be the fan-favorite? Let's download the BETA and post your first impressions in the comments below. Ask any doubts, we'll be here to guide you.