Nodwin Gaming with growing streaming platform for gamers Loco come up with a new BGMI tournament but its not online, after the wait of 2 years the Lan tournament is finally happening, players and fans waited a long for this as due to Covid-19 restriction the tournaments was happening online.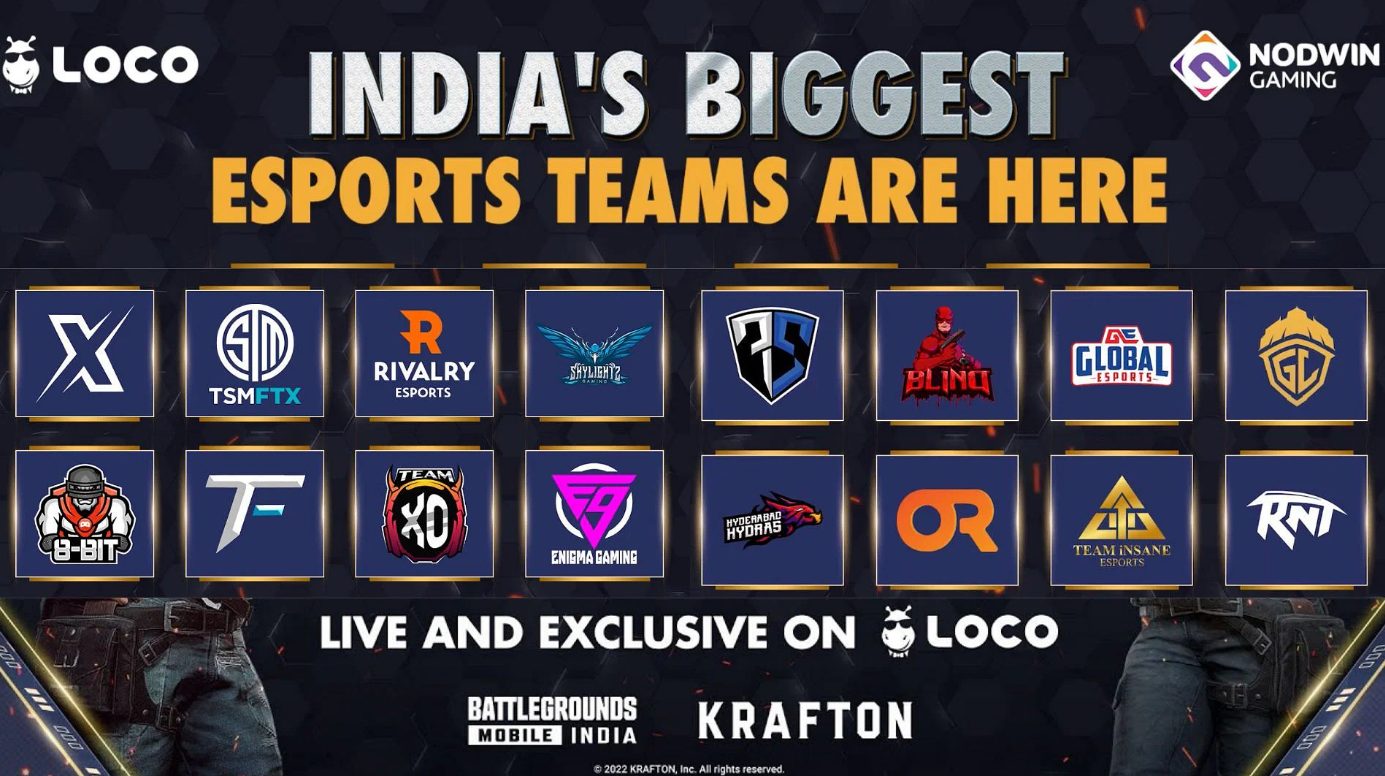 Its a 3 day event happening in Delhi from 26 April to 28 April will be streaming exclusively on loco, after the launch of BGMI its the first lan event. A total of 16 teams got the invitation and with only 4 member squad for a team no extra team player is allowed to stay with team.
Invited teams for Lan event :
Team Insane Esports
Team Xspark
GodLike Esports
Revenant Esports
Enigma Esports
Team XO
8Bit Esports
Team Forever
TSM
Global Esports
Skylightz Gaming
Hyderabad Hydras
RIVALRY Esports
Blind Esports
7Sea Esports
OR Esports
The event will only be streaming on Loco and is available in 3 languages : Hindi , English and Tamil.
Due to some medical emergency of Goblin, Team Soul will not be playing the tournament and Team X Spark will also be missing their IGL as Mavi got affected by Covid and he will not be participating in the tournament.