In the latest update of PUBG Mobile, we have seen a new option of Canted Sight. If you do not have any idea about canted sight and still struggling about it then check out this article. Here we have explained almost everything about canted sight in PUBG Mobile.
What is Canted Sight in PUBG Mobile?
Canted Sight is a new Scope for weapons with a secondary scope slot which is added in the latest PUBG Mobile update. Canted Sight allows the players to switch between the equipped sights. The player can attach Canted Sight on almost all the weapons in the game. When the player is aiming through canted sights, the whole weapon will be rotated to 45° counter-clockwise. But the shooting mechanics will be the same.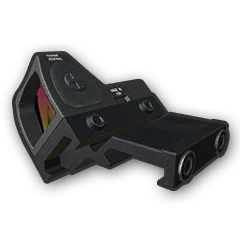 Which Guns are Compatible with Canted Sight?
Here we have the complete list of weapons which are compatible with canted sight feature.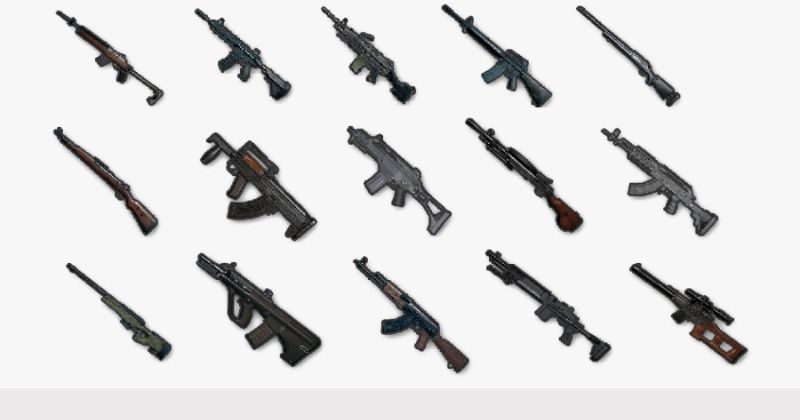 Assault Rifles – AKM, AUG, Beryl M762, G36C, M416, MK47 Mutant, QBZ, Scar-L
DMR – Mini14, Mk14, QBU, SKS, SLR
LMG – M249
Shotguns – S12K, DBS
SMGs – Bizon, UMP45, Vector, MP5K
Sniper Rifles – AWM, Kar98k, M24
How to Use Canted Sight in PUBG Mobile?
Before you check how to use it, Check out how you can enable the canted sight in PUBG Mobile.
How to Enable Canted Sight in PUBG Mobile?
Just like other loots available in PUBG Mobile, you will find Canted Sight on the map. While you are playing a match, you need to search for this scope. Once you get one, you can equip it with other scopes, and it will act as a close-range scope.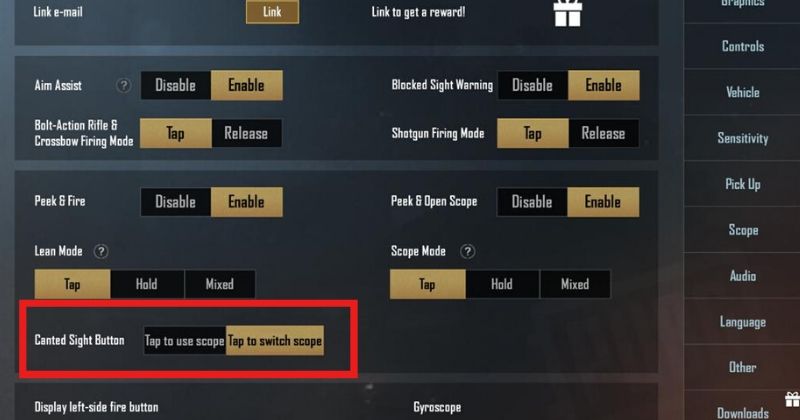 When you equip a Canted Sight only, it will automatically become your primary sight.
If you equip Canted Sight after scope, then primary sight will be your Secondary scope.
If you equip scope after canted sight, then primary sight will be Canted Sight.
Whatever you will equip first will be your Primary sight. For eg: If you equip the normal scope it will be your primary sight.
With the Canted Sight attached, the weapon's position and view of angle might feel slightly different than earlier. However, the addition of the feature will have no bearing on the way players wield different guns.
Benefits of Canted Sight in PUBG Mobile?
There are several benefits to this feature. If you really want to improve your gameplay, then you should start using canted sight and try practicing it.  If you use canted sight while shooting it will be helpful for you to control the recoil of the gun.
The main benefit of canted sight is that while you have any gun with 6x or 4x scope and you are trying to shoot enemies at the longer distance, But suddenly you find that someone is closer to you in that situation with one tap you can switch to canted sight and shoot enemies who are in close range. Before this feature, everyone has to change a gun or scopes and other time-consuming stuff.
Final Words
At last, we like to conclude that the canted sight feature is a fantastic feature. Currently, not everyone is using it as many people are not aware of it and those who tried using it didn't like it since they are not used to it. But if you practice it a lot, then you will find it helpful for you, and it will surely improve your gameplay.