PUBG New State is the successor to PUBG Mobile. Recently the game was announced and it is said that the game will have new weapons and new maps. The game will also launch in India. As the PUBG Mobile is still banned in India, many PUBG Lovers are eagerly waiting for the game to get unbanned, but it looks like the Indian government is not going to allow to bring the game back in the country.
As per the latest reports, the PUBG New State might get launched by the end of next week globally. The base format of the game will be a battle royale, but the settings of the game will be changed. The game will have a futuristic setting based in the year 2051.
PUBG New State Release Date
The expected release date is the first week of April 2021.
PUBG New State will be Available for India
Earlier there was news that PUBG New State will not be available in India. But the latest reports claim that the game will be coming in India. One post on Instagram is out by gemwire.gg, that shows the PUBG New State Hindi.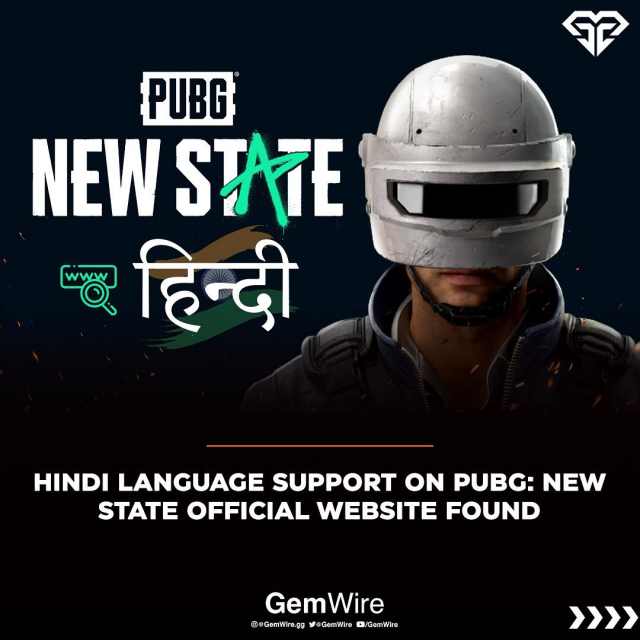 How to Download PUBG New State APK?
Once the game is released, the user can download the game from Google Play Store and Apple App store. However, the pre-registration of the game is already started.
First, open the pre-registration page on Google Play Store or visit the given link.
 Click on the Pre-register option, a dialogue box will appear that will ask you to confirm registration.
Now, click on OK.
The user will be asked with an option, whether they want to install the game when it is released, if you agree click on "Install When available" button.
Or else, you will be notified when the game is available.
Check out the Trailer of PUBG New State
How will the PUBG New State Game Look Like?
The will be a sequel to the original PUBG Mobile game. According to the reports, the upcoming PUBG Version will have new maps, Drones, Futuristic Weapons, Cross-platform compatibility. A cross-platform compatibility means, a mobile gamer can play against PC, or Xbox one, or Playstation player.