Everyday PUBG Mobile game is becoming more popular and is growing faster among the users. Anyone who sees PUBG installs the game. Each and every player in the game wants to be better than their friends or other players. For looking better than others, the player's character wears fancy outfits, uses cool gun skins, and much more. Even though you look better than the rest, you are not unique until your get the Title. If any player has a Title then it grabs everyone's attention.
A player gets the Title when he/she completes a specific achievement in the PUBG Mobile. So, if you also want to win a Title in the game, then check out the given article. Here we have discussed a few titles which are very easy to earn. So, hurry up, and get the Title in PUBG, What are you waiting for?
Easiest Titles to get in PUBG Mobile
1. Well Liked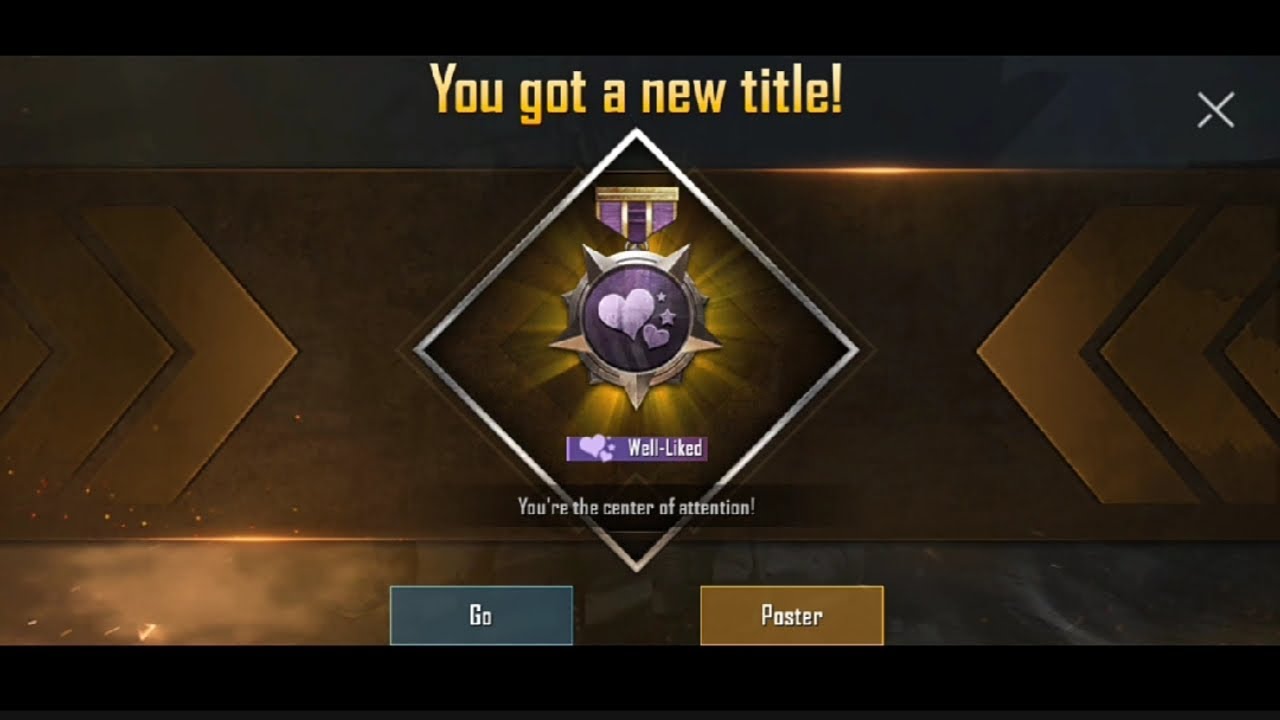 One of the easiest ways to get the title in the game is Well-Liked title.  Most of the players have this title alongside their name.  To win this title, you need likes from your teammates after the game is ended. Once you reach to 1000 likes, then you will have this title beside your name.
Few tips to get this title:
Make good friends and ask them to give you likes after every match ends.
In Squad, only play Arcade mode as you get 3 likes in 5 to 10 minutes. You can also play in Classic mode, but you will get 3 likes after every 30 minutes. So, it is better to play in Arcade mode.
If you follow this strategy then you will easily get the Well Liked title in the game.
2. Weapon Master
This title is the most tried title in PUBG Mobile. Means, it depends on luck we can say as most of the players get this in a single try and most of them don't get it even after doing so many tries. To win this title, you need a smart strategy. A player has to kill the enemies in 6 different ways with different weapons. For example, if you have killed the first enemy with an Assault Rifle then you can change the weapon to SMG and notch to kill the second enemy. Apart from this, you need to be in Platinum Tier or move to get this title.
Few tips to get this title:
Weapon Master is a unique title which most of the players try for but don't get it. However, you can get it in Solo, Duo or Squad
It will be difficult if you are alone, so it is better to get it in Duo and Squad modes.
Ask your friend to help you or play 1vs2 or 1vs4
As you need to kill 6 enemies in 6 different ways, you can use Assault Rifle to kill, or SMG, Sniper Rifle, Shotgun, Throwable or Vehicle.
3. Sharpshooter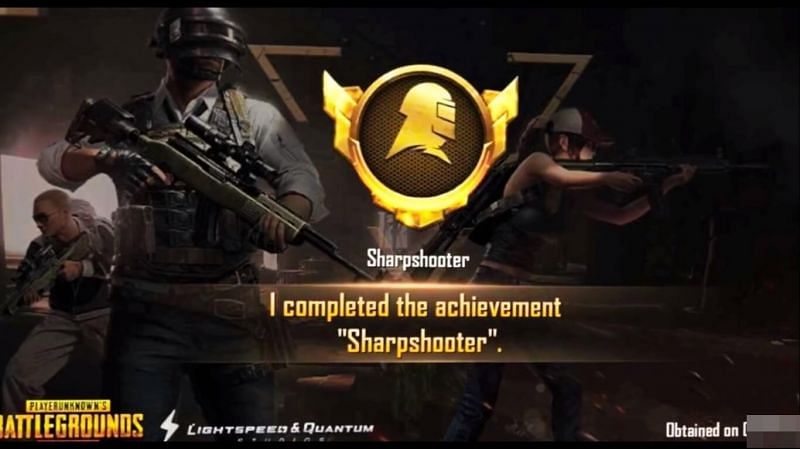 To get Sharpshooter title, you must kill 3 enemies away from 50 meters or more. Even for this you need to be in Platinum Tier or above and should play in Solo Classic mode.
Few tips to get this title:
In a row, you have to kill 3 enemies from 50m away without missing any shot.
You need the patience to get this. Start the match and let the plane reach to the end of the map. At the end, you and other players in the plane are thrown out who are disconnected. As the players who are disconnected will be at the dropping point, here you can spot the enemies and kill those players who are disconnected.
As you land, search for One-Shot kill sniper. Once you get good sniper and scope just wait for the enemy. You must stay in a safe place so that enemy cannot see you.
Overall there are eleven titles available in PUBG Mobile. From that, we have listed a few titles which you can easily win in PUBG Mobile. We have also given a few tips for winning the Title, so read it carefully and get that title.