In the new update of BGMI coming on 19 May the new M11 Royal pass and Mavi voice pack will be available in game , before this the famous competitive BGMI player and streamer's voice was added by Krafton. BGMI is making every effort to keep the game more and more interesting, constantly adding new gun skins , voice packs and a lot other in game accessories.
The official BGMI page has put the story on Instagram mentioning Mavi's username on it.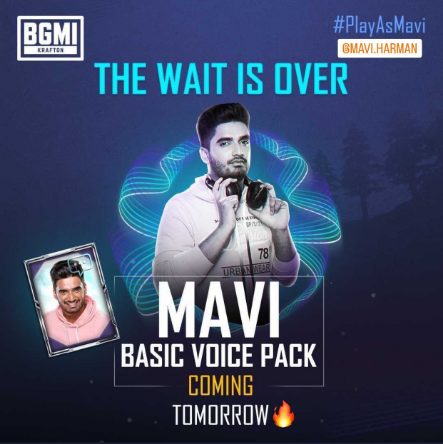 BGMI Mavi's Voice Pack Release Dates
Basic voice pack release date: 19 May 2022
Special voice pack release date: 24 May 2022
How to Get Mavi's Voice Pack?
There are two voice packs available basic and mythic, former can be purchased in only 250 UC in shop section and latter can be obtained by opening the crates with the guarantee opening after 40 crates. The basic voice pack will help players communicate with their teammates with the help of pre-recorded audio files. After getting the voice pack, players will need to access the 'inventory' tab in the game, and select the 'audio files' sub-section.