BGMI launches new royal pass every month and players gain access to a variety of rewards. Every month new skins of guns , vehicle and throwable comes to excite players to use it and play more matches, also new creative emotes also comes in royal pass. There are two royal pass available in game players have to spend 360 UC for the Elite Royale pass and 960 UC for Elite Plus Royale pass.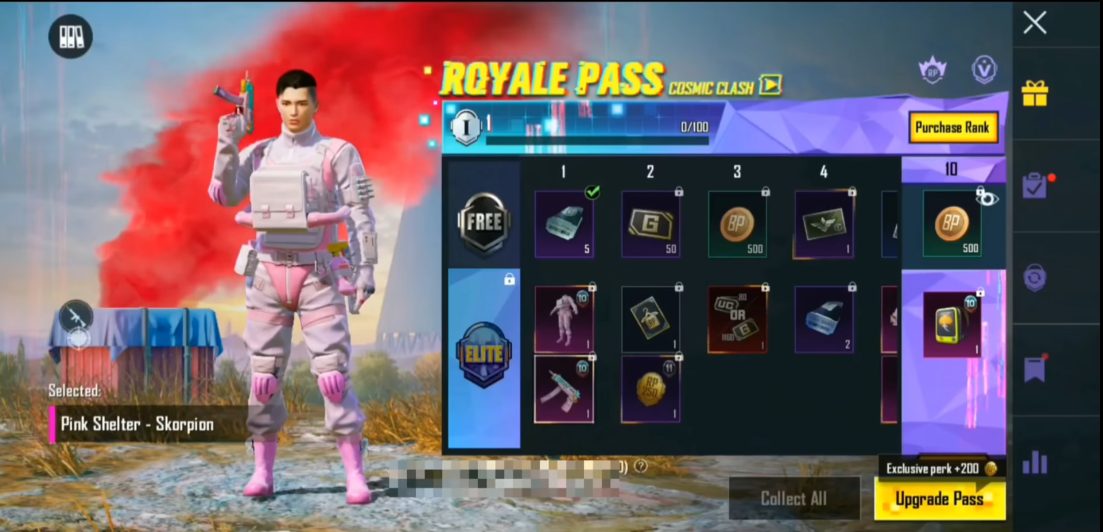 BGMI M10 Royal Pass Release Date
BGMI M10 Royale Pass is releasing on 21th April. Micro Battle is the theme for this month's royale pass with final reward Infernal Chef set and cover for the player.
The leaks for BGMI M10 Royale Pass is already here and you will be able to see the rewards for this royale pass before it comes into the game.

BGMI M10 Royale Pass Rewards
RP 1: Pink Shelter Outfit and Pink Shelter Scorpion Gun skin.
RP 5: Pink Shelter Cover skin and Pink Shelter Mask.
RP 10: Pixel Bolt Backpack skin.
RP 15: Stomp Ground Emote (Free), RP Avatar M10 Avatar, and Raging Bomb Ornament.
RP 20: Monster Chef Parachute skin (Free) and Dream Butterfly Grenade skin.
RP 25: Casual Stroll Set (Free).
RP 30: Lush World Plane Finish and Infernal Chef Emote.
RP 35: Blue Tint M16A4 gun skin(Free).
RP 40: Graffiti Wall AKM gun skin.
RP 50: Infernal Chef Outfit.