Team Skylightz Gaming tops the table with one Winner Winner Chicken Dinner and score 53 points matching with second team Orangutan having zero chicken dinner. Team X Spark finally comes into action played beautifully in all four matches with one Winner Winner Chicken Dinner and posted to third position with a total of 51 points.
BMOC The Grind League Stage day 1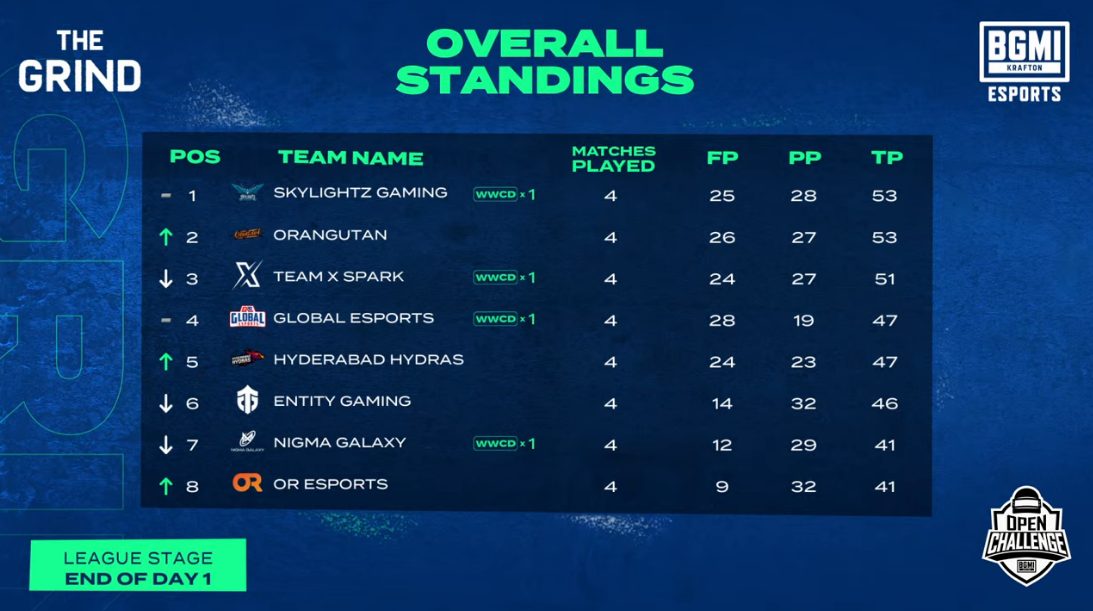 A total of 6 matches were played in total for day 1 and all the matches were won by different teams, giving tough fight and making difficult to secure good position.
Skylights Gaming, Team X Spark , Global Esports , Nigma Galaxy , FS Esports and Team Mayhem were the teams to get Winner Winner Chicken dinner on day 1 of BMOC league stage.

Bottom 8 teams were in danger zone and have to work on their weak spots to make a comeback. Still there are 3 days left and table topper will be challenged in each game. So, players has to be consistent with their performance and key to remember is on 16 spots are there for the finals of BMOC the grind.
BMOC The Grind League Stage day 1 – Top Players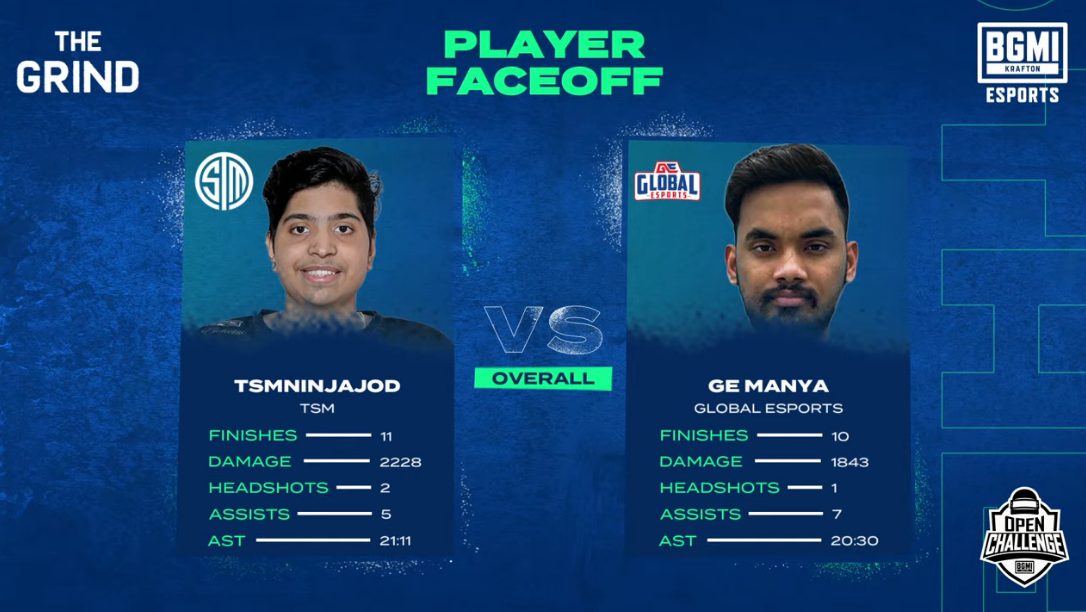 Ninjajod from TSM and Manya from GE gave a tough fight to players and able to get 11 and 10 finishes respectively.
Watch the Live stream and highlights of day 1 on  the official BGMI YouTube Channel.