One of the favourite things about BGMI is its royal pass , every month game introduces a new royal pass with amazing rewards like gun skins, vehicle skins and most important Outfit. There are two royal pass available in game players have to spend 360 UC for the Elite Royal pass and 960 UC for Elite Plus Royal pass.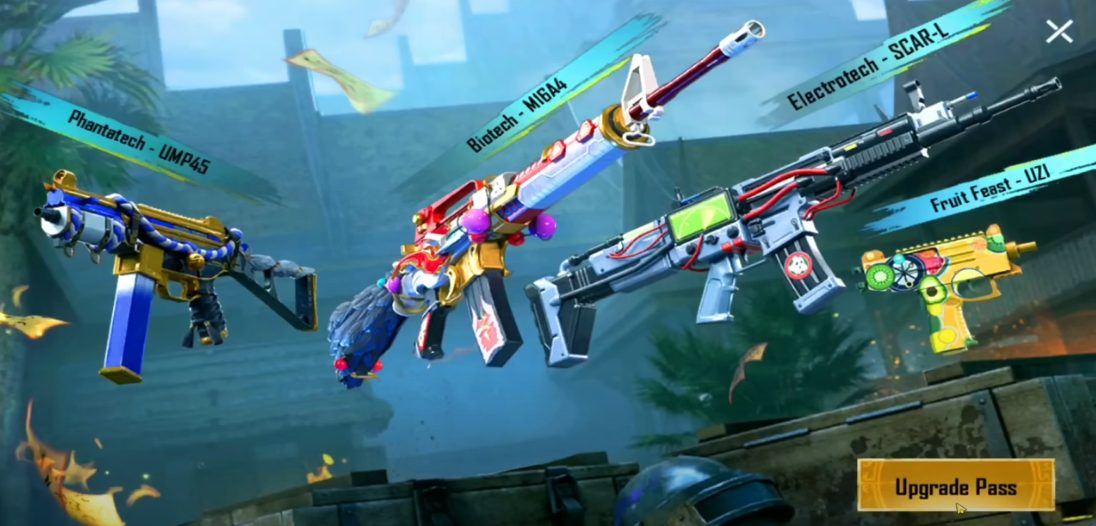 BGMI M11 Royal Pass Release Date
With the new theme "Hidden Hunters" , this royal pass looks very promising with Purity Defender Outfit on 50 RP. The 4 new gun skins of UM45 , M16A4 , UZI , Scar-L looking really good and players are very excited for update. Realeasing on 19 May with 2 different royal pass and players can get free royal pass also.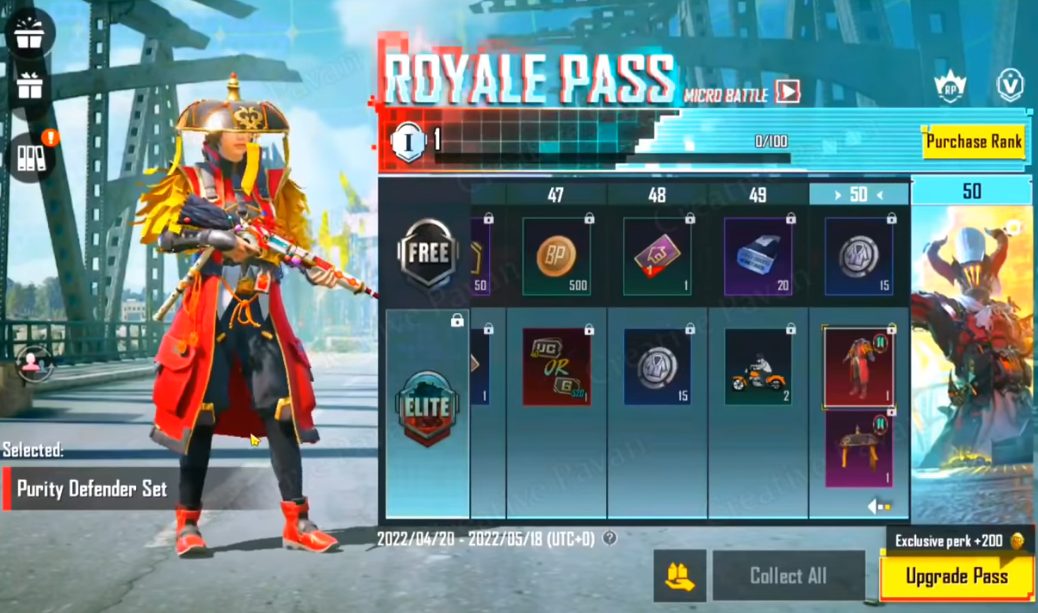 BGMI M11 Royale Pass Rewards
RP 1: Ultimate Trendsetter outfit and Electrotech Scar-L skin.
RP 10: Ultimate Trendsetter Helmet skin.
RP 15: M11-themed emote.
RP 20: Pink pleated Molotov skin.
RP 25: UFO-themed Ornament.
RP 30: Crimson Emblem Plane skin.
RP 35: Fruit Feast UZI skin (Free).
RP 40: M16A4 Mythic skin and Green-themed Helmet skin.
RP 45: UM45 gun skin.
RP 50: Purity Defender Outfit.