PUBG New State is set in the year 2051, the game offers futuristic weapons and locations. As the game is similar to PUBG Mobile, it has a lot of similar features including the option to play a normal match or a custom one.
The game provides a thrilling experience where 100 players drop on a remote island. Players can play against random opponents and can also challenge their friends. However, for this, there is an option to create custom rooms in PUBG New state.
What is Custom Room in PUBG New State?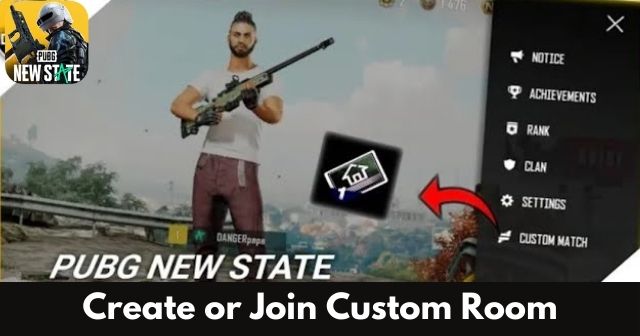 Custom Room can be created to play matches with the selected players. Like, you can host a private match in the custom room. Not everyone likes playing with random players as there are lots of distractions. So, most of the players prefer to play custom matches with the players they know.
How to Create a Custom Room in PUBG New State?
Creating a custom room is simple, you will need a "Room Card" for this process. You can get the Room Card by completing the Royale Pass missions or from the in-game store.
Follow the steps to create a custom room in PUBG: New State:
Open the game on your Smartphone
Click on the three dots and go to Custom Match
Click Create option
Enter the details and create a custom match
Once you have finished creating the custom room, you can share the ID and password with your friends.
How to Join a Custom Room in PUBG New State?
Launch the game on your smartphone
Open the Settings and select Custom Match that is at the top
Join any custom match which you want to
Once you join the room, click on the available team to join
You can also click the (+) icon in the custom room area to enter the ID and password to join your friend's room.
So, this is how you can create or join a custom room in PUBG New State. We hope this article was helpful to you, stay tuned for more details.