After the amazing first stage of BMOC now its time for the second stage of BMOC that is online qualifiers. This is going to be long tournament as there will be a total of 4 round starting from 21 April to 15 May. There will be 32 groups and each group will be having 16 teams in starting of the tournament.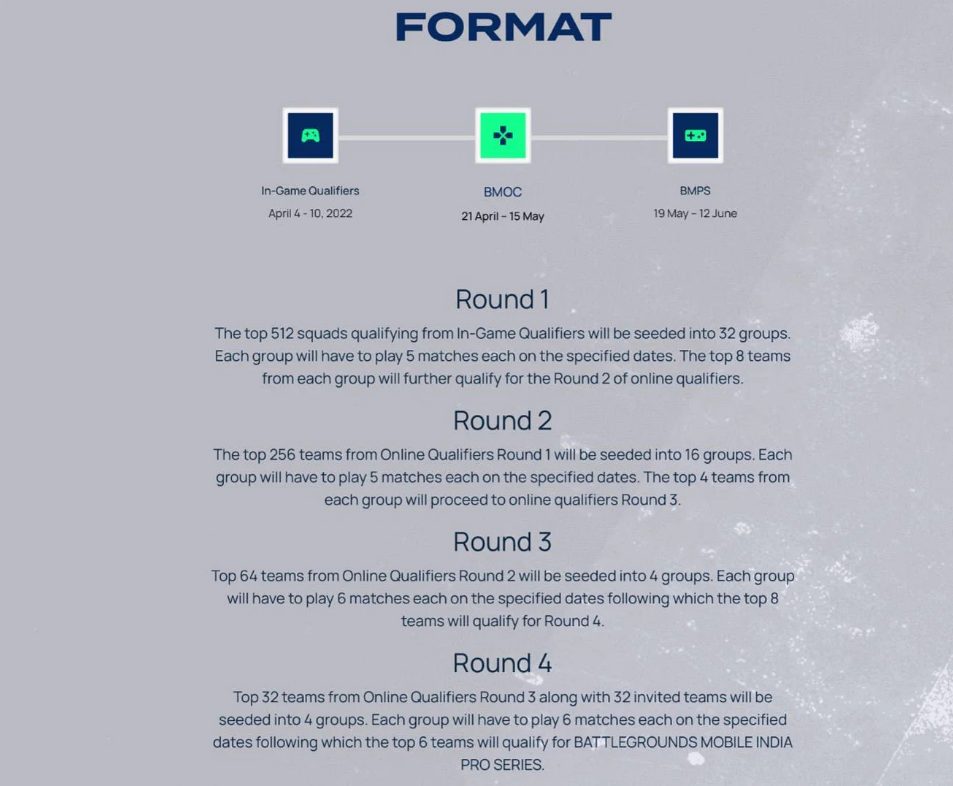 A total of 512 teams will be competing in round 1 for 4 days from 21 April to 24 April, 8 teams will qualify from each group that is 256 teams will qualify for the next round.
Round 2 will have 256 teams competing from 27 April to 30 April and only 128 teams will qualify for next round, top 4 teams from each group.
Similarly, round 3 will begin from 5 May to 8 May for 64 spots , from here the teams will be divided into 4 new groups and 8 teams from each group will qualify for next round.
And, these 64 will play from 12 May to 15 May for the 24 spots that will qualify for the Pro series that is Battlegrounds Mobile India Pro Series (BMPS). This will be played in 2 rounds league stage and finals. League stage will be played from 19 May to 5 June and finally we will get the top 16 team from 24 qualified for Pro series.