Team XO made a comeback on day 3 of BMOC League stage jumps from 8th position to 2nd position without getting any winner winner chicken dinner. Team X spark with a new team  led by IGL, Mavi owns the erangal map and got both chicken dinner in erangal map made a huge jump from 13th position to 3th position almost got the finals ticket.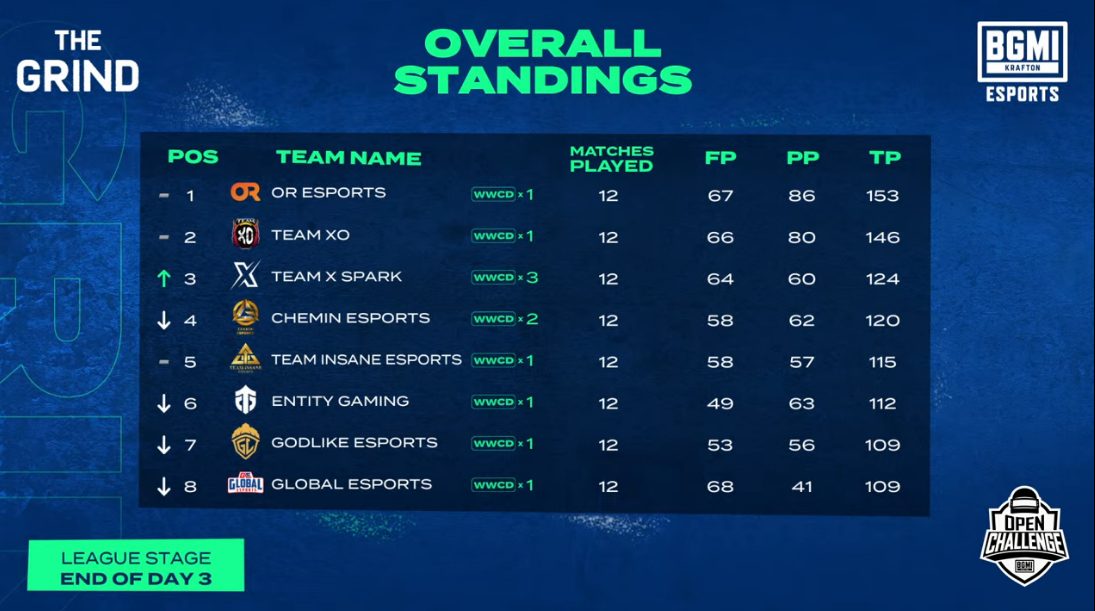 Team Soul with consistent performance remains on 10th position with one chicken dinner on day 3 with just 2 players remaining at the end of the match. Team Skylightz and Team Mayhem didn't able to perform well but still are in top 16 but seems it will be difficult on last day as they are on the edge.
Team TSM and Revenant were in danger zone before but now made into top 16 with TSM winning one chicken dinner on day 3 posted to 9th and 14th position respectively.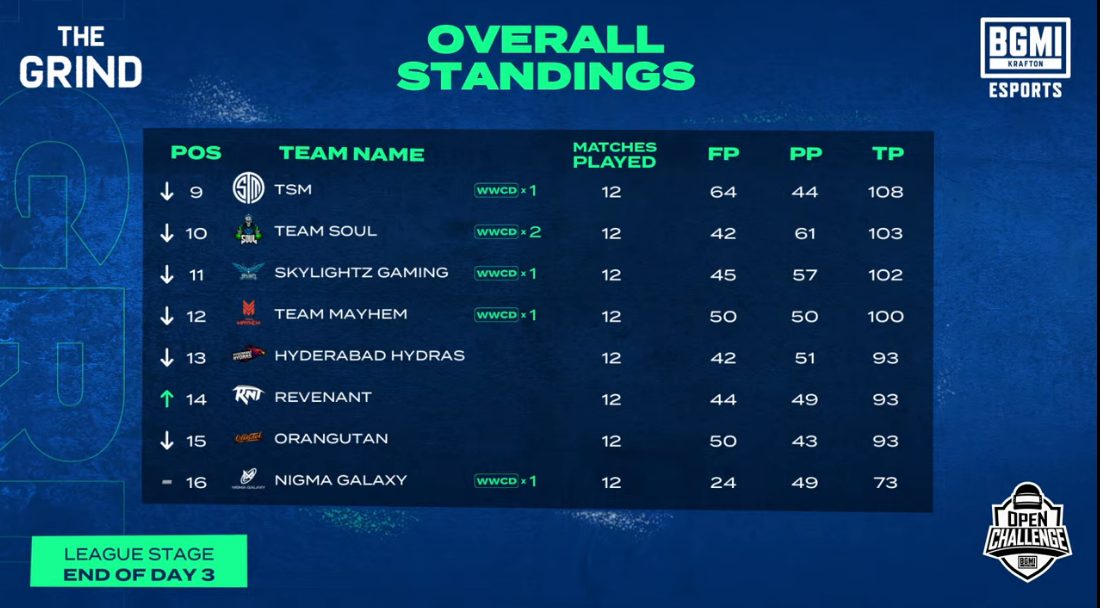 Team revenge and 7sea now in danger zone as they didn't able to collect good points on day 3, still there is one day left in league stage and real chance for teams to get a slot for finals because only 16 teams can qualify from league stage.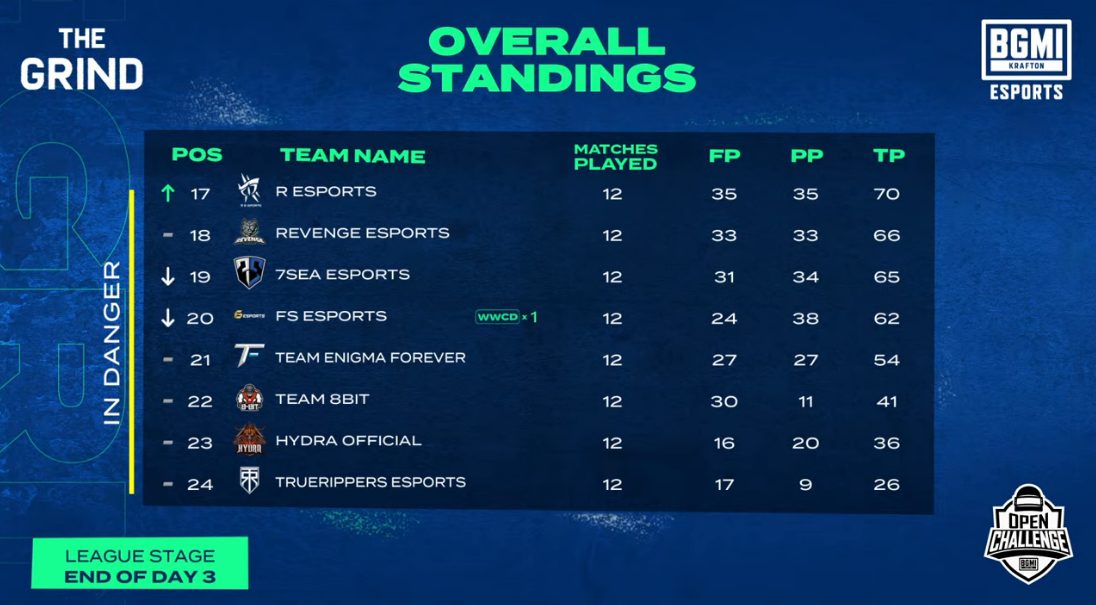 With just one day left in league stage of BMOC the grind, bottom 8 teams are in real danger but can surely make comeback and get into top 16 positions, the action is increasing day by day and the real action can be expected on the last day of league stage as teams will try harder to get a spot for the finals of BMOC the grind.