Krafton has released an Indian version of PUBG Mobile, Battlegrounds Mobile India. Almost the game is the same with few changes. So, the Merit points system is also carried out in BGMI.
To enter a multiplayer mode in BGMI, players need to maintain the level of Merit Points. The level of merit points is more than 60 points; then, only the gamers will be allowed to enter the multiplayer mode. So, if you are running out of points, here we are to help you out on increasing the Merit points in Battlegrounds Mobile India.
What are Merit Points in BGMI?
Each BGMI Player has their own merit points that can be seen in the profile. Basically, Merit is a scale for the player to find the match as per their performance. The Merit points are added or deducted automatically based on the behavior.
The maximum merit point level in BGMI is 100, and the minimum points are 60. Players who have less than 60 points can only play Solo mode. And those who have more than 60 points can enter the Duos and squad games.
So, if you want to increase your Merit points, you need to perform better in solo matches. However, increasing merit points is not easy as you need to finish the game in the top 10, and the maximum points you will get per game is three points. You need to play so many games to get points.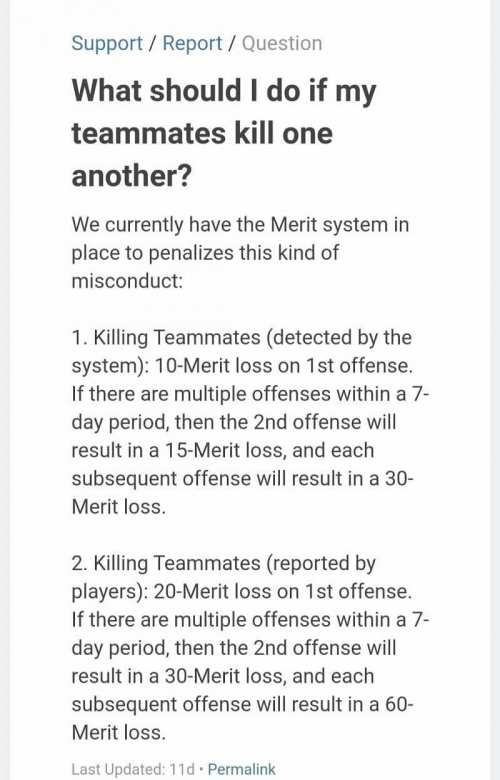 Points you get in the matches:
If you finish your game between 1 to 10: 3 Points
Players between 11 to 50: 2 Points
finish between 51 and 100: 1 Point
Do remember, the Merit points can also be deducted from your profile. If you are caught killing your teammates in Battlegrounds Mobile India, then 10 Merit Points will be reduced for the first time. And if multiple instances are reported in seven days, then 15 Merit points will be deducted.
How to Check Merit Points in BGMI Profile?
Follow the steps to check merit points in BGMI:
Open the game and click on the profile
On the right side of the screen, click on the Tier Overview tab
Here, you will see Merit Points at the bottom of the screen.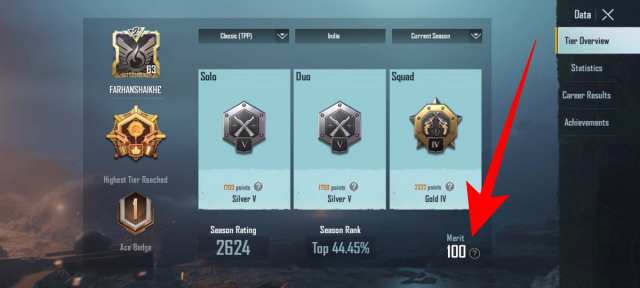 How to Increase Merit Points in BGMI?
If you kill your own teammates, even by mistake, 15 Merit points will be reduced for the first time. And if it is repeated again, then 30 points. Here's how you can increase your merit points in BGMI.
Play Solo Classic Matches and earn points according to which position you came on.
The top 10 players can win 3 points per game
11 to 50 Players get 2 Points
51 to 100 position get 1 Point.
To maintain good Merit Points in BGMI, the players should not play unfair games.