The much-awaited Royale Battle game "Battlegrounds Mobile India" is yet to release. However, there is no official detail out yet, but there are rumors that the game will release on 18th June, but we don't see any confirmation. So, let's wait for the confirmed release date of the game.
Beta Testing of Battlegrounds Mobile India Begins for Android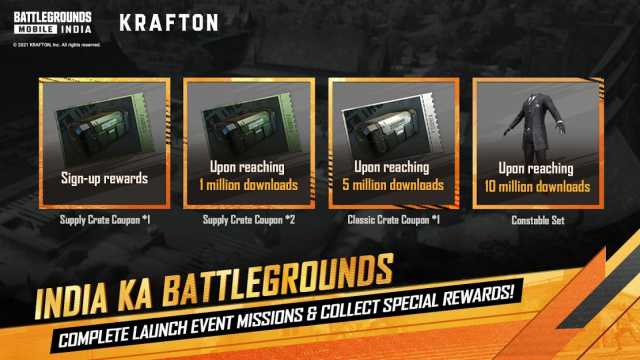 The game's pre-registration is already live on Google Play Store for Android users; for iOS users, there won't be a registration process; they will directly get the download link on the App store once the game is live. As per the latest news on BGMI, the beta testing has gone live on Play Store.
The open beta version is available for all Android users on the Play Store, but it has limited seats, so if you are lucky enough, you might get your hands on it. The developers Krafton has posted on Facebook and said as the beta version is slot-based, there are more slots available.  If you have downloaded the game, then the in-game progress and purchases will be available in the final version also.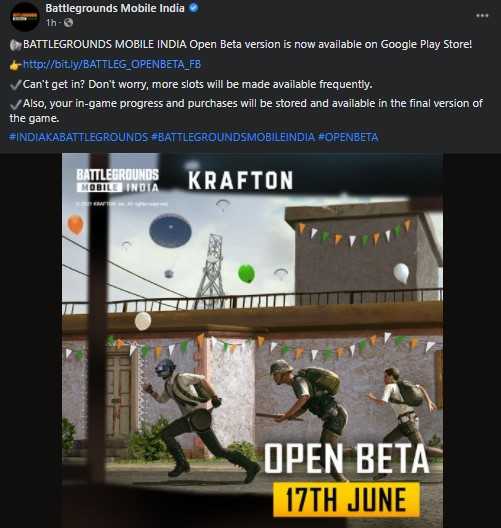 How to Download Open Beta Version of Battlegrounds Mobile India?
Check this: Direct Download Battlegrounds Mobile India APK and OBB Files
Krafton has announced the availability of the beta version. We have provided a link below, which will open a beta testing page for you. Then you can try out the game and check out the bugs and issues that you can report to the developers. Do note that it is an unstable version, so there might be issues. If you see any bug or problem or it's working fine, then you can send your feedback to [email protected].
At the time of writing, unfortunately, the testing program has reached the maximum number of testers that can participate in it and isn't accepting any more tester.
ALSO READ: PUBG Mobile like Level-3 Bag, Coming to Battlegrounds Mobile India
Since the game's beta testing is started, we can expect the game to release soon. Normally, beta testing takes few days, so we don't think the game will release on 18 June, as the developers will find out bugs and other problems in the game through beta testing, so now we can expect the launch of the game later this month.