Battleground Mobile India creator Krafton has banned over 271,880 accounts. Recently BGMI has launched their new feature where they are able to look at suspicious activities by players.
BGMI became so popular in India now so people don't want that hackers should join the lobby and gets chicken dinner easily. If you ever faced any hacker or you got killed by one then you know the pain.
Krafton has Permanently Banned More Than 2,00,000 Accounts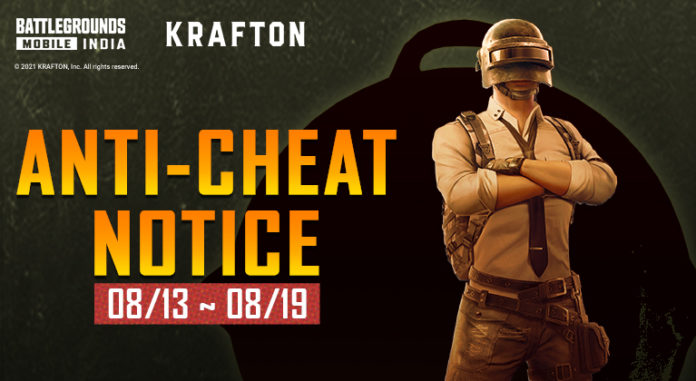 In the report, Krafton has revealed that mostly the accounts were created between 13 to Aug 19. So they are protecting there are some glitches or tools are available which are helping.
Krafton Posted,
Dear BATTLEGROUNDS MOBILE INDIA fans, We have collected and investigated cases through our security system and community monitoring, and permanently banned 271,880 accounts from August 13 ~ August 19.
In BGMI there are a lot of hackers if you ever see or face anyone then please do a report. As the hackers make games worst for fair players. By doing all these activities they win easily by killing 20-30 players easily.
At last, we would like to conclude by saying that play fair game and improve your game. Once you improve your game you can win real money by playing tournaments. If you do not know how to win real money by playing BGMI then just download our app which is Playerzon here you get to play tournaments and earn real money. On playerzon we do stream all games live so there are no fear of hackers.