There is good news for all the PUBG fans. Erangle 2.0 Map is coming in the game next month on 8th September. Finally, after a long wait, the map is coming. As it is a revamped Erangle map you will see new designs and new elements in the map. This is not the only thing to come; the Erangle 2.0 update is also bringing a community event with up to $100 UC up for grabs.
New Erangel arrives on September 8th with Dawn of a New Era competition!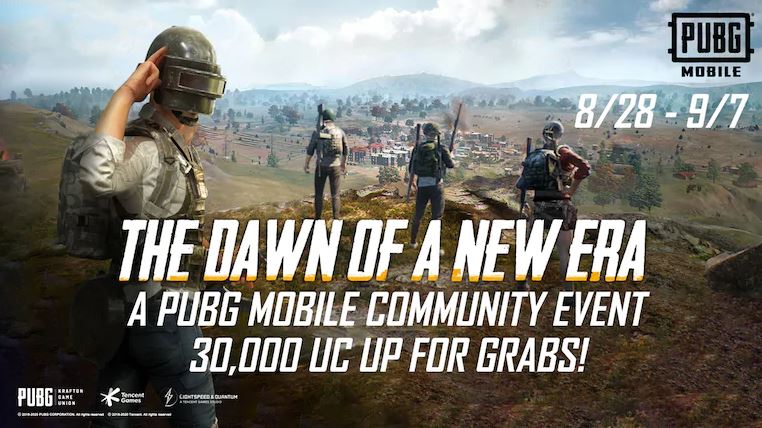 The Erangel 2.0 Map will be out on September 8 with new elements, areas, and also new competition. There will be new competition on the map called "Dawn of New Era." In this competition, all the PUBG Mobile players will get a chance to win up to 30,000 UC. The event has already started on 28th August and is still going on.
What's new in Erangel Map 2.0?
Firstly, there is a makeover of the buildings like Prison, Quarry, Mylta Power. The overall look is changed like the look of the trees, bushes, and trenches have refined. There will be broken tanks, barricades and parks. With the update, you will also get new weapons, including M1014. Cheer Park has also got changed.
PUBG Mobile posted a tweet and confirmed about the Erangel Map 2.0 coming. As of now, the revamped map is available only in PUBG Mobile's beta version. Last week, the developers have announced the 1.0 update but did not say anything about Erangel 2.0 Map. However, now the team has confirmed and said the revamped map is coming next week.
New Erangel arrives on September 8th – share your screenshots and clips from the current Erangel & your favorite memories to enter our Dawn of a New Era competition!

Full rules and how to join the competition here 👉 https://t.co/xO4ttbvFlj pic.twitter.com/jHjPORbP5w

— PUBG MOBILE (@PUBGMOBILE) August 31, 2020
As the beta version already had access to the Erangel Map 2.0, it has brought some changes and new design elements with a new weapon.
Now, let us check out the details about the "Dawn of New Era Community event". Before you take part in this event, make sure you are a pro player of PUBG Mobile. If you are new to PUBG, then this might not be good for you.
Dawn of a New Era competition 
In this competition, there will be three different categories where you can show your experience with the map. The three categories are:
Favourite Chicken Dinner memory (Screenshot of Clip)
Favourite screenshot on Erangel
Favourite Erangel video clip
The players must share the screenshots and clips from the present Erangel Map. You must post these clips on Social media websites like Twitter, Facebook or Instagram with #PUBGMErangel.
All the three categories will see a winner, runner-up and second runner-up. After the competition is over the winner will win UC worth $100. Then the first runner up will win $50 UC, and the third rank will get $25 UC. The winner's clips or screenshots will be posted in a tweet by PUBG Mobile officials.