BGMI's new collaboration with Lamborghini, a popular car manufacturer around the world. As part of this collaboration, the Lamborghini crate will be available to players from March 25th to May 3rd, 2022 with special in-game events as well.
Lamborghini currently produces the V12-powered Aventador and the V10-powered Huracán, along with the Urus SUV powered by a twin-turbo V8 engine and Krafton has given the best experience to gamers and viewers.
The game known for bringing exciting updates like McLaren, Tesla and Koenigsegg.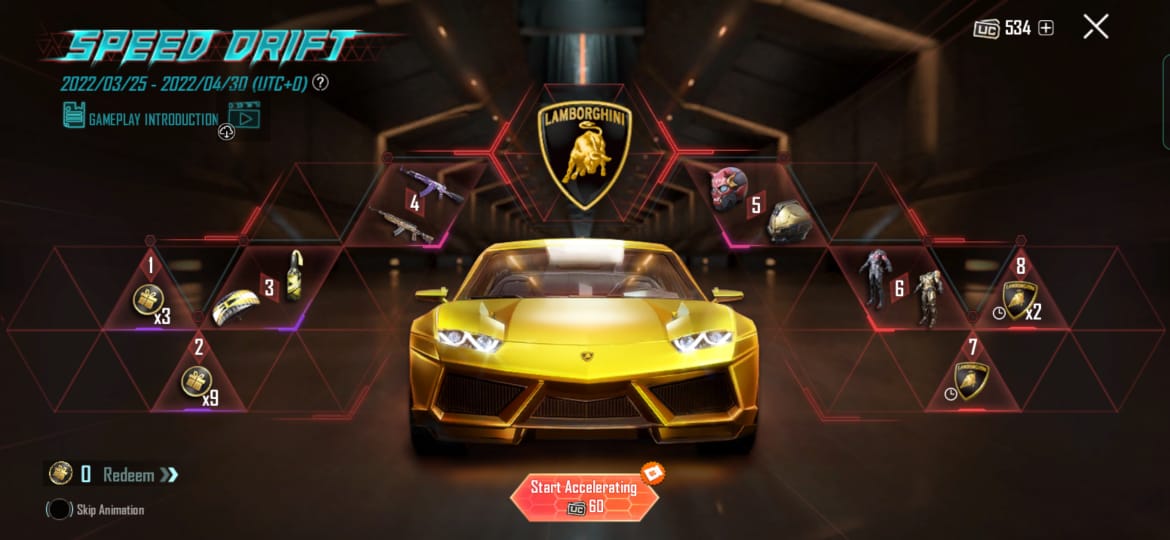 The Lamborghini crate will have six skins in-game store:
Lamborghini Aventador SVJ Verde Alceo
Lamborghini Estoque Metal Grey
Lamborghini URUS Giallo Inti
Lamborghini Aventador SVJ Verde
Lamborghini Estoque Oro
Lamborghini URUS Pink
Two additional skins can be claimed via the Lucky Spin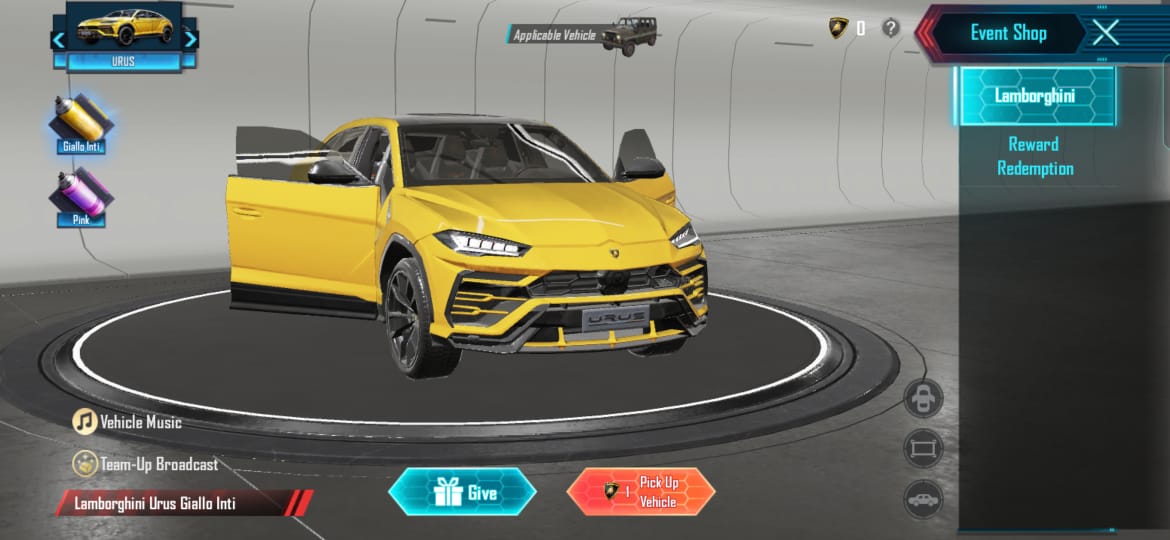 Event has been named as Speed Drift , players that take part in the Speed Drift event can claim Lucky Medals. These Lucky Medals will then be used to unlock Lamborghini skins from event shop.
Specific Cars in BGMI has given names of Lamborghini and are having different number of lucky medals required to open those , mythic skins costs 3 lucky medals and others costs 1 lucky medal.
Coupe RB – Aventador SVJ Verde Alceo = 1 Lucky medal
Coupe RB – Aventador SVJ Blue = 3 Lucky medals
Dacia – Metal Gray Stock = 1 Lucky medal
Dacia – Gold Stock = 3 Lucky medals
UAZ – URUS Yellow Inti = 1 Lucky medal
UAZ – URUS Pink = 3 Lucky medals
If players collect all the six available skins, then the secret shop will open up and players can exchange their lucky medals to get the first hidden skin and go onwards in their quest.