Battlegrounds Mobile India has different in-game currencies like UC and AG that help the players to unlock in-game items like weapon skins, outfits, and other things. You can either use UC (Unknown Cash) or AG (Ace gold) to buy your favorite in-game item. If you are not aware of AG currency in BGMI, then this article explains everything about it.
What is AG Currency in BGMI?
AG is the latest currency available in Battlegrounds Mobile India. It is nothing but an alternate currency to UC. With the help of this you can buy gun skins, other cosmetics.
When a player wants to buy a specific skin in the game and doesn't have enough AG, then UC can be used. With the help of AG, one can buy different new cosmetics and skins from the in-game shop.
The players who have not purchased Royale Pass can get exciting skins, so it is beneficial for the non-paying members to enjoy the game.
ALSO READ: BGMI Free UC: How to Get Free UC in Battlegrounds Mobile India
How to Use AG Currency in BGMI?
1 UC = 10 AG
Open the game and go to the in-game store
Click on Redeem tab
Select the skin you want to buy
Choose the Currency as AG and click on the Purchase button
How to Get Free AG Currency in BGMI?
There are few different ways provided below to earn AG currency for free.
1. From Achievements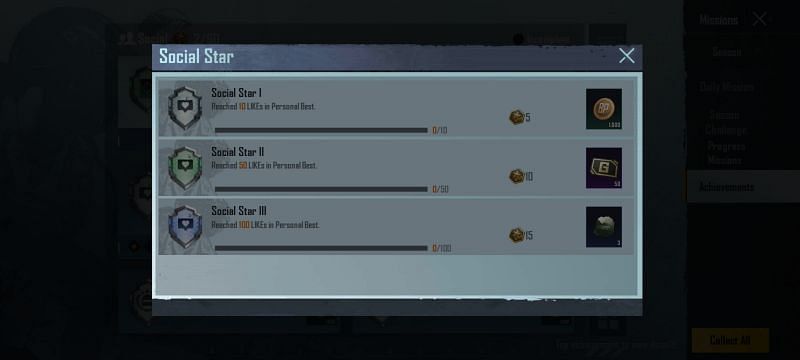 In BGMI, there are many achievements that reward AG currency.  Players need to complete it and increase the AG in-game. Some of the best achievements that offer more AG currency are:
Elite Communicator: 100 AG currency
Bullseye: 200 AG Currency
Social Star II: 50 AG
Hello World: 200 AG
Lifelong Learner II: 100 AG
2. From Events
Regularly, BGMI brings events for players who can participate in the event, and they get different rewards. The events have different tasks that should be completed, like defeating players, driving for 10,000 KM, and more. Such tasks reward free AG currencies in your accounts.
At present, one event is going on in BGMI, where players can win 200 AG if they reach the Silver tier in the game. Another event is Friends for Life, which provides up to 300 AG currency if you add 13 new in-game friends.
Visit the shop section in the game and check which outfits are available for purchase with AG currency.
So, this is how you can use and get AG currency in Battlegrounds Mobile India. We hope this guide was helpful to you.