PUBG MOBILE eSports community of India has been booming for a year in India. It has managed to successfully gain the attention of international eSports organizations to invest in our community. A few months ago, Fnatic & TSM stepped into India with long term investments, and recently we got rumors pointing Team GodLike to be the next roster to be picked by an International eSports giant. According to speculations we did manage to figure out the name and it was Nova eSports: Team GodLike's New International Sponsor Revealed for PMWL 2020

Well, it seems like those rumors were true. Today the Hong-Kong based organization, Nova eSports has announced on their official social media that, Yes the rumors are true. Nova eSports is Godlike's new sponsor and Nova eSports has acquired the Godlike roster m to step into the Indian eSports ecosystem. The announcement says,
Announcement time💥
We have partnered up with #Godlike Esports @PUBGMOBILE Team from India 🇮🇳!
Watch us at #PMWL East!

Press release: https://t.co/l36tnS5YB4 #DilseNovaGodlike#BBIN @kronten @EsportsPUBGM pic.twitter.com/qT02GA3LCP

— Nova Esports (@NovaEsportsTeam) June 26, 2020
NovaGodLike Team Members are:
Existence
Hastar
Kronten
Vampire
Rayed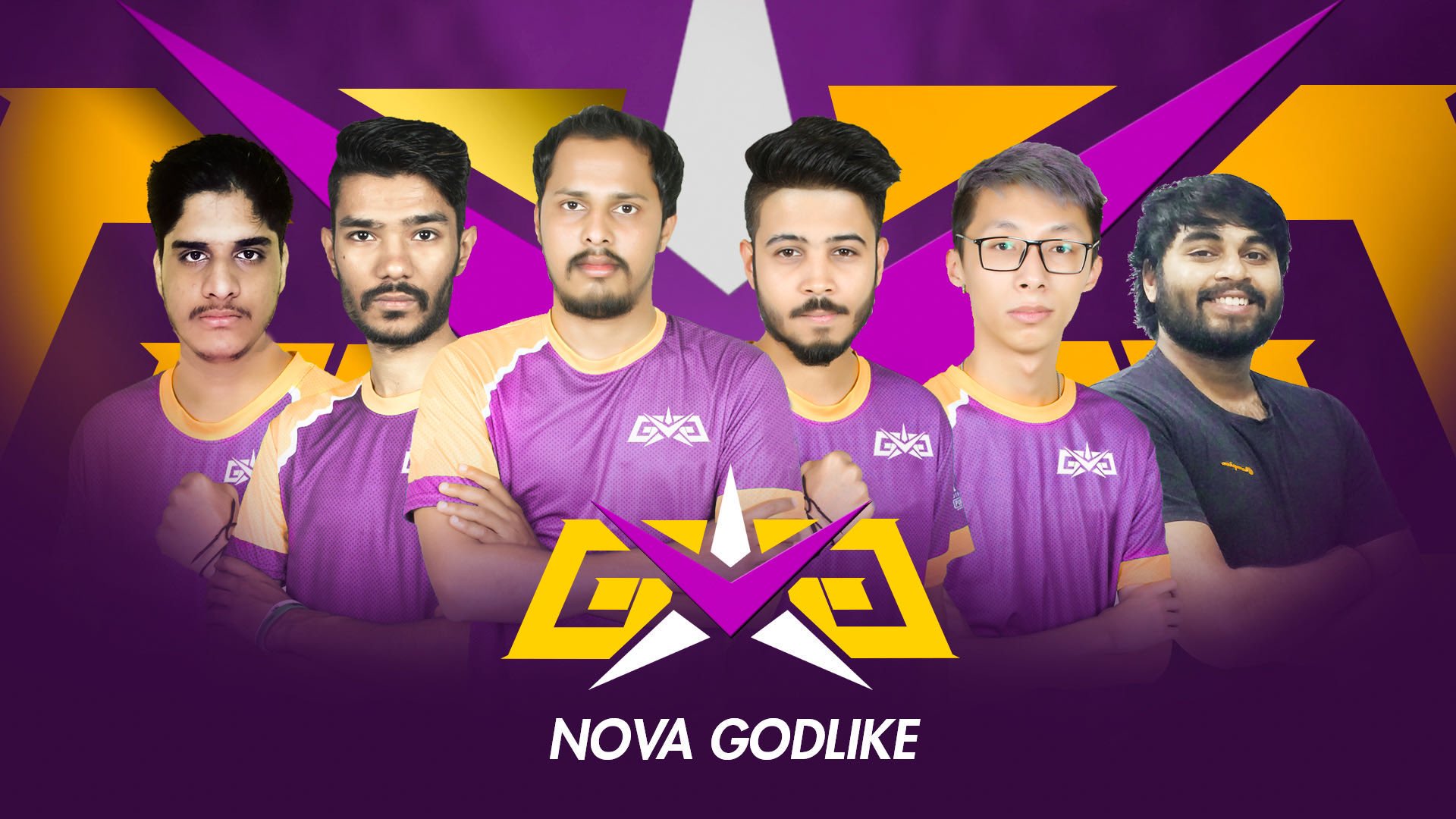 Nova eSports is one of the Dominant esports Giant in Global Mobile eSports. They've managed to achieve the top spot in their other MOBILE eSports titles like Vainglory, PUBG Mobile, Brawl Stars, Overwatch, Arena of Valor, and FIFA Online. Nova eSports has qualified for almost all PUBG Mobile Majors such as Club Open and  Star challenge in past with their old roster.
Kronten's GodLike is one of the oldest Indian team to be involved in PUBG Mobile eSports. After a disappointing downfall in 2019, GodLike stood up against the odds to become one of the most consistent & Dominant team this year. Earlier in February Godlike became the PMCO Spring Split 2020 South Asia Champions and earned a spot in PMPL South Asia 2020. Inbetween Godlike also won the charity tournament called "Gamers Without Borders" and donated $250,000 USD to fight against COVID 19. Later the team all together managed to Qualify for the PUBG MOBILE World League 2020 by securing #3rd spot in PMPL Leagues. With the help of new sponsors and opportunities, Godlike may emerge to be The Best someday.

So, are you excited for the new era of Team Godlike and Kronten? Let us know in the comments below.