Garena Free Fire is the popular battle royale game that has topped the list of most downloaded games. In the first half of 2021, the game got more than 100 million downloads. The game was globally released on November 20, 2017, and in the month of August, there is the celebration of the 4th year anniversary of the game.
On the occasion of the 4th anniversary, the developers have kept some events and rewards. Here are all the details of the upcoming Free Fire Anniversary event.
When is the Free Fire 4th Anniversary?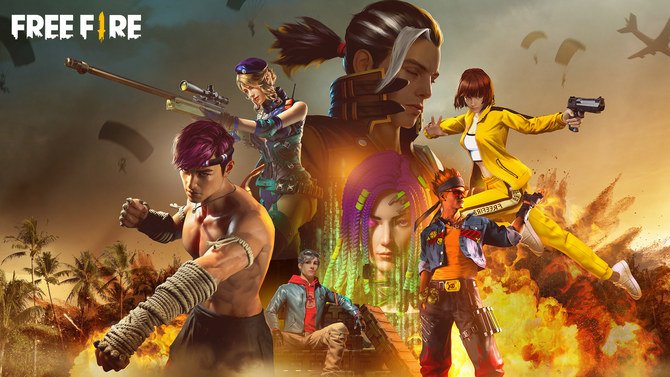 The alpha testing of the game was available in August 2017, so the anniversary of the Free Fire is in the month of August. The first anniversary was celebrated on August 11, the Second on August 25, and the third on August 23. So, according to these dates we can expect this year anniversary date will be around 20 August.
The expected date of the 4th Anniversary of Free Fire is 21st August 2021.
However, the celebrations might begin on August 11. Also, the OB29 Update is just a few days away that is from August 4th or 5th. So, celebrations will start once the OB29 is released.
Rewards for 4th Anniversary of Free Fire
With the earlier anniversary celebrations, Garena offered permanent characters for free and a free outfit, magic cube fragments, and more. So, we can expect something more this year.
There will be a lot of free rewards at this event.  However, before the event release, the calendar will be released that shows all the details of the event. So, we need to wait for the official confirmation. Do not fall for any fake news as there are so many leaks and speculations are doing around on the internet.
No official date or event is announced by Garena Free Fire. Once every detail is out, we will share it with you.