A total of 24 teams to be qualified from 4 groups with 6 teams from each group, matches on both have seen to be dominating by invited teams but underdogs are also giving a tough competition. The main upside down we have seen on 2nd day of Round 4 where GodL not able to qualify and finishes on 8th position in Group 2 and fans favourite Team SOUL made a comeback played a very dominating game play on 2nd day finishes on top.
Qualified Teams to BMPS from BMOC Round 4 Group 1
Global Esports – 109 points
Big Brother Esports – 81 points
Initiative Academy – 66 points
Team INS – 63 points
Hydra Official – 62 points
GOG Esports 42 points
Team orangutan has been unlucky as they finishes on 7th position with same 42 points as GOG esports but lesser finishes , only team to cross 100 points in just 6 matches Global Esports challenging the team in BMPS.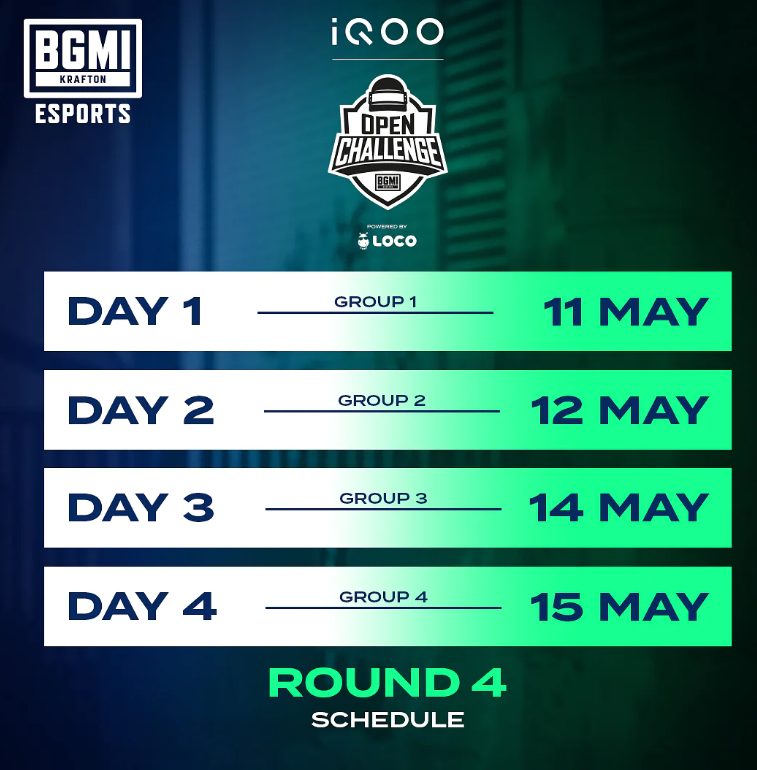 Qualified Teams to BMPS from BMOC Round 4 Group 2
Team Soul – 94 points
Team XO – 84 points
Enigma Gaming – 75 points
Blind Esports – 62 points
Autobotz Esports – 56 points
Retribution RTR – 56 points
Team XO was lagging in first 2 matches but made a big comeback getting 2 chicken dinner making a total of 84 points and finishing on 2nd position.
Group 3 and 4 matches will be on 14 and 15 May , Team X Spark team gathering for this round together in Mavi as seeing the importance of the this competition for them.
Watch the Live Stream and highlights of tournament on the official BGMI YouTube Channel. The Tournament will start at 5 pm and last match of the day will be played at 9 pm so be ready to watch the amazing fight and support your favourite team.