Nowadays hacking the game is easy and player are using in big tournaments also as seeing enemies from far (ESP) using aiming aim bots with no recoil or spread give you a complete advantage over the enemy.
Overall, the choice, especially for Android players, but also iOS players of BGMI when it comes to cheating, is absolutely huge and working mods can be found at pretty much any time, some requiring no root and no jailbreak either.
Here comes the interesting part. Was Saggy really hacking? There were allegations against Sagar Thakur a.k.a. Saggy, a popular BGMI Tier 1 Player, claimed to be hacking in BGMI with his iOS device. And here comes the limelight news on this. Saggy was indeed using hack to play in the tournaments.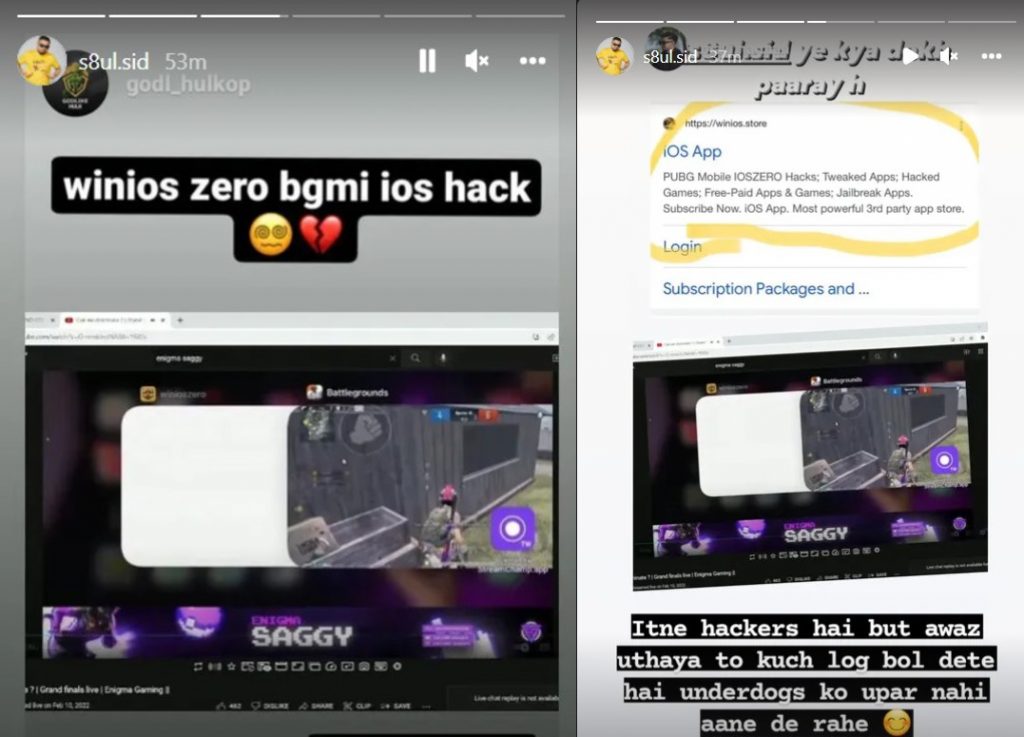 From last few days there were many cheating allegations on the so called BGMI tier 1 pro player Sagar "Saggy" Thakur where Saumraj the IGL of SG was the first to put serious allegations on Saggy showing 2 clips and tries to prove the point.
But, yesterday S8UL Sid comes with the very powerful evidence and puts on his story finally proved that saggy was hacking the game from quite good time and using it in the popular unofficial BGMI tournaments.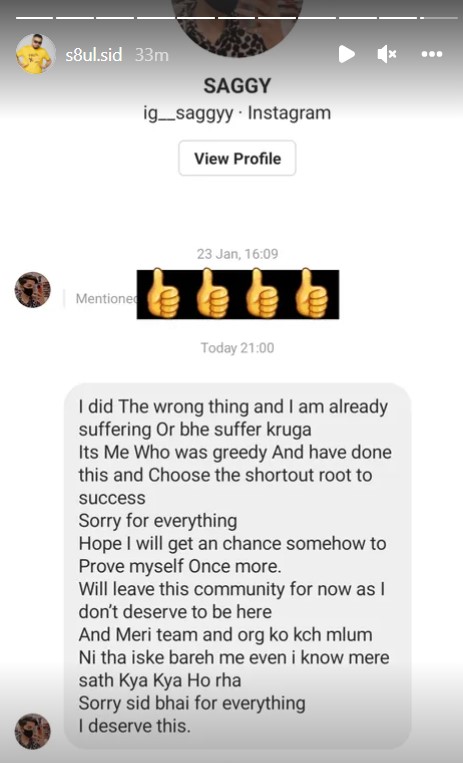 Saggy messaged Sid in which he accepts that he was hacking the game and playing tournaments and also now feels sorry about it, leaving the community as of now and want to back playing the game and deserves a second chance.
About which Sid replied that these type of players stops the underdog players to show his talent on big stage and player like Saggy don't deserve a second chance and should be banned from playing BGMI tournaments.